Shilpa Shetty and Raj Kundra celebrated daughter Samisha's first birthday on February 15 by taking her to Mumbai's famed Siddhivinayak temple.
Shilpa's mother Sunanda Shetty, Raj's parents Usha and Bal Krishna Kundra, Shamita Shetty and Reena Kundra, Shilpa and Raj's sisters, accompanied the couple along with Samisha's brother Viaan.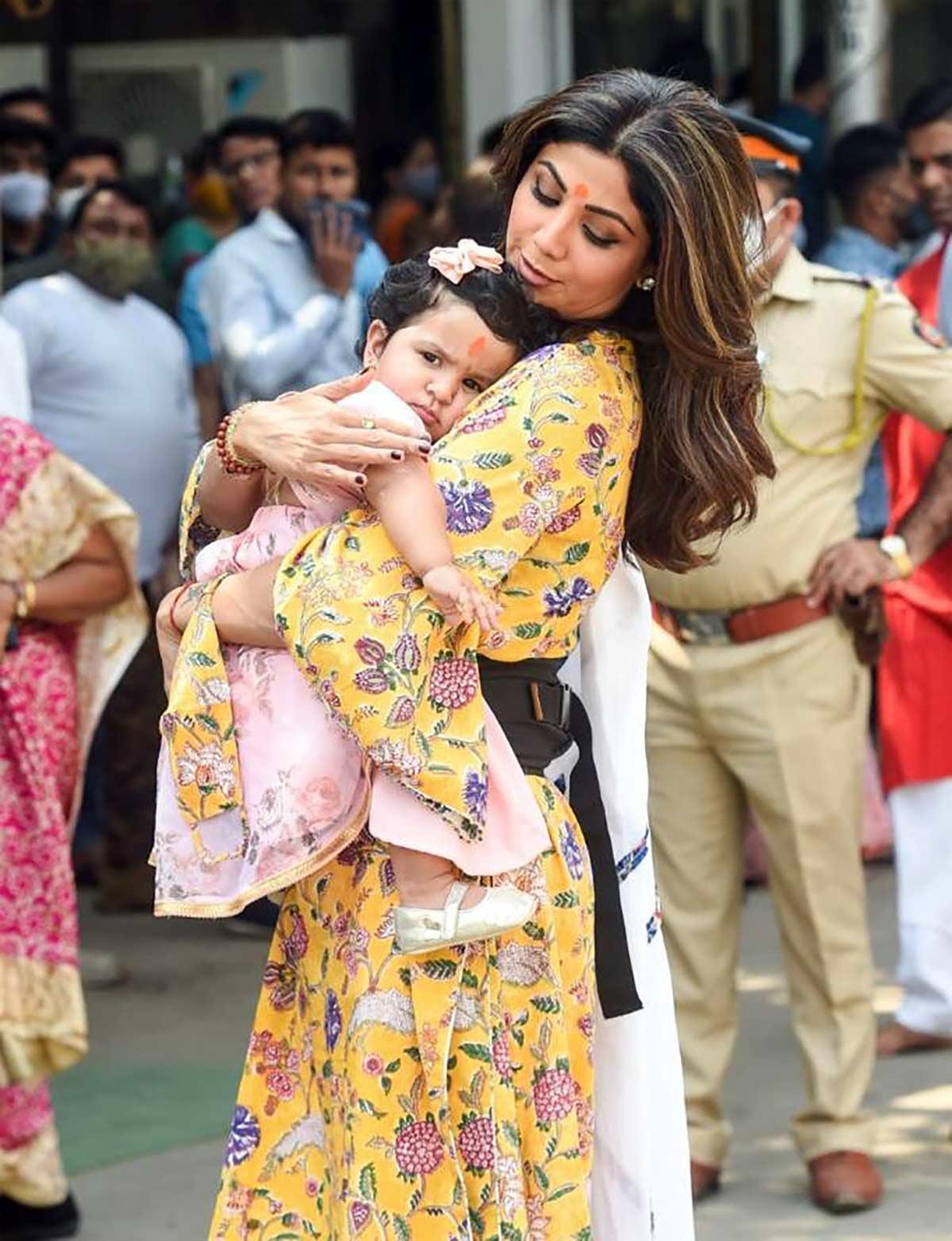 Shilpa posted a touching message for her little girl on Instagram: ''Mumma' - hearing you say this, as you turn one today is the greatest gift I could ever get. From dolling you up in your umpteen bows, to your first tooth ,your first words, your first smile to your first crawl... every milestone is special & reason to celebrate you every day... Happy first birthday to you our Angel, every day in this past year has brought tons of love, happiness, and light into our lives.
'We all love and adore you so much. I pray that you are blessed with abundance always.'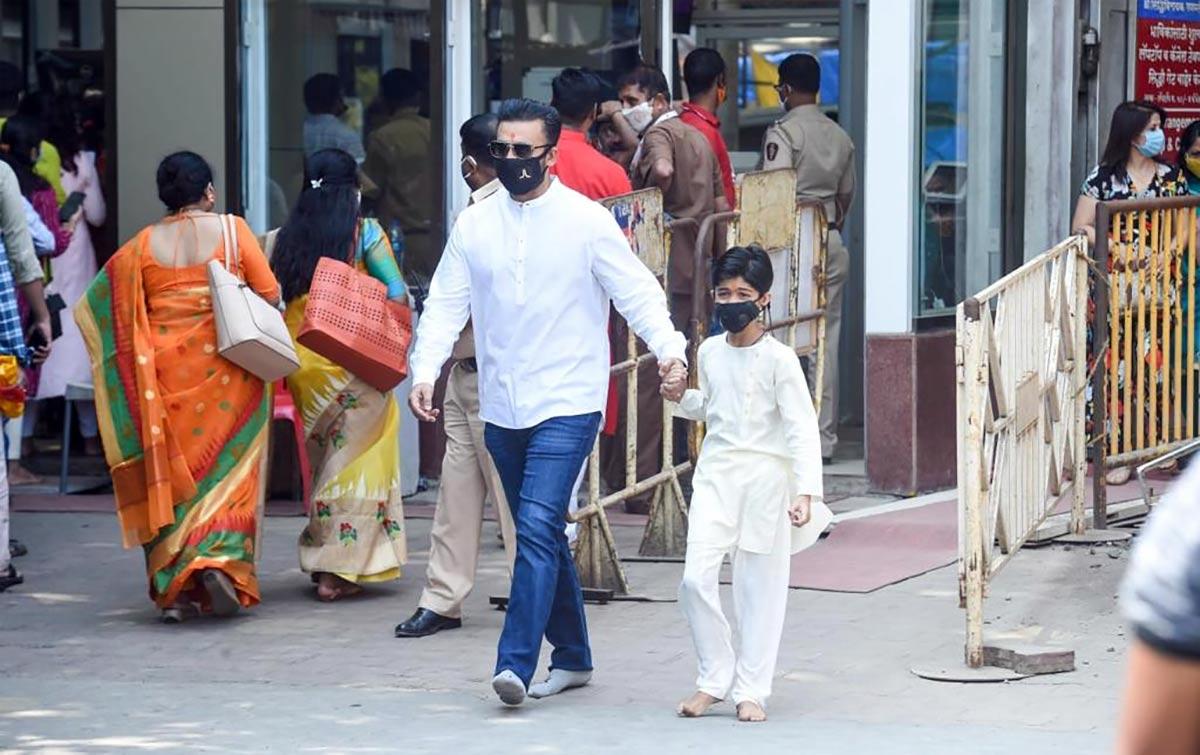 Raj Kundra couldn't help but get emotional on the special day as well, as he posted a message too: 'She might be Mumma's girl but she has MY Punjabi genes #bruaaahh. Happy Birthday my little angel #Samisha you complete our family and touch chords that I didn't know existed. #daughter #birthday Samisha Turns 1. I can't believe how time has flown!!'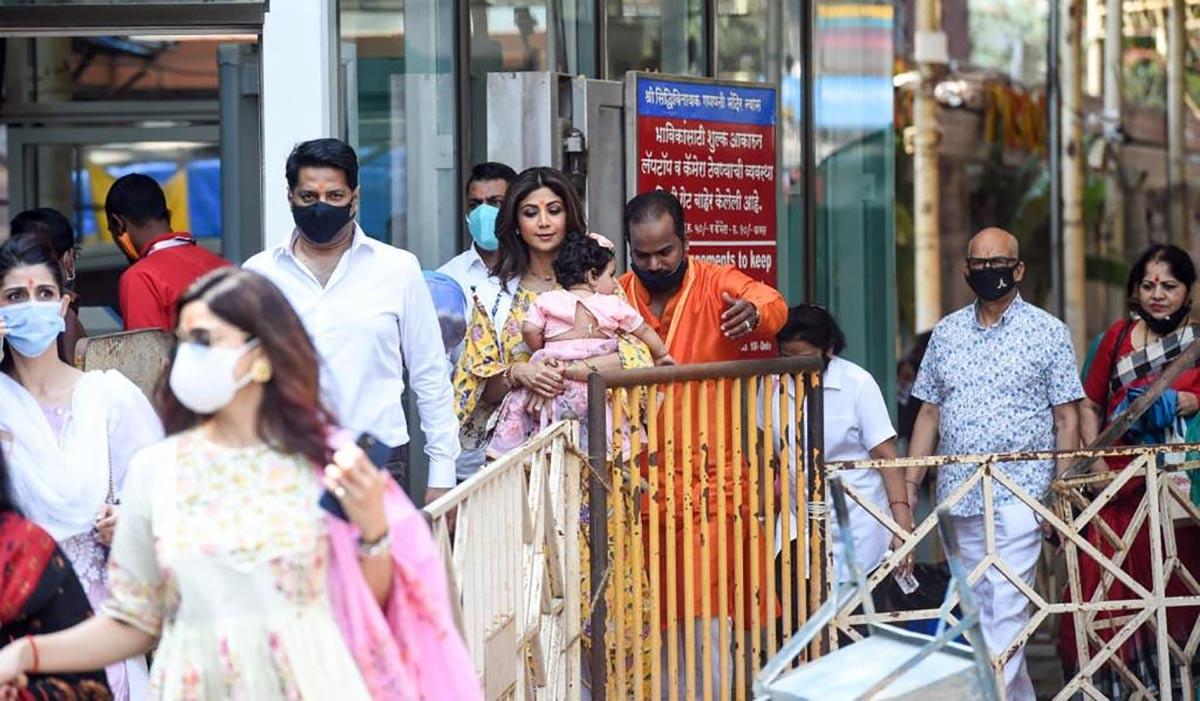 Shilpa and Samisha make their way into the temple.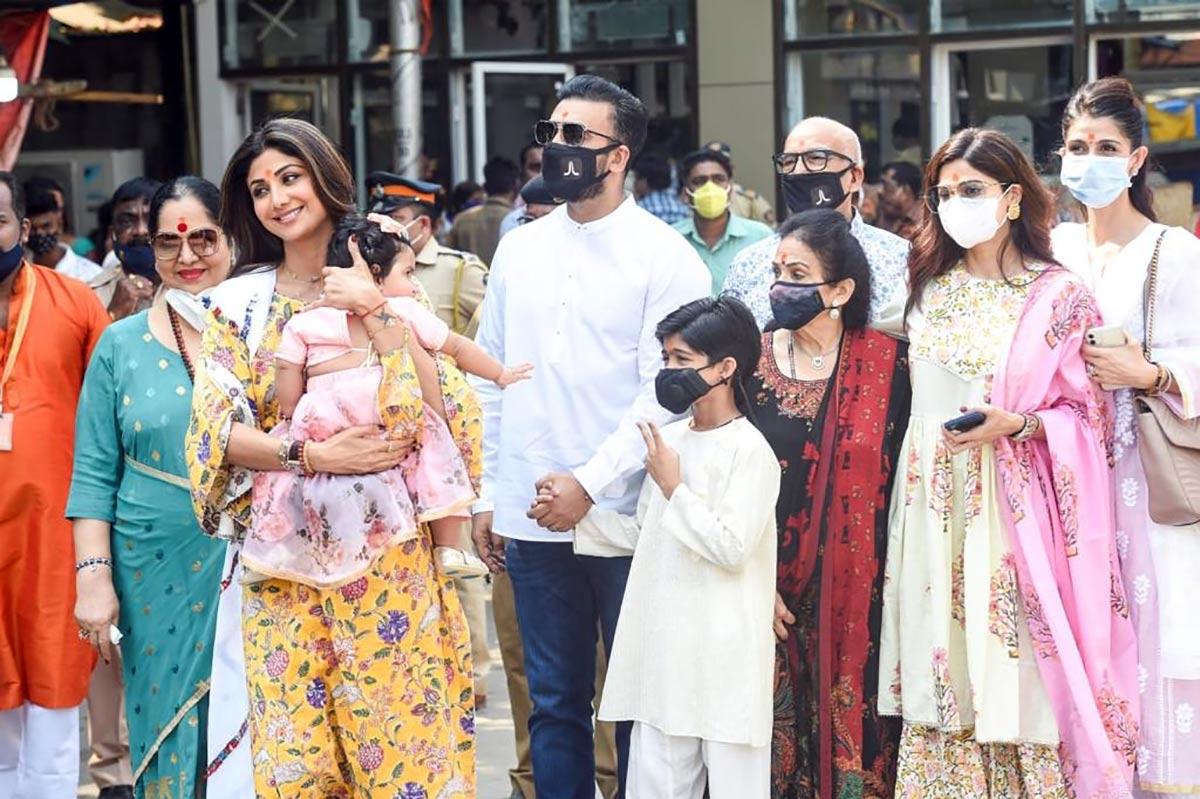 A Kodak moment, surely.
From left to right: Shilpa's mother Sunanda, Shilpa, Samisha, Raj, Viaan, Raj's parents Usha and Bal Krishna Kundra, Shamita Shetty, Shilpa's sister, and Raj's sister Reena.
Photographs: Pradeep Bandekar