'It's so amazing that she doesn't look a day older than 25.'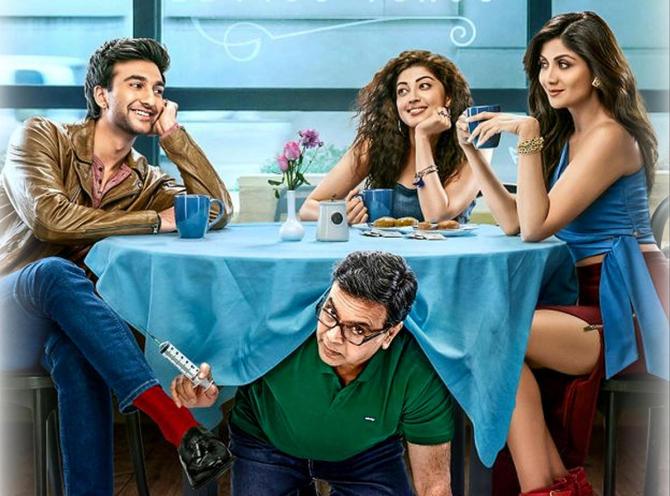 South actress Pranitha Subhash is all set to make her debut in Bollywood with two much anticipated films: Hungama 2 and Bhuj: The Pride Of India.
Pranitha is very excited about working with actors she's grown up watching and tells Rediff.com Contributor Prateek Sur about Shilpa Shetty, "Everyone keeps asking me, 'Oh my God. How is she so gorgeous even at this age?'"
How did you get Hungama 2?
I had signed a film called Bhuj, which has Ajay Devgn, Sonakshi Sinha and Sanjay Dutt.
I remember I was walking into Venus' office, the production house office, and I saw this list of finalised actors for the project on a meeting board.
I felt it looked interesting.
It had all the actors I had grown up watching and I knew I should be a part of it.
A week later, I was on board the film.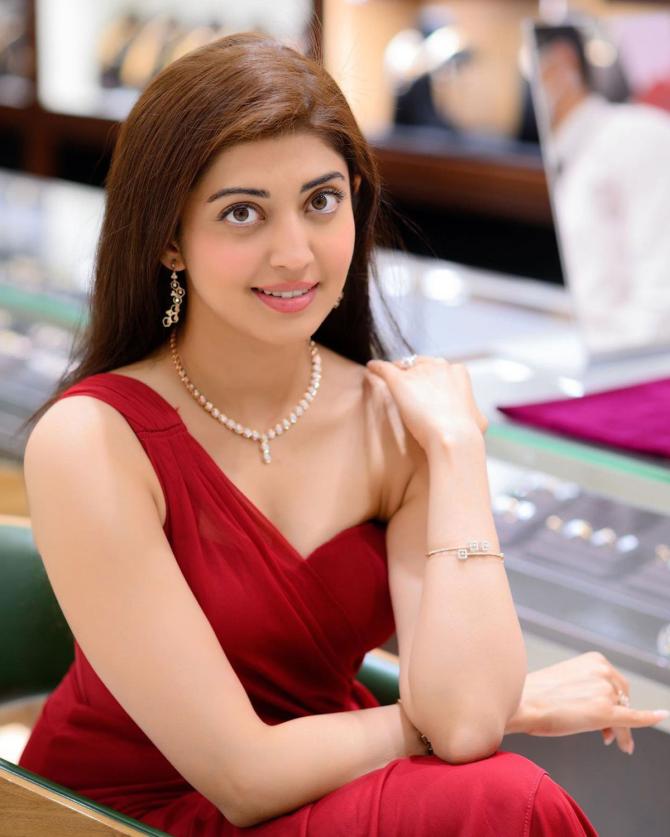 How did Bhuj happen?
I had called for that because that role kind of overlaps with what I have done in the south.
It is the role of a Marathi wife sporting traditional outfits. If you see some of my south films, that is something I have done quite a lot.
It was probably something they thought I would fit in properly.
I was in talks for a couple of other films as well, but I think COVID played havoc in that.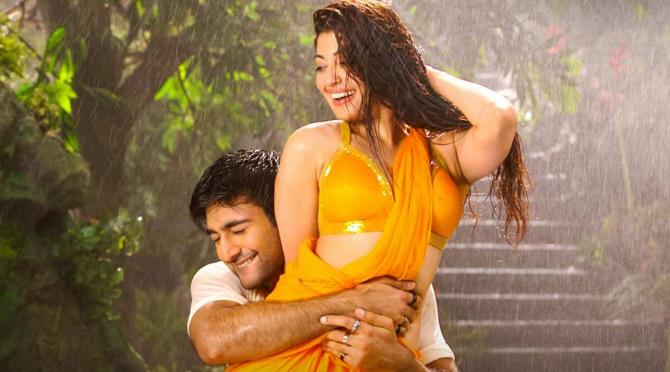 You play a young mother in Hungama 2, isn't it?
I wouldn't really commit to the fact that I am playing a young mother because the trailer just shows and makes you believe something.
Once you watch the film, you will be able to rephrase that question.
It is probably what they have done to make the audience confused.
What was your first meeting with Paresh Rawal and Shilpa Shetty like? Were you starstruck?
I was excited.
I have followed Paresh Rawal sir's political views for quite some time now.
I had watched his films too.
Shilpa Shetty is simply stunning. Everyone keeps asking me, 'Oh my God. How is she so gorgeous even at this age?'
It's so amazing that she doesn't look a day older than 25.
She is very inclusive. She used to include me in every conversation, and I really loved that.
You are not a part of the iconic remake song Chura Ke Dil Mera? Did you feel bad?
I would have loved that.
Also, the track is going viral right now, and it makes me feel bad thinking, 'Hey, even I want to be a part of the song.'
But honestly, she (Shipa Shetty) is very lucky.
I don't think there is any other star out there who worked in a film, had a super hit song, and after 20-25 years later, they are dancing on their own song remake.
We see Govinda songs which are coming back, but they all have an actor who is many years younger.
So it is really cool that she (Shilpa Shetty) got to do that; it is a rare feat.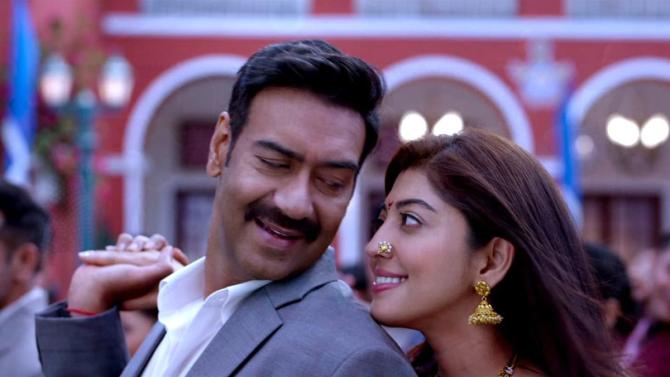 What was it like meeting Ajay Devgn and Sanjay Dutt during Bhuj? Were you starstruck then?
Absolutely!
I have been watching Ajay Devgn's films from when I was young.
I even told him that.
I told him that I would like to do a comedy with him like Golmaal, and he was like, 'Yeah sure.'
I am a fan of his comedy films more than his action films.
I did not get to work with Sanjay Dutt a lot, but I saw him once on set. Because I had watched Sanju, I was starstruck.
I had heard and seen his entire story through Sanju, and then I got to meet him a week later, so it was kind of nice, and I told him that. How does it feel to have your own biopic when you are alive?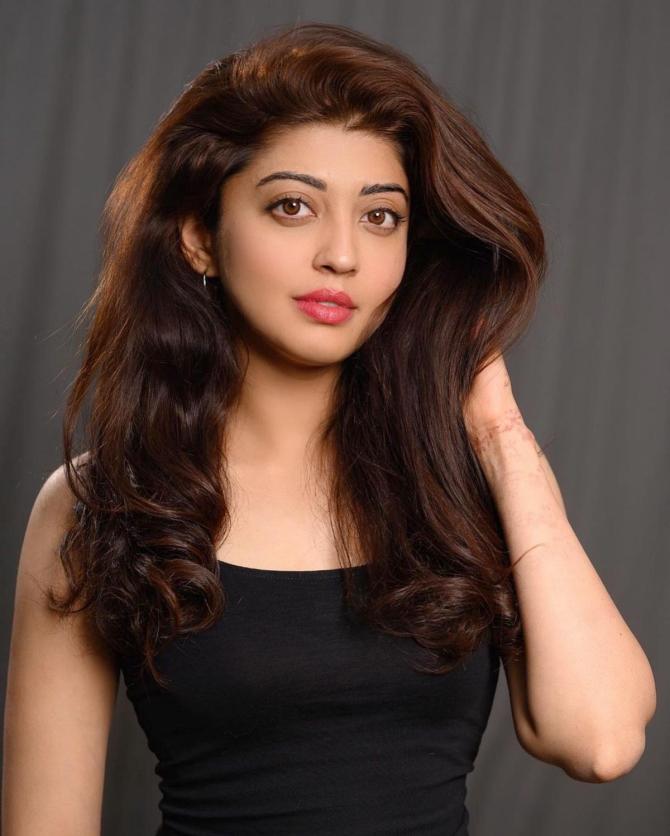 What else will we see you in?
Pre-COVID, I had actually signed a couple of other films.
But because of the COVID situation, I don't think anything has gone ahead on that front.
Due to the pandemic, I think everyone's careers are going a bit slow. The number of films being made has reduced.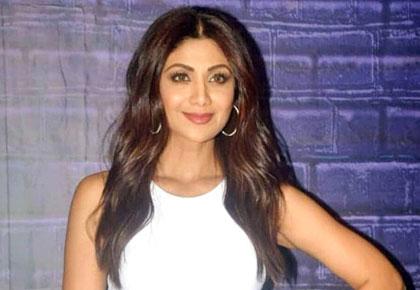 Lead Photograph: Pradeep Bandekar