'Rahman Sir is still very wide-eyed when it comes to creating a new song.'
'He still thinks about it as if it is his first song.'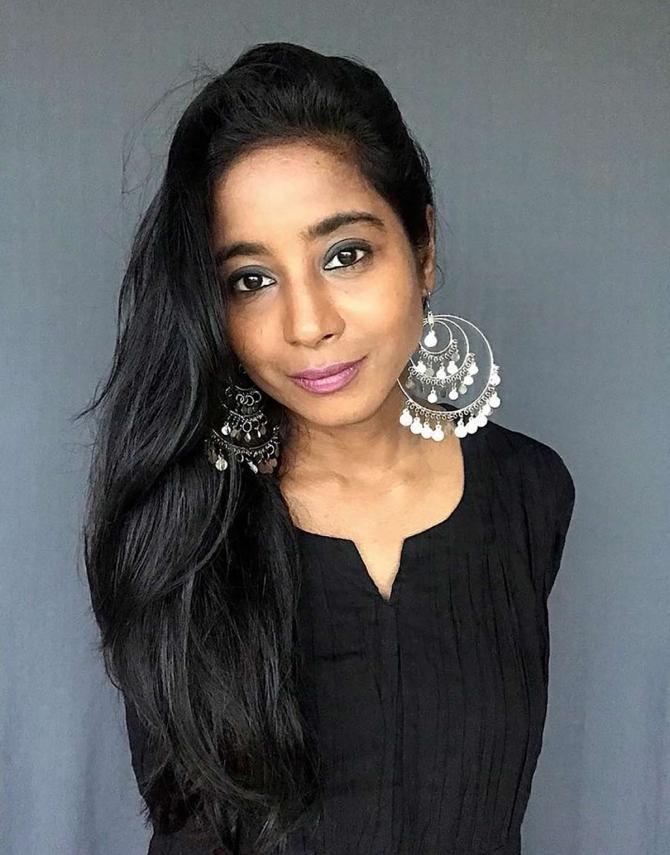 As a singer, Shilpa Rao has stayed up-to-date with the times and always tried to give her audiences something new.
Melody, irrespective of the mood and genre, is her mantra. "Melody is always independent of everything else. Melody is above everything else," she says.
Her recent song Phuljadiyo, composed by A R Rahman for the film Mimi, is a huge success on YouTube. As has her T-Series Mixtape Rewind, Season 3, rendition of the popular Nazar Ke Saamne (from the 1991 Aamir Khan-Pooja Bhatt starrer, Dil Hai Ke Manta Nahin).
In a candid chat with Rediff.com Contributor Prateek Sur, she opens up about working with A R Rahman. The first of a multi-part interview:
How did Phuljhadiyo come to you?
I had sung for A R Rahman almost 10 years back. We had met for a shoot and ended up working on Ishq Shava for Jab Tak Hai Jaan.
He loved the way I sang it and said he was transported to Egypt.
The song was really nice and to get that response from him was fantastic.
He called me again when he was creating the music for Mimi. It's a special film and Phuljhadiyo is a unique song. It talks about the journey of a woman when she is expecting and how it is such a roller coaster ride for her, emotionally and physically.
It's a great song, and a great movie, to be a part of, honestly.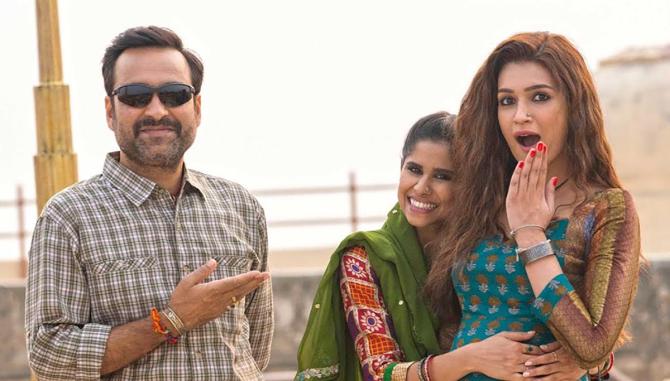 What was the brief that Rahman gave to you for the song?
Rahman Sir lets you do your thing. That is the most beautiful aspect about him. He gives you the space to do new things.
He lets you try something you've not tried before.
It's not just this song. As a composer, I feel he gives the musician, the vocalist and the writers the freedom to do things that you would naturally not do. He brings you out of your comfort zone and gets you to do something really different from whatever you have done up until then.
Also, he captures it really well. He brings out a different shade of not just you but of every musician who is part of the song.
This is the second time you are working with Rahman. Has he, or his approach towards songs, changed in the past 10 years?
No. He is the same.
He is still a child who is intrigued by music. He still believes in its magic.
He still believes in freedom of thought. That is why he is what he is today. It is because he has not changed.
He is still very wide-eyed when it comes to creating a new song. He still thinks about it as if it is his first song.
He has a relentless way of working without getting comfortable. I think that is what his trademark is.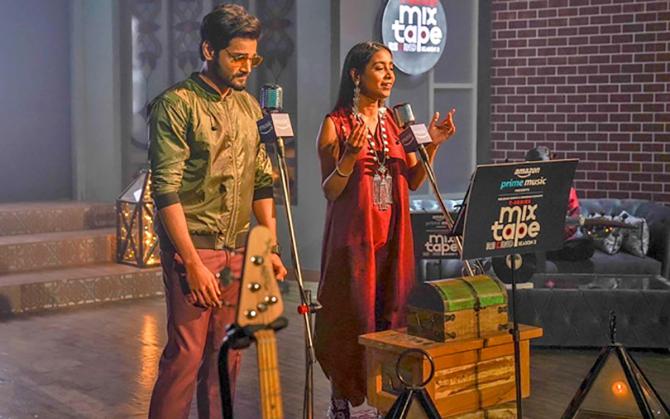 Your Mixtape version of Nazar Ke Saamne has crossed over a million views. How did that song come to you?
I had a long chat with T-Series about this.
Also, I have known Abhijit (Vaghani, who recreated the music for the song) for a very long time.
We have been friends since I came to Mumbai and we have worked on projects together. He knows my musical palette very well.
He got me on board for this.
It was great to work with the whole team.
I love (T-Series's chairman and managing director) Bhushan Kumar's concept of re-visiting songs.
It was a lot of fun working on this one.
How different is Mixtape from a cover version of a song?
Mixtape has a chill vibe to it.
It has a calming effect on people and we have tried to stay true to that.
We are happy that people love our effort.