'Shashikala was never short of her work.'
'But somewhere as she grew older she got tired of playing variations of the villain.'
'She became spiritual.'
Subhash K Jha remembers Shashikala who passed away aged 88 on Sunday.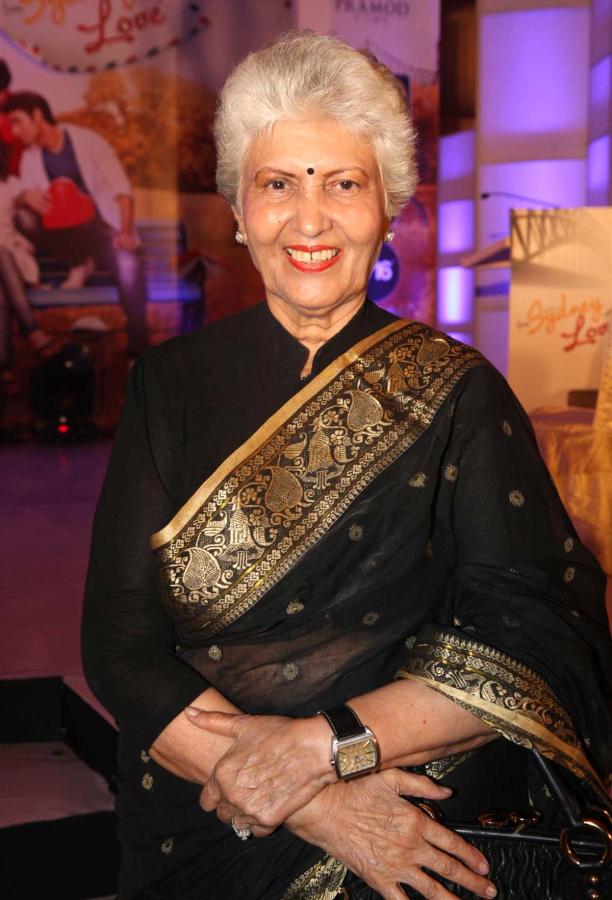 The two most hated screen women in North India were Lalita Pawar and Shashikala. And we can't really blame our emotional audiences for despising these women. Both super-talented, Lalita Pawar and Shashikala made a career out of villainy. In those days they called wicked women on screen 'the vamp'. Villainy was only for men, you see.
But Shashikala was a proud villain. She played manipulative scheming red-hot evil women in hundreds of films. In Neel Kamal, she was the sati Savitri heroine Waheeda Rehman's sister-in-law. Together with her mother-in-law Lalita Pawar, Shashikala tormented and tortured poor Waheeda Rehman until she wept at the withering welter of wickedness.
The audience hated Shashikala even more. This silsila of hatred began for Shashikala in Aarti in 1962 for which she won the Filmfare Award for best supporting actress. Until then, Shashikala struggled with bit parts.
Unable to fit into the slots provided by Hindi films in the 1950s, she played walk-on parts in long-forgotten films in the 1940s and 1950s, first as a child actor (she was the only wage-earner in a large family of six children) then as a teenager. Her fortune changed when she met the legendary singing-actress Noor Jehan who introduced the teenaged Shashikala to her producer-husband.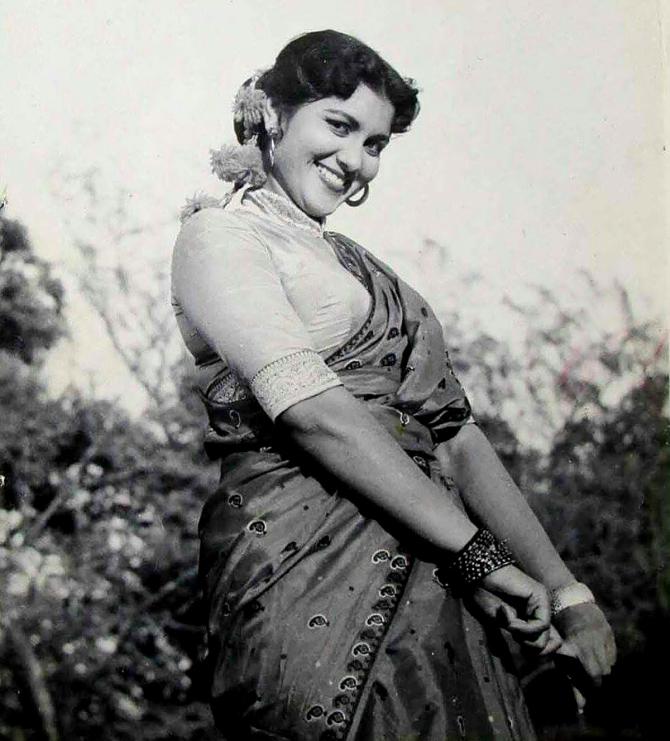 While still in her early 20s, Shashikala met and married Om Prakash Saigal . They had two daughters together. This is when her career took off. Playing the vamp suited Shashikala to the hilt.
Heroines roles were not coming her way. So she created her own slot as the anti-heroine, often trying to steal the goody goody heroine away from the heroine, Meena Kumari in Phool Aur Patthar, Mala Sinha in Apne Hue Paraye, Neela Aakash and Hariyali Aur Raasta.
Mala Sinha, who repeatedly got the brunt of Shashikala's villainy on screen, remembers her as a "dedicated artiste, always staying in-character on screen to ensure she was loathsome but a real sweetheart in real life. Shooting was always fun with her."
I loved Shashikala as the trouble-maker in Rajesh Khanna and Sharmila Tagore's marriage in Choti Bahu. Shashikala's best-remembered role is as Leela the blackmailer in B R Chopra's Gumrah. In this memorable film Shashikala was the woman who gets to know of Mala Sinha's extra-marital affair and squeezes the damsel in distress out of every penny.
Shashikala's idiocyncratic gesture of rotating a keychain in her finger while glibly talking money was a big hit in Gumrah. She won her richly deserved second Filmfare Award for best supporting actress in Gumrah.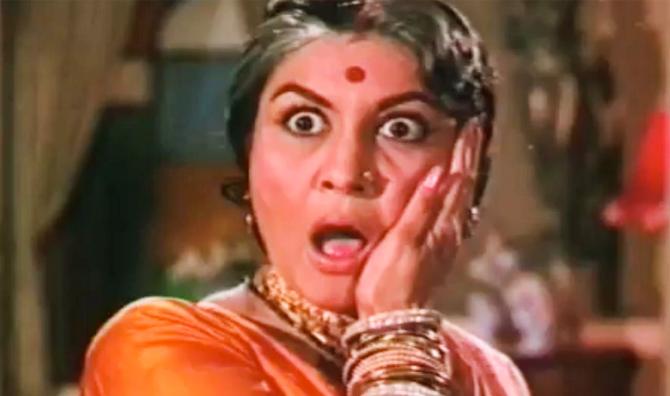 It would be no exaggeration to say Shashikala made a career out of being bad. Hrishikesh Mukherjee, who loved to change the vamps' image (Lalita Pawar in Anari and Anand, Bindu in Arjun Pandit and Abhimaan) changed Shashikala's image in Anupama. Though she was the film's Other Woman in Sharmila Tagore's life she was neither wicked nor covetous.
Years later Hrishida worked again with Shashikala in Khubsoorat. He regretted the fact that he didn't work more often with her. "What happens is, you get trapped in a particular set-up with a particular set of actors and technicians. That's how I missed out on working more with some brilliant actors," he confided in me.
Shashikala was never short of her work. But somewhere as she grew older she got tired of playing variations of the villain. She became spiritual, joined Mother Teresa's organisation and perhaps atoned for all the artificial sins in her film.