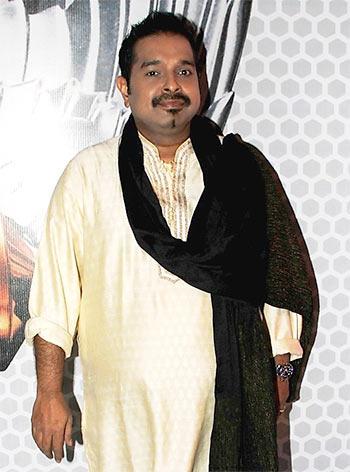 Singer-songwriter Shankar Mahadevan suffered a health setback recently when he suffered a heart attack.
Now on the way to recovery, Shankar says he is feeling better than ever before.
"It was somewhat scary but I am rocking now. It's all thanks to the love and good wishes that I received while I was unwell," he says.
The maverick composer, who recently received unanimous praise for his performance in the Marathi period drama Katyar Kaljat Ghusali, is working on the music score of Shujaat Saudagar's Rock On 2.
But the work has been postponed because of Shankar's indisposition.
"I'll be back soon. I am back at home from hospital, chilling and creating music in my head," he says.
Shankar's partnership with Ehsaan Nohrani and Loy Mendonsa has yielded some amazing motion picture soundtracks like Dil Chahta Hai, Kal Ho Naa Ho,Taare Zameen Par, Rock On!! and 2 States.
The talented composer adds, "By God's grace and my well-wishers' prayers, I am recovering well and will soon be back in action."
Shankar says there is no need to cut down on work as he and his music partners do not believe in quantifying their output. "We've never believed in churning out music like products in a factory. We do only two films at the most per year. After 17 years of togetherness, we still look forward to the Monday morning jamming sessions at the studio."