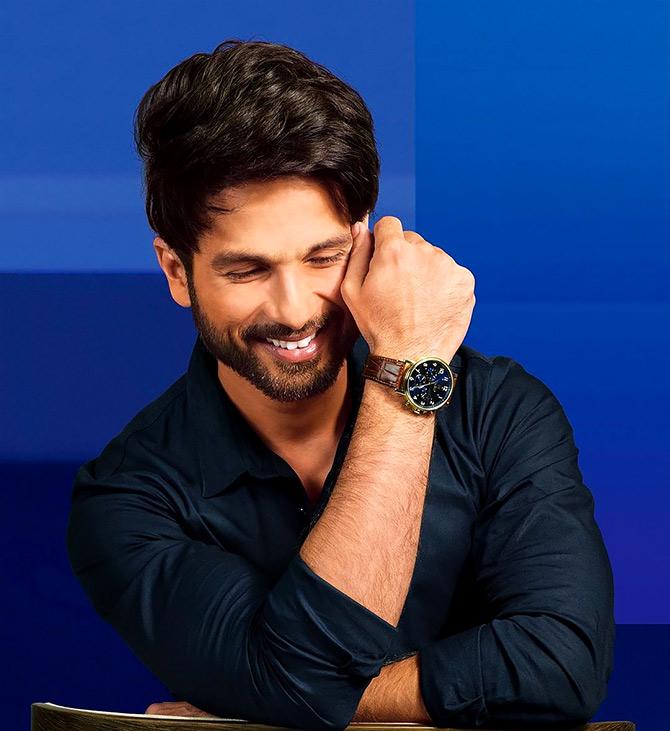 Shahid Kapoor injured got injured on the sets of his latest film, Gowtam Tinnanuri's Jersey.
The actor was rehearsing for his cricketer's role when the ball hit him on his lip at the Mohali stadium in Chandigarh.
Shahid's wife Mira Rajput rushed to the city after hearing of the injury.
"Everything is under control. Shahid is fine," a source tells Subhash K Jha. "It was nothing major. Sections of the media tend to overplay any accident, involving a star just to get hits and eyeballs. Shahid did have an injury and it was quickly attended to. He will be off shooting for about a fortnight, as it is a face injury and he cannot shoot until it is fully healed,"
The Hindi remake of the Tamil hit Jersey had started earlier this month and has now come to a halt.
Coincidentally, Nani, who had played the cricketer-hero's role in the original, had also injured himself.
Tiger Shroff, who has gone through his share of injuries during the shooting of action sequences, says it is tough for an actor to draw the line between safety and recklessness when doing a dangerous stunt.
"You want it give it your best, so you keep pushing yourself aur thoda, aur thoda and it gets riskier and riskier. Sometimes you miscalculate the level of danger and things go wrong," he says.
---
Subhash K Jha has written about movies and movie stars for more than 40 years. He can be reached at movies@rediff-inc.com
---