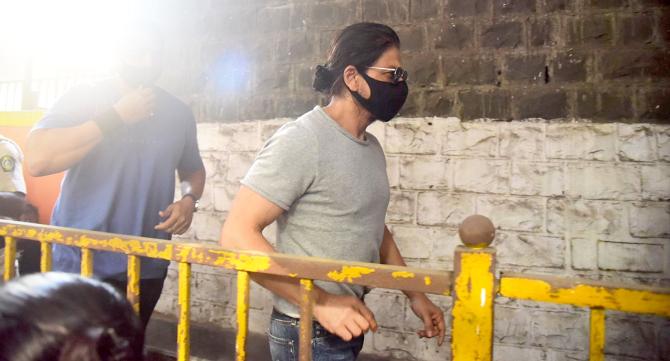 Shah Rukh Khan was finally allowed to visit his elder son Aryan at Mumbai's Arthur Road prison.
Shah Rukh arrived at the prison at around 9 am and was immediately besieged by the media.
Looking calm, he entered the prison with the authorities.
The visit is said to have lasted approximately half an hour.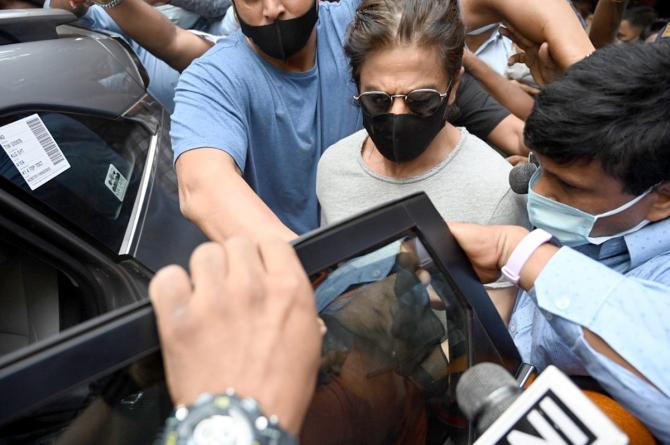 This is Shah Rukh's first visit to meet Aryan ever since the 23 year old was arrested on October 3.
Contrary to tear-soaked reports on the father-son reunion at the Arthur Road jail, neither Shah Rukh nor Aryan shed tears when they met.
"I think everyone wanted tears and melodrama. We knew there were going to be instant write-ups on the jail visit about an emotional reunion. Shah Rukh is not the kind to cry in public. He may a fabulous entertainer, but this time, he won't give the public what it wants," a source close to the family tells Subhash K Jha.
"The family has a lot to deal with, and it's getting worse."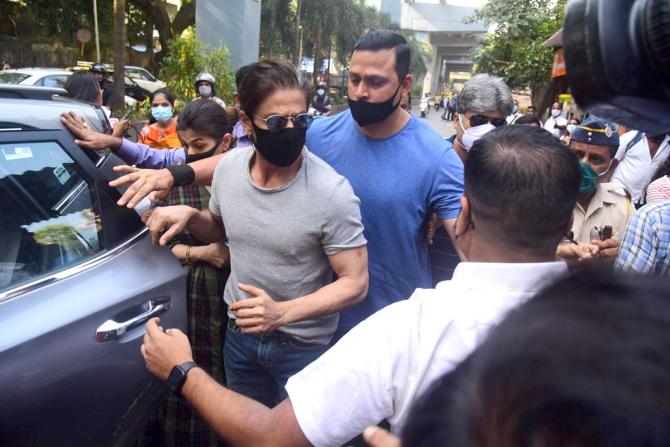 Meanwhile, with Shah Rukh's birthday coming up on November 2, sources close to him say he will request his fans not to gather outside his home like they do every year.
"Aryan's birthday is also coming up (on November 13). The thought of Aryan spending his birthday in jail is giving us panic attacks," a family friend of the Khans tells Subhash K Jha.
Many years ago, Shah Rukh had said, "We Scorpions are known to be strong and resilient."
Let's hope that these qualities come in handy for Aryan as he spends more time in jail.