'He was one of India's greatest leaders loved and respected by all. He will be missed.'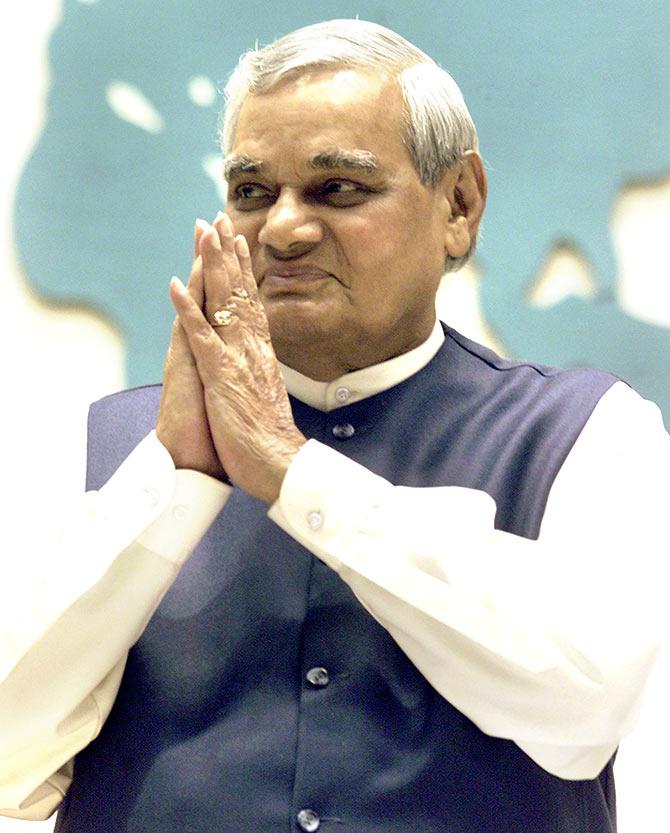 Former Prime Minister Atal Bihari Vajpayee passed into the ages on August 16. He was 93.
The film industry joined the nation in mourning the loss of a great leader and paid tribute on social media:
Anil Kapoor: Today, our country lost a visionary leader & I lost one of my childhood idols...The passing of #AtalBihariVajpayee ji is even more saddening in light of all that he inspired & accomplished in his time with us. My deepest respect & condolences to his family.
Shah Rukh Khan: My father used to take me for every speech that Mr Vajpayee made in Delhi when I was growing up.
Years on, I had the opportunity to meet him and spend lots of time discussing poetry, films, politics and our ailing knees. I also had the privilege of enacting one of his poems for screen.
He was fondly addressed as 'Baapji' at home.
Today the country has lost a Father Figure and a great leader.
Personally I have lost a part of my childhood and growing up memories of learning smiling and of course poetry.
I consider myself the luckiest to have had his influence on my life during my formative years.
May his soul rest in peace. My deepest condolences to his family and friends.
Will miss your smiling face Baapji.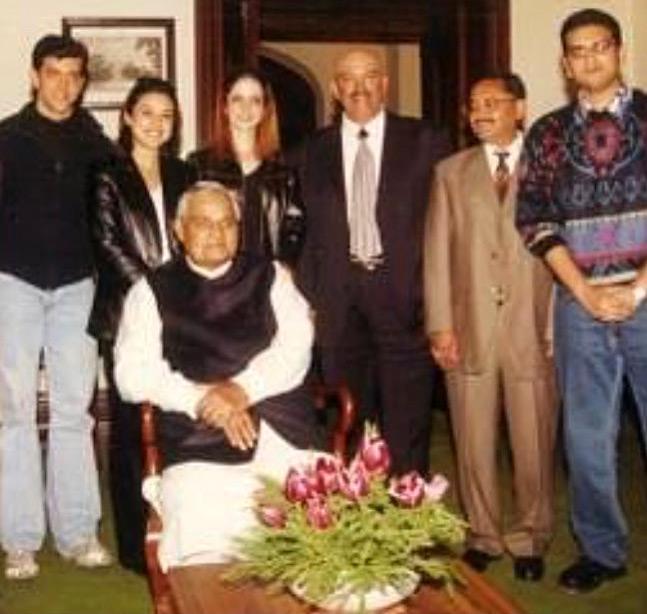 Preity Zinta: He was a Charismatic leader. A man of few words but of solid action. He was the face of Indian Friendship & Strength with superb foreign relations. Pokhran, Kargil Golden quadrilateral, Delhi Lahore Bus, Kashmirayat..You will be missed deeply sir. End of an era.
Madhur Bhandarkar: India has lost the most Loveable & Charismatic leader #AtalBihariVajpayee ji, He will always be remembered for his contribution in the Freedom struggle, the way he handled Kargil war & Courageous Pokhran tests. His remarkable poetries will inspire generations to come.
Raveena Tandon: Leaving behind a legacy of greatness.. My deepest condolences on the sad demise of Shri #AtalBihariVajpayee ji.. May his soul rest in peace.. OmShanti.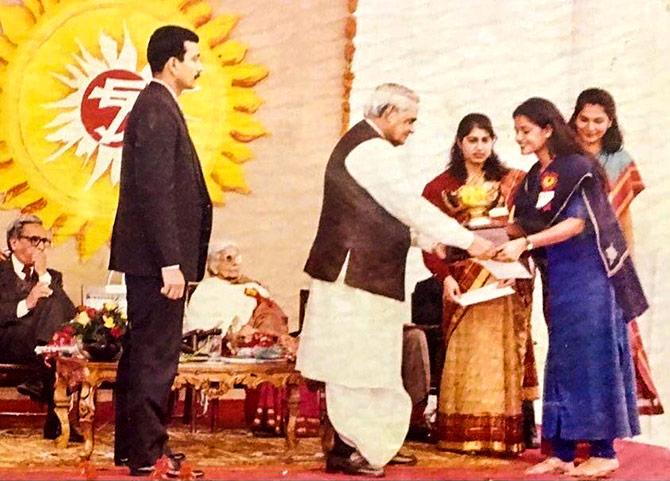 Neetu Chandra: Remembering your words of inspiration n life #AtalBihariVajpayee jee main Jee bhar jiya, main man se maroo.
Amitabh Bachchan: Atal Bihari Vajpai (1924 - 2018 ) Bhavpoorna Shradhanjali; ek mahan neta, pakhayat kavi, Adhrutvakta va parvakta, milansaar vyaktitva, baabuji ke prashanshak, aur baabujee unke.. An admirer of my Father's works and vice versa; gentle nature, strong fiery in his speeches.
Rajinikanth: I'm saddened to hear the demise of a great statesman Shri.Vajpayee ji. May his soul Rest In Peace.
Sanjay Dutt: Indeed a big loss for our country as we pay our last tribute to #AtalBihariVajpayee ji. He was a close family friend and his legacy will forever be remembered. Thank you for your selfless service, sir! My heartfelt condolence to everyone.
Hrithik Roshan: Met Atalji a few times in my life. Each time was special. I remember him as an extremely kind hearted man. May his soul rest in peace.
Dia Mirza: "Let no one challenge India's secularism" - Atal Bihari Vajpayee #Salute #Respect Growing up in India in the 1980's and 90's one can never forget what a deep impact #AtalBihariVaajpayee ji made on us... he was a great statesman and leader.
John Abraham: For me he was one of India's greatest leaders loved and respected by all. He will be missed.
Sonakshi Sinha: A sad day today. We lost someone who meant a lot to our family and to this country. Rest in peace #Atalji. Your values will live on.
Riteish Deshmukh: It's a sad sad day. Shri #AtalBihariVaajpayee ji no more. It is such a huge loss to our nation. We were blessed to have been lead by him. One of my favourite Prime Ministers. Condolences to the family and billions of Indians world over.
Esha Gupta shared a close bond with Vajpayeeji, and she pays tribute in this video.