'He is bigger in person.'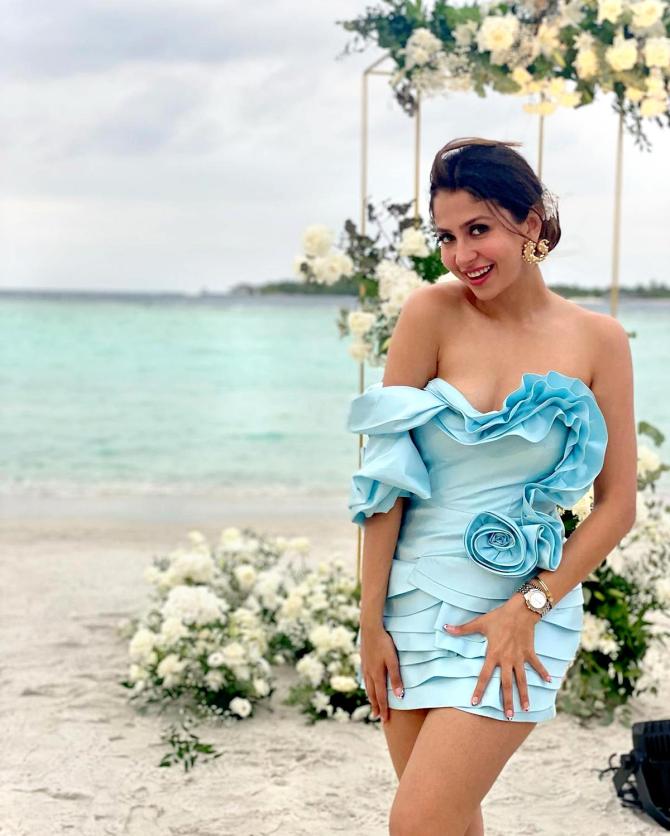 Malvika Raaj made her big Bollywood debut in Squad opposite Rinzing Denzongpa. It may have got mixed reviews, but the pretty actress is hopeful about her future in the film industry.
Not many know that Malvika played the young Kareena 'Poo' Kapoor in Karan Johar's Kabhi Khushi Kabhie Gham.
Despite a successful start to her career as a child actor, Malvika took a break to continue with her studies.
She tells Rediff.com Contributor PS Aaryan Khanna, "I was looking for the right opportunity. The start has to be great. I'm glad Squad came along."
How did Squad come to you?
It was offered to me. I was looking to work in the action arena.
The idea was very intriguing and things fell in place.
It was something that would get the best out of me. That was it.
The gut feeling said yes and I went with it.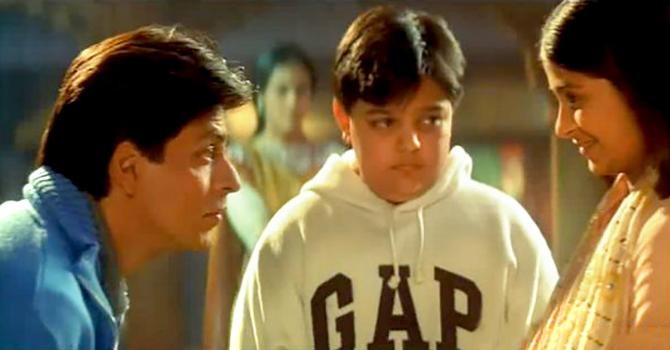 You played Kareena Kapoor's younger character in Kabhi Khushi Kabhie Gham in 2001. You are returning as a lead actress. What have you been doing all these years?
I have learned acting.
I completed my studies.
I did a few ads and then I was looking for the right opportunity. The start has to be great.
I'm glad that Squad came along.
How was Shah Rukh Khan as a co-star? Any striking memories from the K3G says?
He is the most vibrant, witty and caring human.
He is bigger in person.
Did you keep in touch with him?
No. It's been quite some time since we met.
He has been a person whose actions have inspired me, not just his words.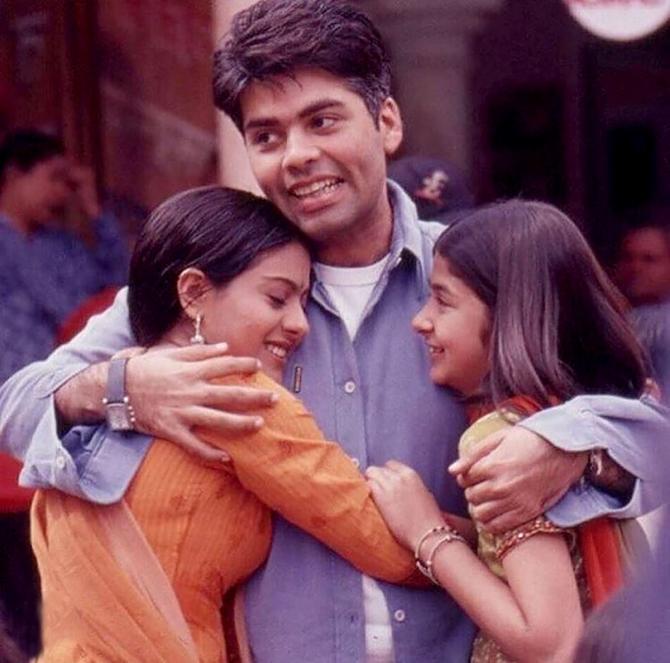 Were you in touch with Karan Johar?
Not really, but we meet at parties. He has been a huge influence.
What was he like as a director during K3G?
He was very empathetic and extremely sweet.
He taught me how to go about things and always gave me confidence. There are so many memories (of shooting the film).
While shooting in the busy bylanes, we would eat street food all the time. It was like shots between eating sessions (laughs).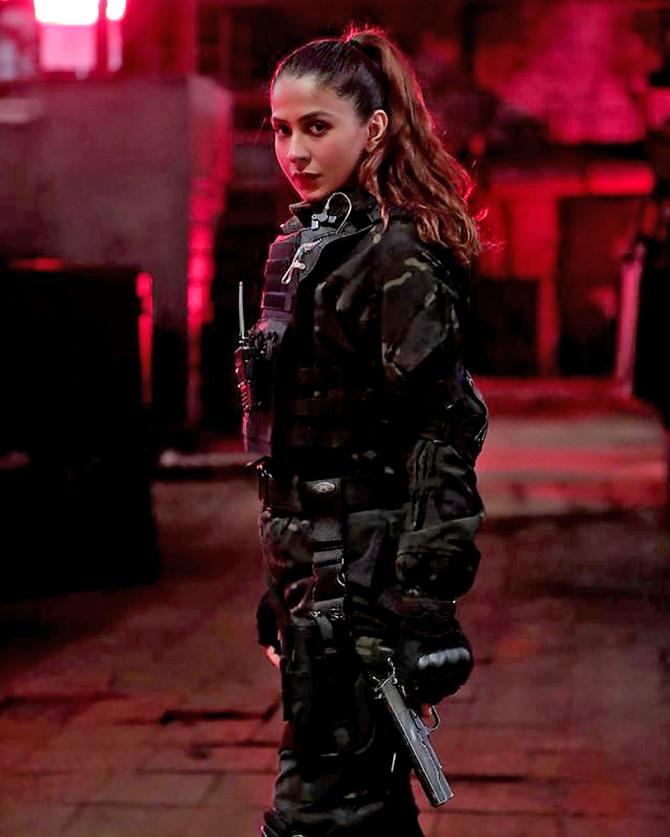 You made your debut opposite Rinzing Denzongpa. Did you learn any tricks about action from him?
A lot, actually. We would discuss how to go about things and there was so much creative germination on set.
We would look at some famous action heroes and heroines and learn about body language.
You caught COVID-19 during the shoot of the film, right?
I caught COVID-19 before we left for our second schedule. I was home for like 20 days.
I got quarantined and they were in touch with me via the net.
They kept the mood high and it was a team that really worked together.
In hindsight, it was something that got me closer to the team of Squad.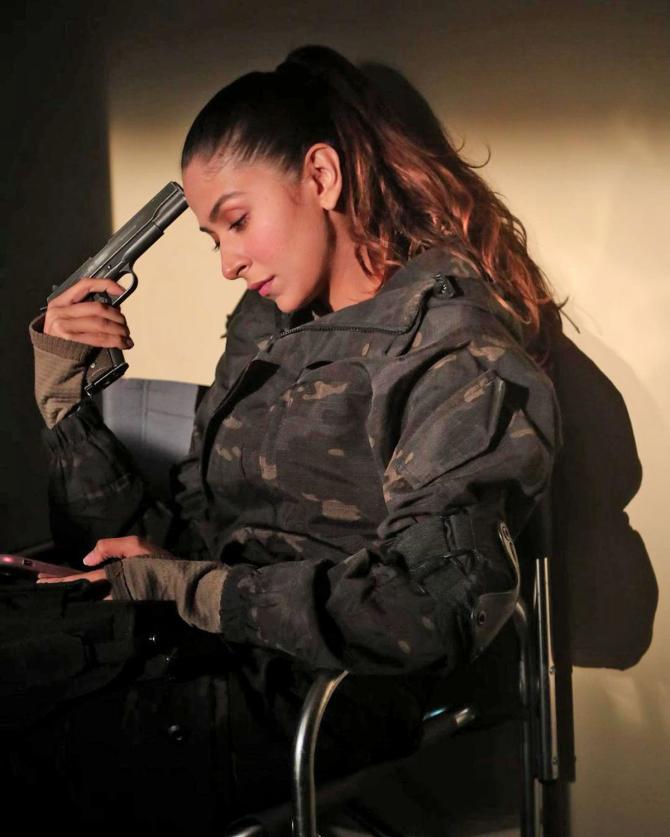 What sort of precautions did you continue taking during the shoot after you recovered from COVID-19?
The sanitising was always happening.
We would take off the mask only when we gave the shot.
Also, we tried our best to keep up the social distancing.
We did yoga to boost immunity.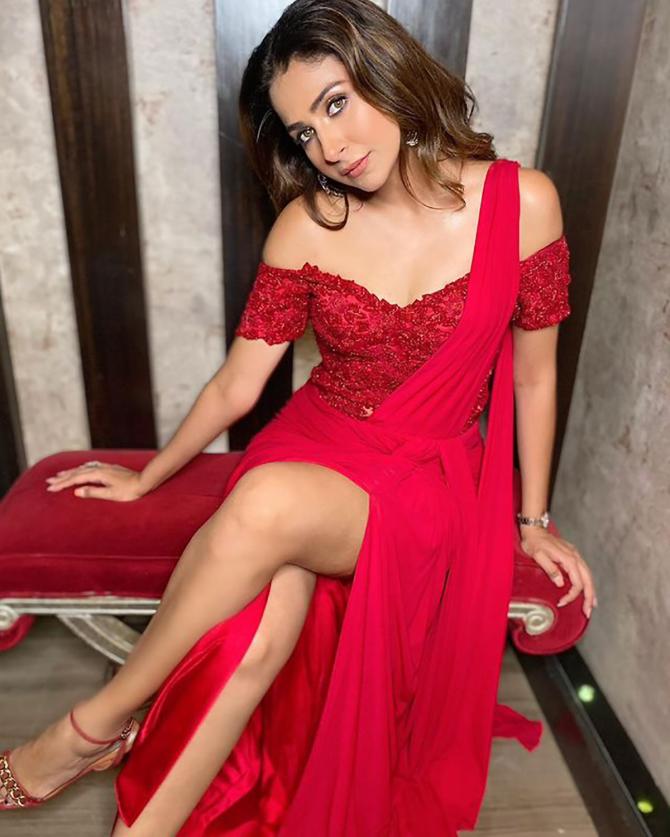 Were you upset that your debut film wasn't theatrical and released on OTT?
Not really. In OTT, the world is the audience.
We have some of the biggest stars on the OTT.
It's destiny and every movie has its own destiny.
Weren't you going to make your Bollywood debut with Emraan Hashmi's Captain Nawab?
We prepared for that film. We left nothing to chance but it got shelved.