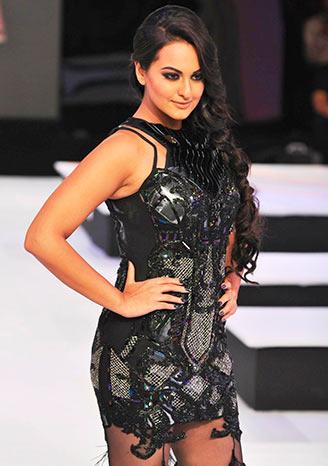 A look at the top tweets from your favourite Bollywood celebrities:
After a social activist filed a petition in Mumbai court and an FIR was registered against 14 people involved in the AIB Roast including Deepika Padukone and Alia Bhatt, Mahesh Bhatt has alleged a witch-hunt and questioned why Sonakshi Sinha was not named in the FIR.
'There r 2 kinds of PIL's One is Public Interest litigation which has social concerns at its heart. The other is Publicity Interest Litigation where outrage is manufactured on trivia. Courts are being clogged with silly cases and real issues get side lined. No one talks about the PIL admited i Bombay High Court seeking guidelines for the safety of the workers of the film industry. There r some things that are in the INTEREST of the nation and some which interest the nation. AIB manufactured drama is the latter,' Bhatt wrote on his Twitter account.
Sonakshi, on the other hand, defended her father Shatrughan Sinha and wrote: 'Dear Mr.@MaheshNBhatt, a couple of pointless FIR's have been filed before this (delhi and kol if im not mistaken, in which my name was Mentioned and Alia's wasnt. I don't remember my father questioning them as to how or why so. I do agree with u however, if these FIR's are filed on 2-3 members of the audience, why not the other 3,998. Lets not give these ppl the attention they so desperately seek, and as far as my memeory serves me, nobody EVER went to jail for laughing.'
To which Bhatt later replied: 'TRUE! I could not agree with you more. Thank you for your SANE response. Amazed by your maturity at this tender age. Love.'
Meanwhile, Dia Mirza tweeted: 'Lock up all those 4000 people that were live watching the #AIBRoast. Lock me up too for watching it n the other few million. #WitchHunt #FIR'
Vivek Agnihotri wrote: More than #AIB we need FIRs against people who spread communal rumours. Including a lot of senior journos.
Pritish Nandy tweeted: FIR against @AllIndiaBakchod wrong. FIR against @deepikapadukone and @aliaa08 ridiculous. Satire's not a crime anywhere in civilised world.
***
RGV wants Puri Jagannadh to direct Chiranjeevi's 150th film
Puri Jagannadh's latest Telugu film Temper released today and several celebrities from the industry took to Twitter to praise the film's team:
Ram Gopal Varma: After seeing "Temper'I feel there can't be a better director than Jagan for Chiranjeevigaaru's # 150th film. No one can give better heroism and dialogue for a hero than Jagan and "Temper" is proof Chiranjeevigaaru's 150th will RRROCKK with Jagan. If Mega star's fans don't believe me they shud see Temper and decide for themselves. Megastar's 150 th film with Jagan will become Megafilm.
SS Rajamouli: Along with his trade mark characterisations and dialogues @purijagan garu also gives a strong script and a super climax. Tarak takes his acting abilities a notch higher and excels. police station scene and especially the court scene will be remembered for long. Congratulations to the whole team of #Temper. Time for celebrations!!!
Prakash Raj: #Temper ... #Tarak n #puri Deliver..Thank you for the wonderful openings .. Congrats to the team.. Cheers.
***
Arjun's family approves of Roy
Actor Arjun Rampal recently arranged a special screening of his latest Roy for his family.
'Just watched the film with family. They finally saw it and approved. Super proud of @Asli_Jacqueline @vicktalker #ranbir Himman our Dop,' Arjun wrote.
The film also stars Ranbir Kapoor and Jacqueline Fernandez.
***
Divya Khosla Kumar's next is a love story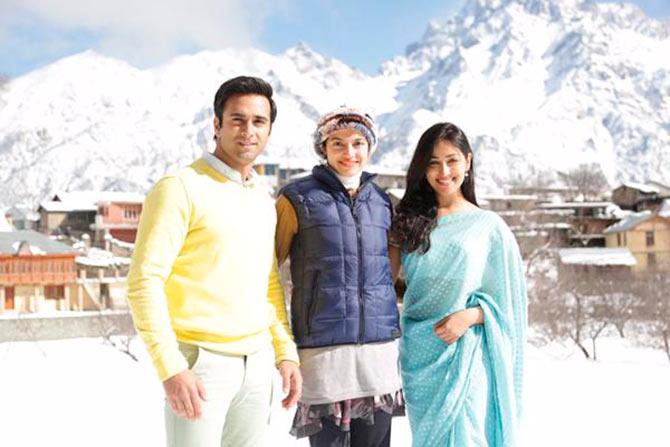 Actress-turned-director Divya Khosla Kumar will soon resume shooting for her next film Sanam Re.
She shared a picture with Pulkit Samrat and Yami Gautam and wrote: 'Experience unconditional love in the idyllic valleys of Kalpa with #SanamRe cast.'
***
Happy New Year releases in China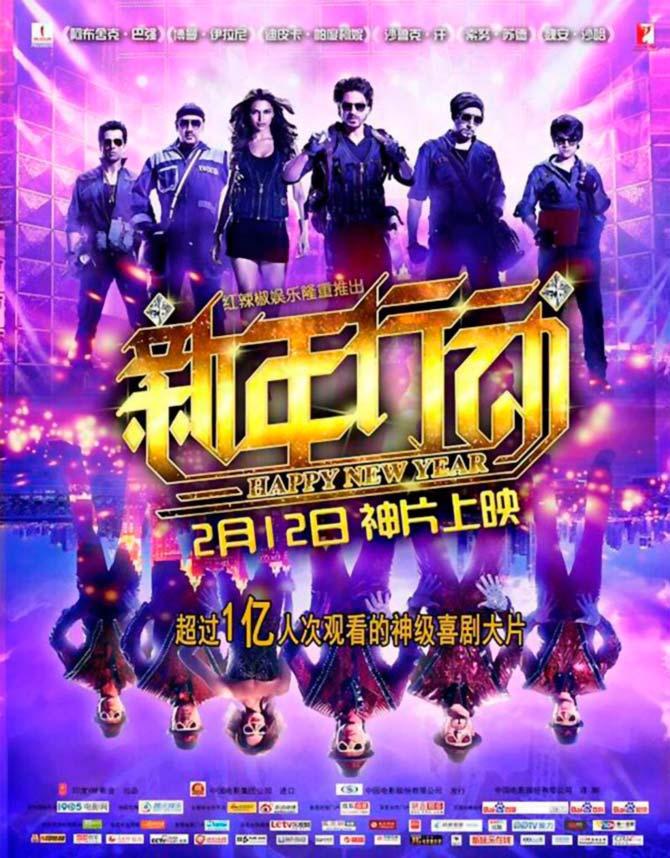 Shah Rukh Khan starrer Happy New Year has released across 5000 screens in China.
Farah Khan turned to Twitter share the chinese poster and tweeted: 'N now china celebrates #HappyNewYear.'
Produced by Shah Rukh and Gauri Khan, the film also features Deepika Padukone, Abhishek Bachchan, Boman Irani, Sonu Sood, and Vivaan Shah.