Dipika's grand welcome in her sasural...
Sasural Simar Ka actors Dipika Kakar and Shoaib Ibrahim wed on February 22.
After the wedding, it was time for the newlyweds to visit their home.
Dipika got a grand welcome in her sasural and seemed elated in Shoaib's company.
The post wedding ceremonies took place and they looked fun!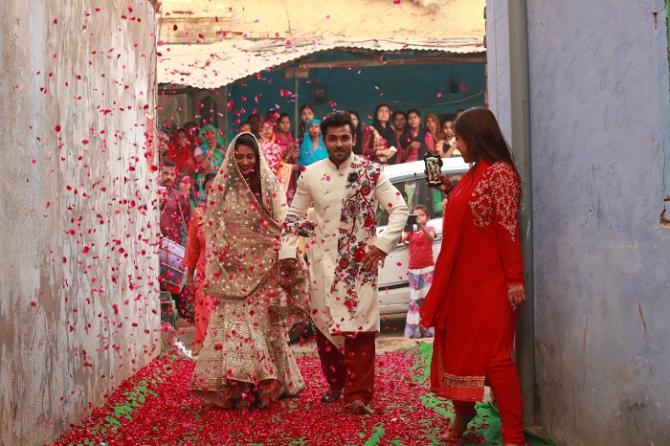 The couple is welcomed with rose petals.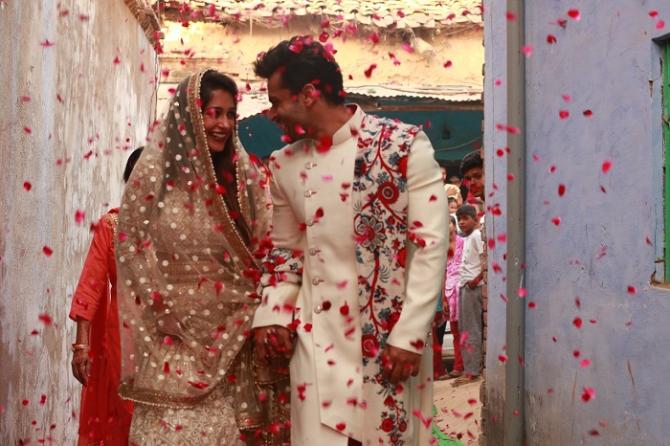 Exchanging happy glances.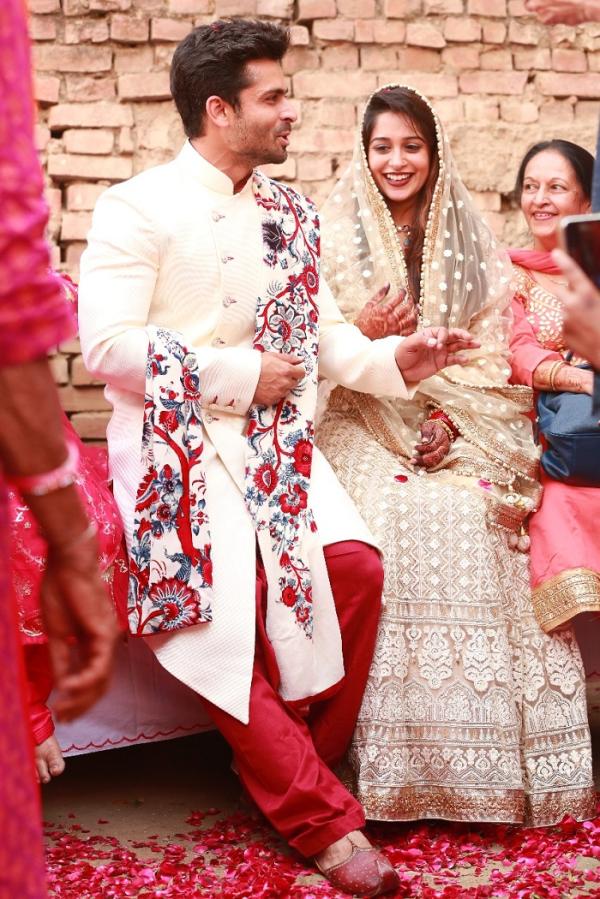 The smiles don't leave their faces.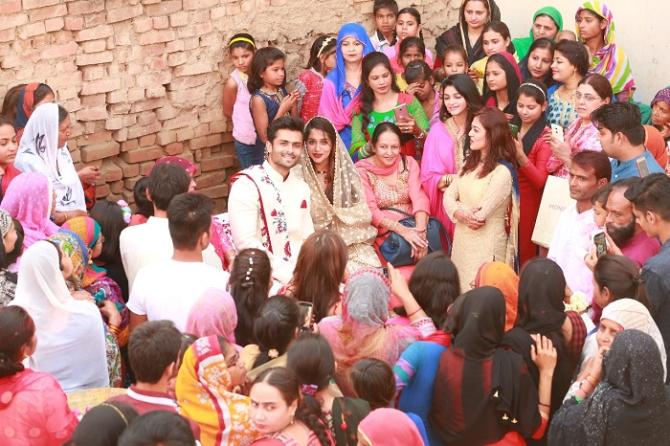 The couple are surrounded by relatives.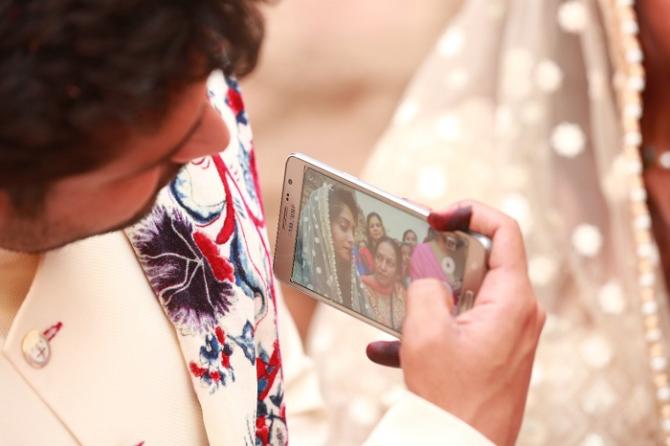 Shoaib captures his gorgeous wife.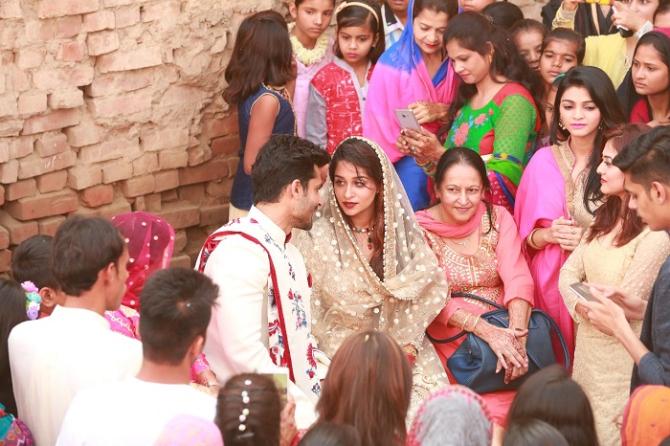 What are you whispering, Shoaib?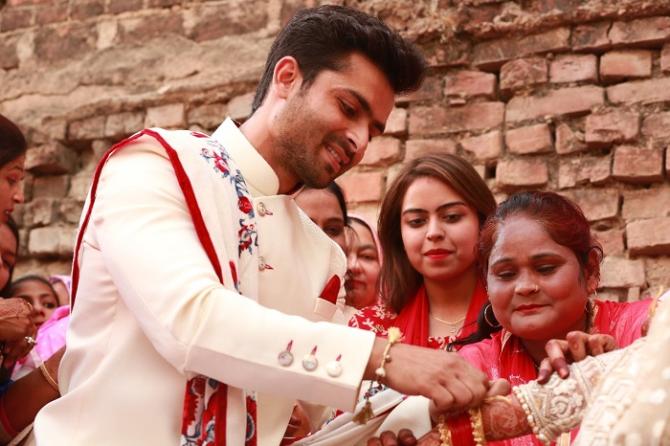 The rituals take place.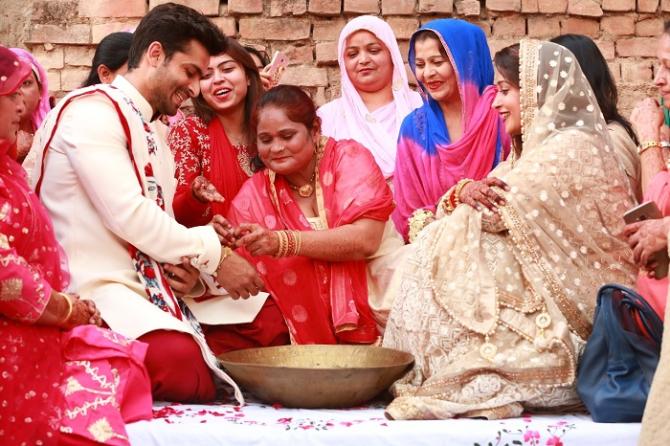 They also played the 'find the ring' game. Dipika won!