'I channelised my anxiety into making Padmaavat.'
'I think suffering has always been an incentive for my creativity.'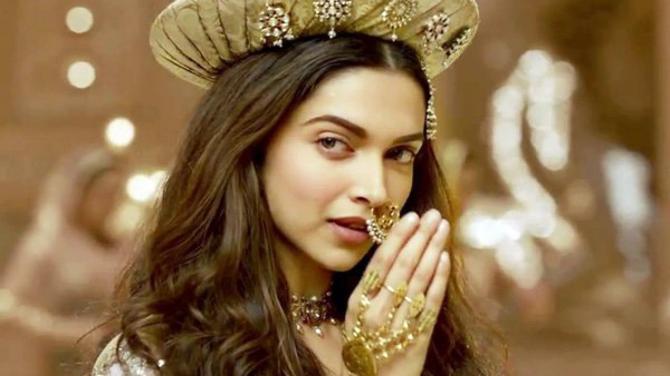 It has been three years since his epic film Padmaavat released, but Sanjay Leela Bhansali still recalls the trauma that he went through while making it.
Bhansali and his film had been attacked by a right-wing group because they felt the film was 'an insult to India's identity'.
"It was crazy!" Bhansali exclaims to Subhash K Jha.
"Through all of it, I was more worried about my mother and happy that she was with me," he adds. "I don't know how I'd have survived without her at my side. She kept saying, 'Mere bete ke saath aisa kyon ho raha hai? Woh itni achchi filmein banata hai.' My mother was my pillar of strength."
Sanjay never thought of giving up.
"Never! That would have been the end of me as a film-maker. Every time I was attacked, I used my pain and suffering as an impetus to work better. I channelised my anxiety into making Padmaavat. I think suffering has always been an incentive for my creativity."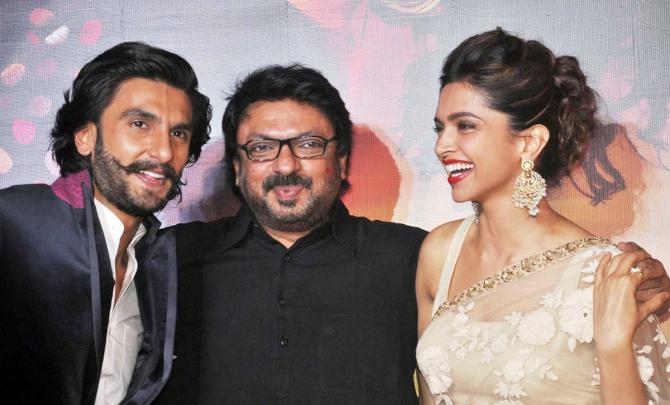 So was Padmaavat history or fiction?
"It was based on the poem Padmawat by Malik Mohammed Jayasi," he replies. "It had figures and incidents taken from actual history. I was fascinated by Rani Padmavati from my childhood. Her grace, dignity, valour and inner strength are very inspiring."
"I wanted to make a film on her life for a very long time," he adds. "Before I could do the film, I got the chance to direct the stage musical version of Padmavati in Paris in 2008. It was an opera in two acts by the French composer, Albert Roussel."
But the film had nothing to do with the opera.
"That Padmavati was a staged musical done on a lavish scale with elephants, tigers and other animals on stage. It was an entirely different experience from the film." Bhansali recalls.
"This is the first time I explored evil in such dark, deep, detail. I had never before gone into this zone before. To portray evil on this scale was a new and challenging experience for me."
Ranveer Singh got good reviews for his villainous act. Was Bhansali unsure of his cast's box office status after Ranveer's Befikre, Deepika Padukone's XXX and Shahid Kapoor's Rangoon bombed?
"Not at all! It made no difference to me whether they had successes or flops behind them. I wanted only these actors. I am so happy with the quality of performances they have gave in my film."