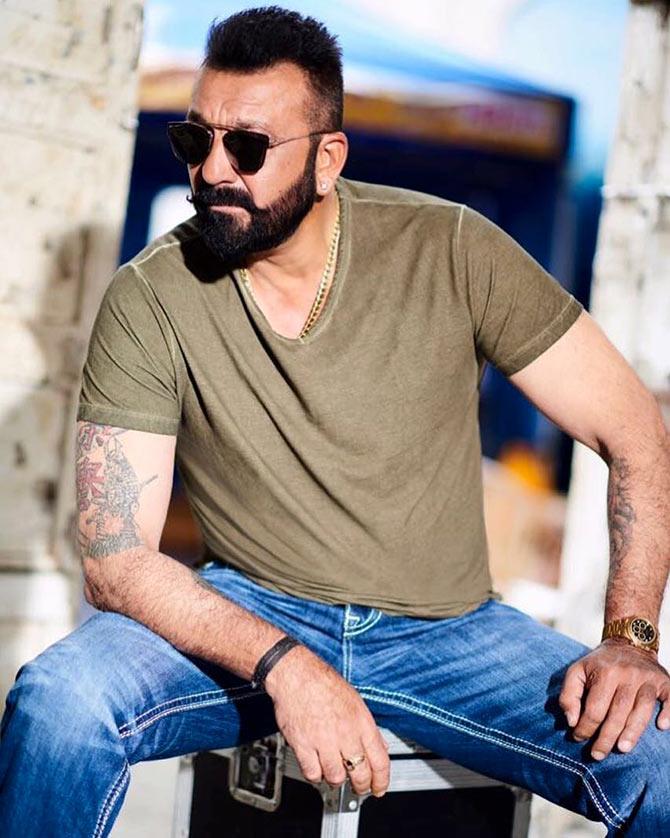 Get ready for the face-off of the year!
Kannada superstar Yash and Sanjay Dutt will have a hand-to-hand combat at the climax in the second installment KGF, where the latter plays the villain.
The combat, to be choreographed by an international action director, will occupy a large chunk of the climax and will feature both stars bare-chested.
A source informs Subhash K Jha: "Both Yash and Sanjay Dutt are getting ready to take off their shirts. To ensure they look their trimmest, they are going easy on the goodies their wives serve at the dining table."
Both actors have been off shooting for a while now, spending time with their respective families.
Yash became the father of a son in October, and has taken time off.
The climax will be shot at the end of the year.
The face-off is expected to be 'longer, bloodier and more ferocious' than the one in Dabangg between Salman Khan and Sonu Sood.
We can't wait.