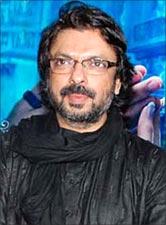 Filmmaker Sanjay Leela Bhansali pays tribute to ace lensman Gautam Rajadhyaksha, who passed away on September 13.

Gautam was more than the best glamour photographer of  the film industry. He was such a knowledgable artiste -- so well-read and passionate about opera music.

After I made Saawariya, Gautam loved its operatic structure and reached out to me. He came home and we discussed movies and music for hours.

Then I went to his house and he served me the best meal I've ever had. What a home! It's filled with the loveliest photographs of screen legends, some of whom became legends partly because of Gautam's wizardry with the camera.
He has Smita Patil's best photograph ever on his wall. But the image I came away with was that of Durga Khote. What a marvelous picture! Gautam had the rare distinction of photographing three generations of the Samarth family, grandmother Shobana Samarth, mother Tanuja and daughter Kajol.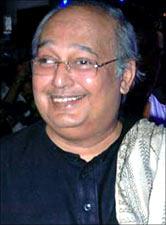 He also had the rare honour of photographing four generations of the Mangeshkar family, Lataji's mother, siblings Meenaji, Lataji, Ashaji, Ushaji, their children and grandchildren.
 
He was friendly with both Lataji and Ashaji. But if I've to recall Gautam by anything, it would be his love for the opera.
When I was invited to Paris in 2008 to direct an staged opera version of Padmavati, Gautam went mad. He prodded me and inspired me, saying I must go and do it. I invited him to join me in Paris but he couldn't.
 
It is very rare to come across an artiste as inspiring as Gautam. Look at what he did with the camera to the heroines! Every heroine he shot acquired an added dimension to her public persona when he shot her.

In a sense, he was an artiste like Lataji. I believe every actress acquired a certain status only when Lataji sang for her. Likewise, every actress knew she had arrived when Gautam shot her.

I hadn't kept in touch with him. I wish I had.