'...Because it has changed.'
'Participants are almost provoked to behave in a certain manner.'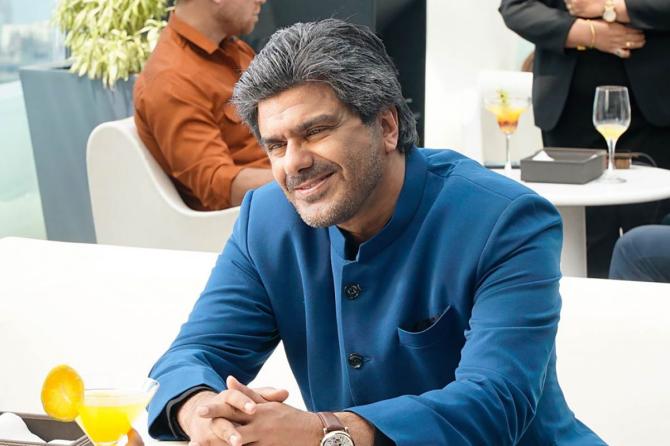 Samir Soni started his career as the chocolate boy of the 1990s, and soon shifted over to character roles which ranged from grey shades to downright negative.
The actor has quite a few shows on OTT these days -- Cartel, Punchh Beat, State of Seige: Temple Attack, The Big Bull -- and he tells Rediff.com Contributor Prateek Sur, "Unless you do something different, you just get pigeonholed in that clean-cut, good-looking corporate guy."
What drew you to Cartel?
I have three criteria on which I decide to pick up a particular show or not.
First, who are the makers.
No matter how great the idea is and how great everything is on paper, if you can't execute that or you don't have the potential and the bandwidth, you will not be able to do justice. Here, it was ALTBalaji.
Second, the character...whether I would have fun playing it.
Third, can I bring something more to the character than what is mentioned on paper.
Cartel met all three.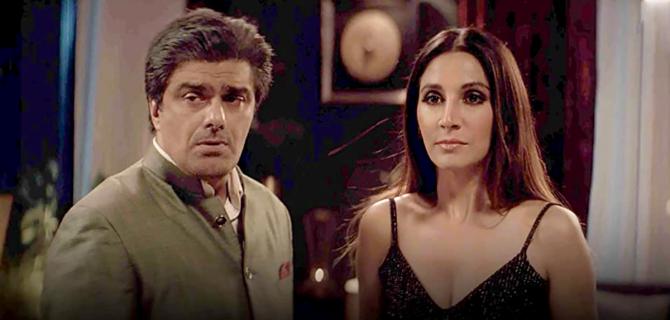 Cartel is your fourth release of the year, and that's quite rare. We have not seen you having so many releases.
This dawned on me a year-and-a-half ago. The thing that I love most is acting.
I am a workaholic and I love performing in front of the camera.
But I used to be very choosy.
I used to think about a lot of variables.
I used to overthink and at times, become very judgmental.
So I decided to take more chances.
Maybe I was scared of failure.
Maybe I was scared that people would judge me because I have always been very picky and done very good work.
The moment my attitude changed, things just started flooding in and I am happy right now.
Also, COVID played a big role in it and a lot of stuff got held up. So now, everything is releasing together.
Unless you do something different, people don't see you in that.
You just get pigeonholed in that clean-cut, good-looking corporate guy.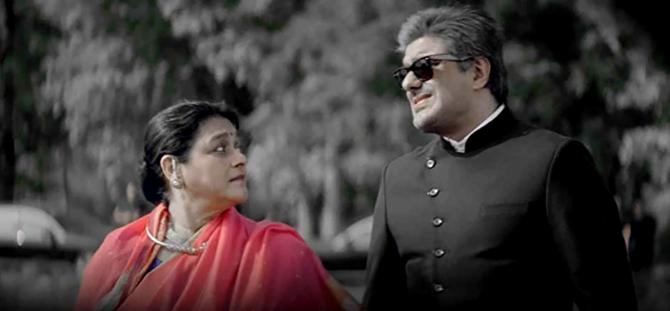 Your characters on Cartel, Punchh Beat and even before that in Baghban, had grey shades. Do you love playing such characters or do you miss your older image of a chocolate boy?
I hate playing the chocolate boy.
They are the most boring things to play because there are not too many emotions to explore.
How can you hate it? That's how you started your career.
Yes, and I was pigeonholed in that -- in that model, cute, good-looking, smiley guy.
The thing is, as an actor, you have much more depth. It was never explored in that time period.
But now, times have changed.
The new generation wants to see something new that they can relate to.
So finally the kind of stuff that I always liked to do and always saw myself in, I have started doing that now.
And times have indeed changed.
The fact that Nawazuddin Siddiqui is getting offered lead roles speaks volumes of how much things have changed.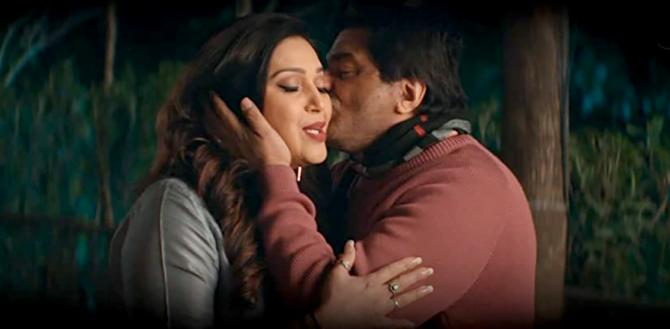 You have moved away from television. Was that a conscious decision?
I have never moved away or moved into per se, but I probably got the most acclaim through television.
I have won several awards.
I came into existence and people really noticed me on television.
It is all about the kind of stuff that is being made now, the people who are making the television shows and the ones who are watching them -- all the demographics have changed.
The shows that are being made, I don't think I fit into them.
I get a lot of offers but I don't fancy those characters.
I love TV as a medium.
You were a part of Bigg Boss Season 4. Do you think there is realism in Bigg Boss? Is it actually reality TV?
Bigg Boss has gone through a huge transformation.
When it started, it used to come at 9 pm, and the reason was (it was watched by) a family audience.
So you could not get people of a certain kind and you could not show certain things because families were watching.
But because the content started getting a little edgy, it was pushed to 10:30 pm. That is a change in the content.
I was there for 100 days and did not step out even once. I did not see anyone go in or out.
We were pretty much locked in.
That was the reality of it.
Now, whether you are being real on the show or not, that depends on the person.
There are hundreds of cameras on you and some people might just lose the plot.
Some people might just say that this is my opportunity to do something.
I had gone in just for the experience and it was probably one of the best experiences of my life.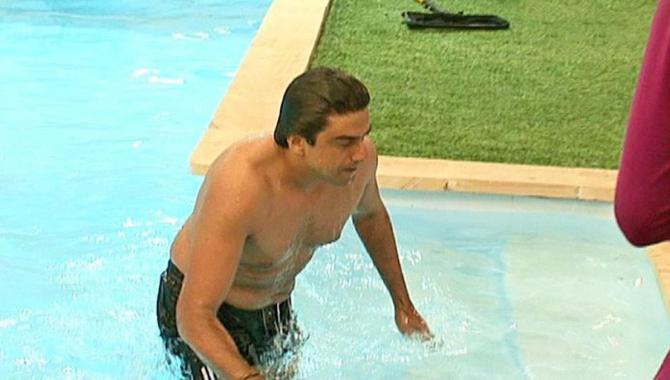 If given an opportunity, would you go back to the Bigg Boss house again?
Not in the current scenario because it has changed.
The participants are almost provoked to behave in a certain manner. It seems to be like that.
In my time, even the people who were there had some repute. They might be notorious, but they were still (of some repute).
They were people who would not behave stupidly just for the heck of it.
In the current circumstances, not in a million years (would I go on Bigg Boss).
But yeah, if the format was the way it used to be and the people used to be the way they used to be, sure, I would love to do it.
It was a once-in-a-lifetime-experience to be locked up in a house without a watch, without TV, without music, without any books. You can't run away anywhere.
Even in jail, you get to know what time of the day it is.
You are also turning author with My Experiments with Silence. What is that book about?
The book is largely a collection of my prose and poetry. It is not really memoirs. It's just like how you keep a diary.
Like from time to time, everyone likes to jot down their thoughts and feelings and there was something that I felt might touch people somewhere.
That's about it. It is not a memoir.
I think it should be out in a couple of months.