'We were not prepared for this at all.'
Subhash K Jha reports.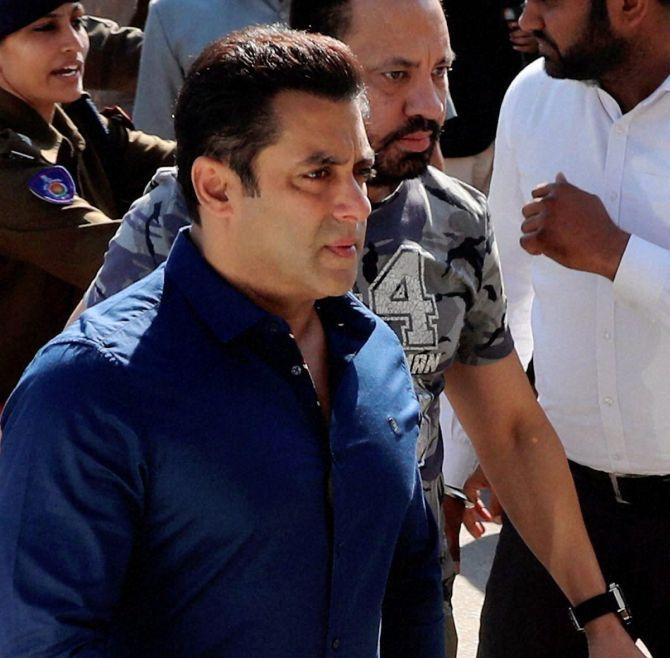 IMAGE: Salman Khan arrives at the court in Jodhpur, January 2017. Photograph: PTI Photo
Salman Khan's conviction in the blackbuck case has come as a shock to his family.
Minutes after the verdict, Salman's sisters Alvira and Arpita, who were in the courtroom with him, were seen looking numb.
"I guess it is a price you have to pay for being Salman Khan," says a close friend of Salman, who is also a top producer, adding, "Right now, I am too dazed to say anything."
While Salman's father, the legendary screenwriter Salim Khan, was told about the verdict immediately after it was pronounced, his mother was not.
"Of course, Salma aunty will come to know soon enough, but we haven't told her about the verdict," says a family friend, adding that the decision came as a "bolt from the blue."
"We were not prepared for this at all," says the friend. "We were more apprehensive about the verdict in the hit-and-run case."
"When Bhai was cleared of all charges in that," the friend adds, "we heaved a sigh of relief, thinking this (the blackbuck case) would be relatively simpler."