Yes, they exist on the big screen too.
The sequel to Jennifer Aniston starrer Horrible Bosses, set to release in India on November 28, brings back flashes of evil, conniving bosses of Hindi films who torture their subordinates in the most innovative ways.

While we wait to watch how the second installment of the hit film fares at the box office, let's revisit Bollywood's own version of horrible bosses!


Salman Khan in Maine Pyaar Kyun Kiya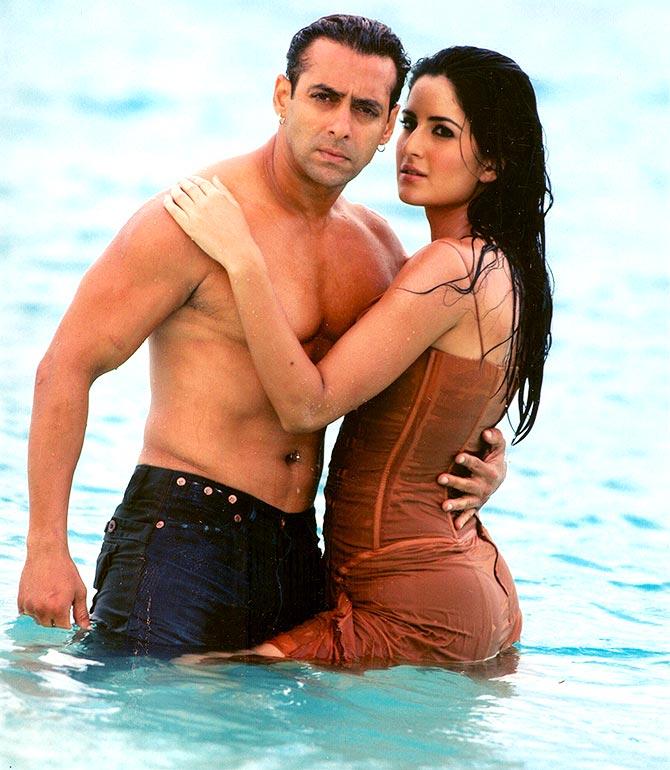 Image: Salman Khan with Katrina Kaif in Maine Pyar Kyun Kiya
Salman's Samir is a handsome, self-serving boss who has little regard for the feelings of the girls he dates and his dedicated, hard working nurse.

When not attending patients in his swanky clinic, the commitment-phobic doctor is busy weaving lies for his next prey.
Manish Chaudhry in Rocket Singh: Salesmen Of The Year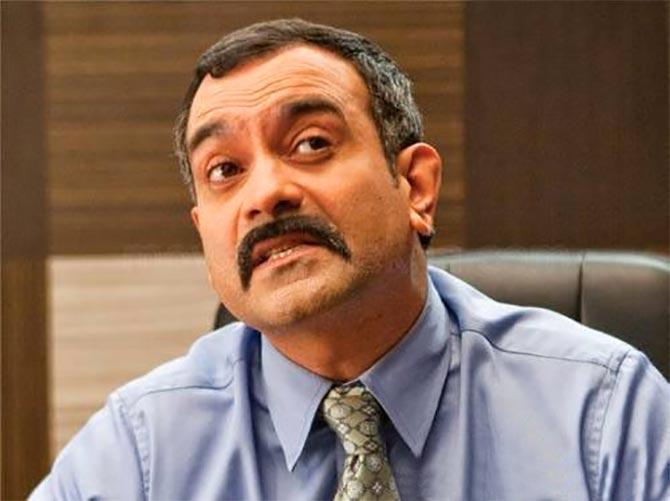 Image: Manish Chaudhry in Rocket Singh: Salesman of the Year
As the bully Sunil Puri in this Shimit Amin film, Chaudhry plays the boss to a bunch of starry-eyed sales recruits and constantly crushes their spirit by putting them down.


Ram Kapoor in Karthik Calling Karthik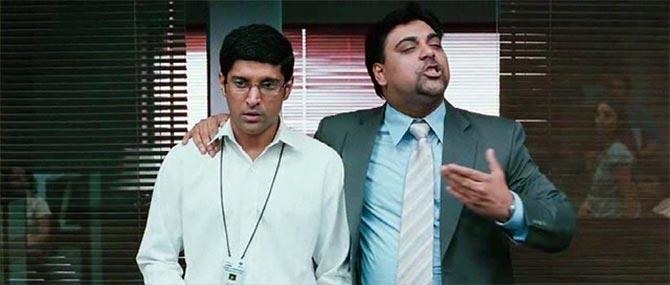 Image: Ram Kapoor with Farhan Akhtar in Karthik Calling Karthik
Ram Kapoor's Mr Kamath keeps the meek Karthik under his thumb and constantly nags him. Until the day the assertive Karthik emerges, and Mr Kamath falls in line.


Kay Kay Menon in Life In A… Metro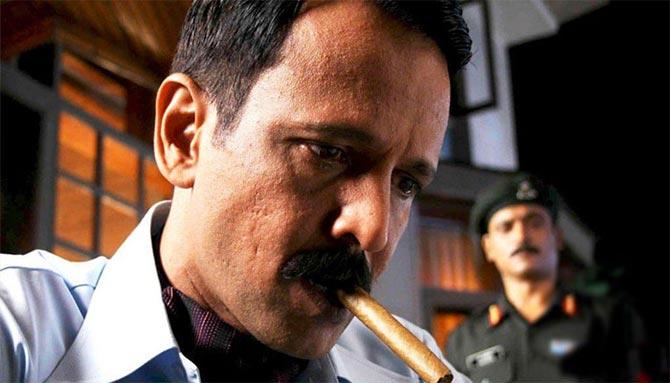 Image: Kay Kay Menon in Life in a... Metro
Kay Kay's class act in Anurag Basu's well-received multistarrer stood out in the film's many subplots.

As a cheating husband, an overbearing boyfriend and a mean boss, he creates a character that is very easy to despise.
Sanjay Dutt in Chal Mere Bhai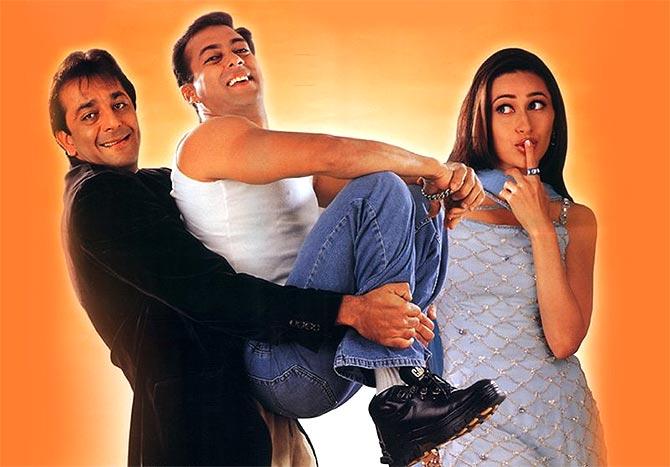 Image: Sanjay Dutt with Salman Khan and Karisma Kapoor in Chal Mere Bhai
Sanjay Dutt's workaholic business tycoon Vicky Oberoi in Chal Mere Bhai is not as horrible as he is unremarkable.

Predictably, he acts icy and arrogant with his subordinates, only to soften when he develops feelings for his secretary Sapna (played by Karisma Kapoor).

Aditya Pancholi in Yes Boss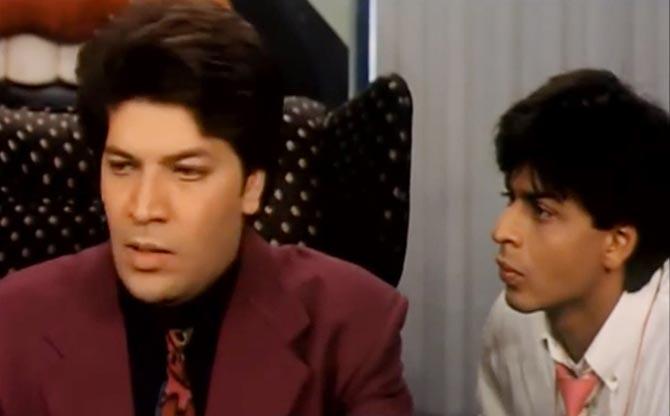 Image: Aditya Pancholi with Shah Rukh Khan in Yes Boss
Pancholi's philadering boss is stuff nightmares are made of.

His problems (managing many extramarital affairs) supercede everything else in the world.

His super-ambitious employee Rahul sportingly takes everything in his stride but it's all a bit unpalatable to watch.


Paresh Rawal in Andaz Apna Apna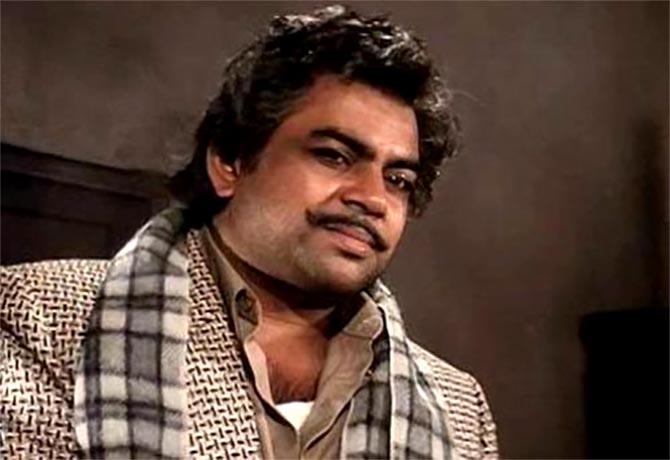 Image: Paresh Rawal in Andaz Apna Apna
Paresh Rawal's thug brother Shayam Prasad is arguably the most hilariously bumbling criminals on screen of all time, as he bosses over Bhalla (Shehzad Khan) and Robert (Viju Khote).
After a point, you can't help but sympathise with his as he flits from one problem to another.


Amrita Singh in Raju Ban Gaya Gentleman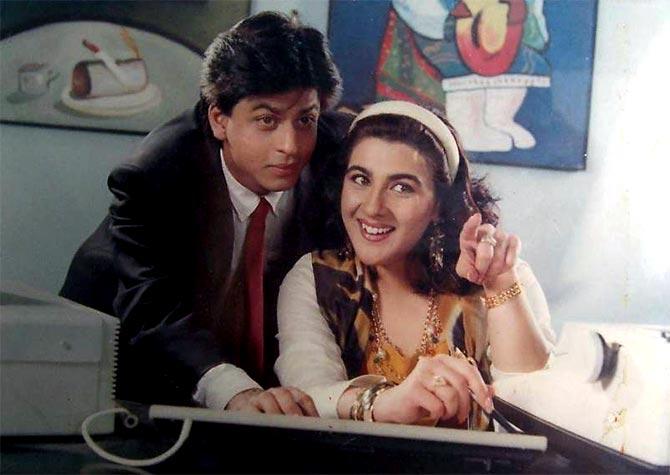 Image: Amrita Singh with Shah Rukh Khan in Raju Ban Gaya Gentleman
Singh's snooty rich girl act is offset by Juhi Chawla's simple girl portrayal in this 1992 Aziz Mirza film. She looks down upon everything that is not upmarket.