The latest Bollywood updates.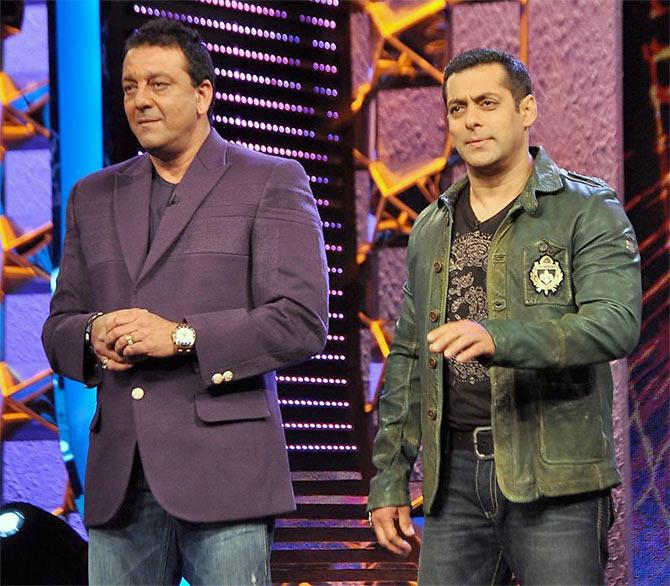 Salman Khan and his khandaan have always been a steady support to Sanjay Dutt and his family.
Now that the Munnabhai has been released from jail after his five-year sentence, Salman has planned a lavish party at his Panvel farmhouse for him.
Dutt, after reaching Mumbai and completing his pre-planned-day-long schedule, will head for Salman's Panvel farmhouse with his family, where the Dabangg actor has made sure to keep media and all kinds of intrusion at bay.
Salman hopes to spend quality time with Dutt before he leaves for Haryana for the next schedule of Sultan.
***
First look: Akshay Kumar in Rustom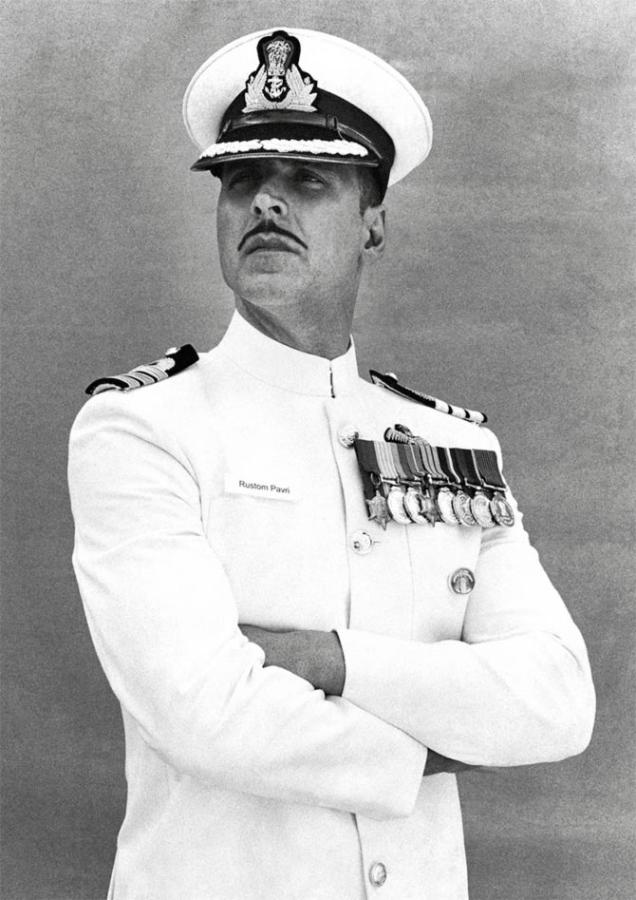 Akshay Kumar recently unveiled his look from his upcoming film Rustom.
The 48-year-old actor took to his Twitter handle and posted a picture of himself, above, and posted: 'Decorated officer. Devoted family man. Defending his honour. His name? RUSTOM. Know his story on 12 Aug #RustomFirstLook'
Directed by debutant Tinu Suresh Desai and written by Vipul K Rawal, the film also stars Ileana D'Cruz in a key role.
Rustom will hit the theatres on August 12.
***
Rana Daggubati shoots underwater for Ghazi
Rana Daggubati, who plays a Naval officer in the tri-lingual Ghazi which is India's first submarine-based war film, has been shooting non-stop ever since the movie went on the floors in January.
The period drama revolves around the mysterious disappearance of Pakistan's premiere ship, PNS Ghazi, near the eastern coast of India, en route to the Bay of Bengal, during the 1971 Indo-Pak war.
Rana, who is a certified diver, recently shot for an important underwater war sequence for the film.
Talking about the experience Rana says, "We began shooting on January 3. Two submarines have been created in a large pool in Hyderabad. I am currently on a 12-day break and will resume shooting from March 10 for a start-to-finish schedule. I am quite good at diving but the last time I did it was around four years ago. It was shot over three days and required me to be underwater from six in the morning to two in the night."
He adds, "It was taxing but I was committed to giving it my best. The fact that it's a first of its kind movie motivates me to keep working hard. Even for Baahubali, the entire team was quite kicked about shooting the action sequences over 120 days, a first for a movie."