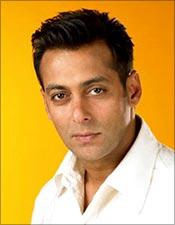 Bollywood star Salman Khan and three other actors did not appear before a court here in connection with the 1998 blackbuck poaching case in Rajasthan.

Salman's counsel Hastimal Saraswat said the actor could not appear before the court due to his pre-scheduled shooting plans.

"We moved an application in the court today seeking his exemption from appearing in the court on the ground that he was busy in shooting," Saraswat
said.
The Chief Judicial Magistrate's court had to read out the revised charges to Khan and co-accused Saif Ali Khan, Tabu, Sonali Bendre, Neelam and two others in connection with the hunting of protected blackbuck at Kankani village in Jodhpur during shooting of film
Hum aath Saath Hain
.
The court adjourned the hearing of the case till March 23.
Salman has been charged under Section 51 of the Wildlife Protection Act while others under Section 52 of the Act and Section 149 (unlawful assembly) of the IPC.