'Bigg Boss helped strengthen our relationship.'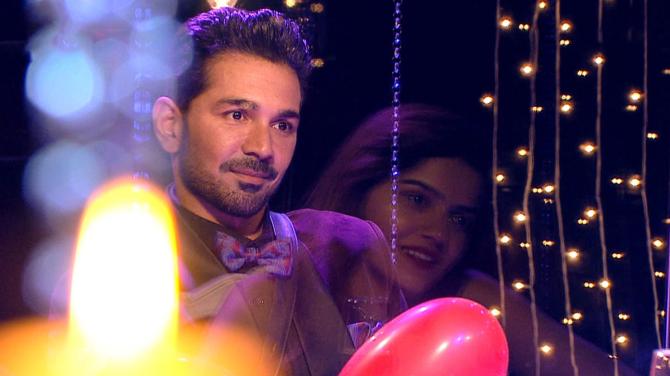 After four months inside Bigg Boss 14, Abhinav Shukla was evicted.
The television actor, who had entered the show with his wife Rubina Dilaik, made headlines after Rakhi Sawant claimed she had a crush on him.
But her infatuation took a wrong turn when she offended him and even called him a 'tharki (lascivious)'.
"There is a very thin line between entertainment and being an irritant for someone. What she did was not entertaining, and everyone told her that," Abhinav tells Rediff.com Senior Contributor Rajul Hegde.
Your elimination was quite shocking. What was even more shocking was that Jasmin Bhasin voted against you.
I don't know why Jasmin did it.
The eviction was decided by seven people (the Connections who had entered the house to support the housemates).
Out of them, three people (Vindu Dara Singh, Jasmin and Jaan Sanu) voted against me.
It was ironic that two people (Jasmin and Jaan), who were voted out by the public for contributing less to the show, got to decide the fate of a guy who was doing well. That is a little disheartening.
There has always been a shocking eviction -- audiences or housemates have voted out people -- so it's a game of successive elimination.
That's the format of this show, and you are prepared from day one.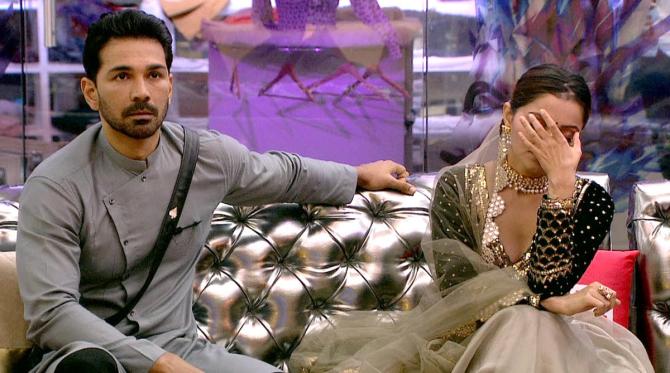 When Rubina revealed that the two of you were facing marital problems on national television, what was going on in your mind?
I think it was simple for us.
There was something in our hearts and we shared it with the public.
I hadn't discussed with my parents, so all I was sad about was that they would come to know through this show.
Do you think you could have played better if you hadn't gone inside the house with your wife?
Yes, if we had gone individually, it would have been slightly easier.
When people pick up fights with your loved ones, you feel bad and are forced to give a reaction.
When we went inside the house, I had told Rubi jokingly that you fight with me over petty things. Now in the house, you will witness fights and forget about ours. That's exactly what happened.
But as a couple, we have inspired people and have come out of the house stronger.
Bigg Boss helped strengthen our relationship.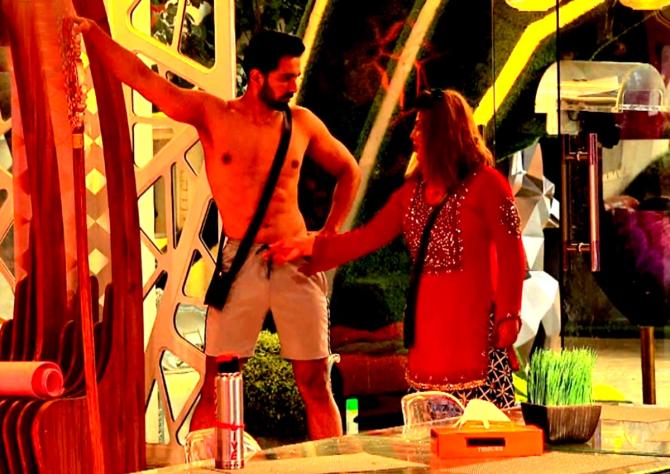 Rakhi Sawant went overboard and at times, you looked helpless.
You know there is a rule for entertainers, comedians and stand-up comedians that you must never cross a line.
There is a very thin line between entertainment and being an irritant for someone.
It's extremely important to maintain that boundary.
What she did was not entertaining, and everyone told her that.
I don't know if it makes any difference to her but I had to give it back when she crossed the line.
That entire episode was a low moment for me in Bigg Boss.
Do you think you will let go of those things and be friends with Rakhi outside the house?
I can forget whatever happened because these things happened inside the house when there was a lot of stress.
I don't want to drag those things out.
But I can't forgive.
There is no intention of not being friends with someone but there are a few people from this season, like Rahul Mahajan was the best thing that happened in the entire show.
He would talk sense.
Naina Singh, Sara Gurpal, Shardul Pandit and, of course, Hina Khan (who briefly entered the show as a Toofani Senior).
I will make an effort to be in touch with them.
The rest, I will be cordial with. There are no grudges.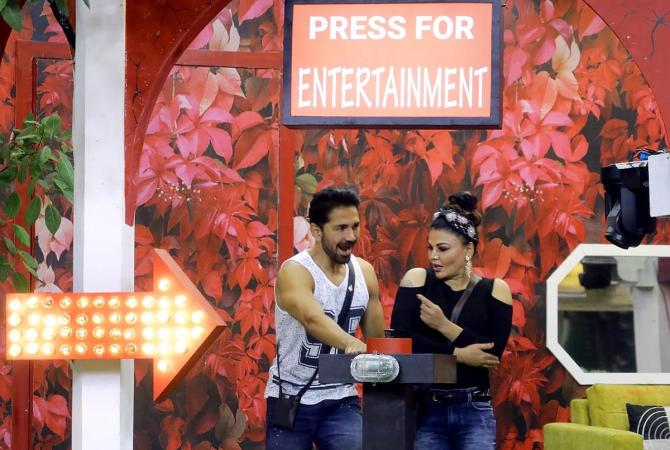 You came across as an intelligent and logical person in the house. Did that help you survive?
I was sure of one thing: I would be honest and be what I am in real life.
This show is about patience and how well you can handle humiliation.
You don't need to be intelligent or knowledgeable, it doesn't work.
It's all about how you put forth your opinions.
I have not applied my brains here, just used my common sense and survived in the house for 130 days.
I knew my intellectual side won't be appreciated here; this is not a platform for that.
The contestants would not appreciate that but the audience did. That's why I am bombarded with appreciation.
Do you feel Rubina and you were unnecessarily targeted during the Weekend Ka Vaar with Salman Khan?
I think he really loves us.
A person will go out of the way to explain and spend energy on those who have hope.
He expects a lot from us.
Rubina and I have set the standards high; we wouldn't indulge in small talk, use cuss words or bitch about someone.
If we did falter, it was okay to be pulled up.
I took it in my stride.
Khansaab is not a contestant; he is there to give us feedback regarding the show.
There was no point arguing with him. Just listen to him and work on yourself.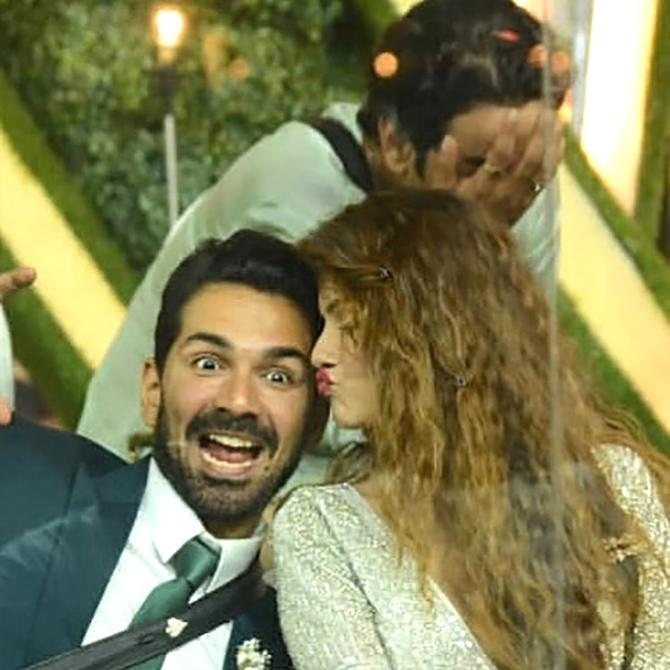 What do you have to say about the time when Devoleen Bhattacharjee went berserk over Arshi?
Initially, I found her behaviour strange, as she would get angry even when the fight was diffused.
But when Rahul Mahajan came inside and chatted with her, he gave us the insight that she has some sort of history, her background was a little upsetting.
That is when we could join the dots and understand why she reacted like that.
I find her way too emotional.
I think it's a defence mechanism to cope up with the stress.
Rubina and you didn't get along well with Rahul Vaidya.
Rahul is the opposite of me.
When you speak to a woman, you have to be respectful but he doesn't care about it.
That was the main problem between us because he would disrespect my wife a lot.
And because it's a show, he knows these guys will not retaliate, will not abuse or get aggressive. He took advantage of that.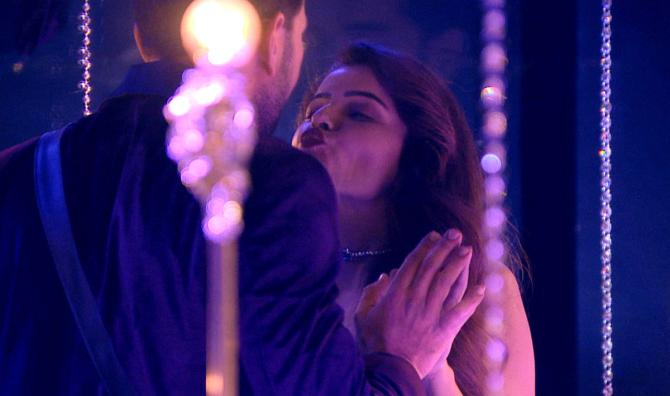 Do you think Rubina will win Bigg Boss 14?
Absolutely! I want her to win and get the trophy home.
After coming out of the house, whatever little I have interacted with the public and with industry people, I see that everybody is loving her. And it's not just in India but people from all over the world.
She deserves the trophy.
Recently, you proposed a second wedding to Rubina inside the house.
Ruby wants to get married again, and I said, okay, we can do it in a different style.
She wants it like how it happens in Hollywood!
So I joked that we will not spend as much this time around (smiles)