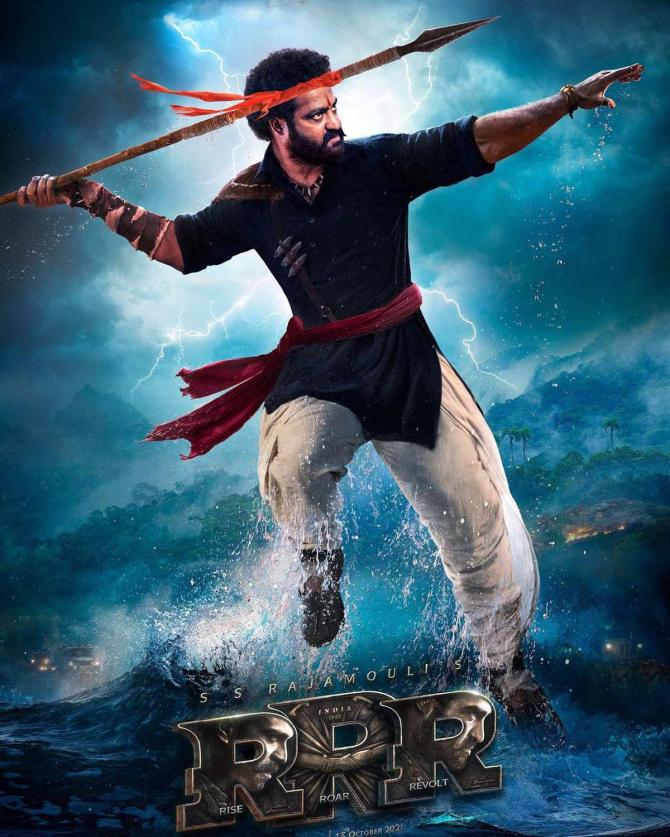 These are not the best of times for movie-makers who are reeling under the impact of the pandemic. No one feels the pinch harder in the Indian entertainment business than Baahubali Director S S Rajamouli.
His RRR -- a lavish period drama featuring Telugu superstars Ram Charan Teja and NTR Jr along with Bollywood superstars Ajay Devgan and Alia Bhatt -- has faced persistent rough weather due to the pandemic.
The film's release date has been postponed repeatedly.
Now, the most recent release date of October 13 stands annulled.
An actor from the project tells Subhash K Jha, "It's not only the escalation in COVID cases and the casualties. Now, one of the film's leading men (NTR Jr) has tested positive. Before that, Ram Charan had tested positive. Alia, who is yet to start shooting with Rajamouli, had also been tested positive for COVID."
Where does that leave RRR?
"Not in a very happy place," the actor informs. "There is still a lot of shooting remaining. Even if the COVID crisis improves by October, there is no way Raja sir can complete and release the film then."
The source hazards a guess about the possible release date of RRR: "Not before January 2022, and that is a conservative estimate. The delay can be much more."
All we can say to that is, all good things take their own sweet time.