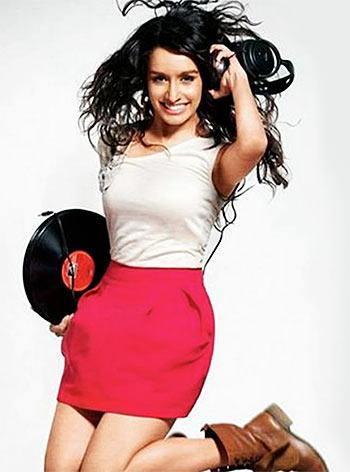 Which one are *you* looking forward to?
The fourth installment of the Raaz series released recently, but unfortunately, did not see the same success as the previous movies.
But whatever its box office fate may have been, there are quite a few sequels coming up.
Here's taking a look.
Rock On!! 2
Box office collection: Rock On!!: Rs 25 crore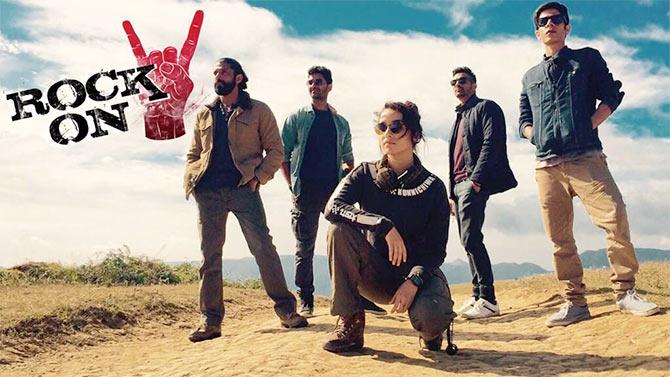 IMAGE: Farhan Akhtar, Purab Kohli, Shraddha Kapoor, Arjun Rampal and Sashank Arora in Rock On!! 2
Rock On!! was a decent success when it released in 2008, and is actually the only rock band musical to have done such kind of business in India.
The film's sequel is arriving with Farhan Akhtar, Arjun Rampal and Purab Kohli reprising their part, and Shraddha Kapoor adding to the mix.
Over the years, Rock On!! and its songs have managed to earn a cult status. One expects nothing less from the sequel.
Read the Rock On!! review here
Force 2
Box office collection: Force: Rs 28 crore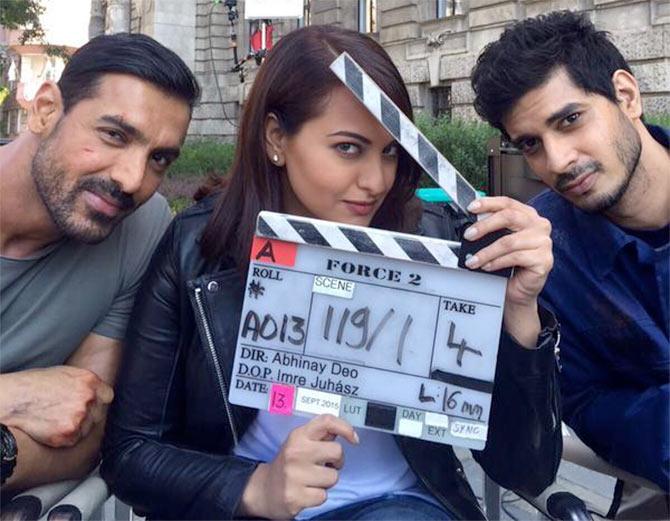 IMAGE: Cast of Force 2 John Abraham, Sonakshi Sinha, Tahir Raj Bhasin. Photograph: Force 2/Twitter
Force was a modest success. The John Abraham and Genelia D'Souza starrer boasted of some never-seen-before action.
John and his new leading lady Sonakshi Sinha have kicked butt in Rocky Handsome and Akira respectively. They may take the action in Force 2 to the next level.
Tum Bin 2
Box office collection: Tum Bin: Rs 5 crore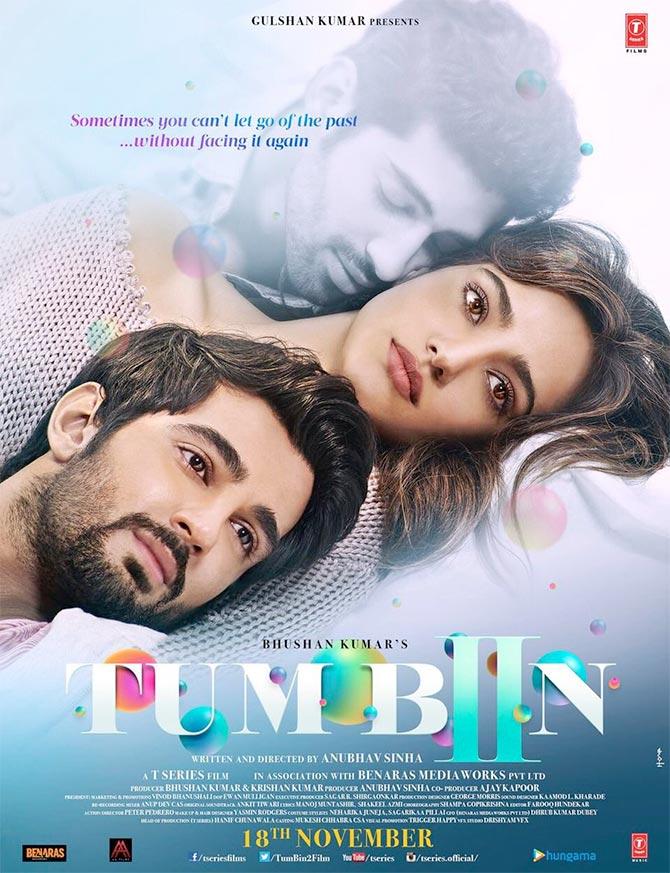 IMAGE: Neha Sharma, Aditya Seal and Ashim Gulati in the poster of Tum Bin 2.
A sweet little musical, this Anubhav Sinha directorial took on Amitabh Bachchan's Aks at the box office and succeeded when it released in 2001.
The second film in the franchise is also being made by Anubhav, and one expects a similar saccharine quotient in it. The film stars Neha Sharma, Aditya Seal and Ashim Gulati.
Kahaani 2
Box office collection: Kahaani: Rs 59 crore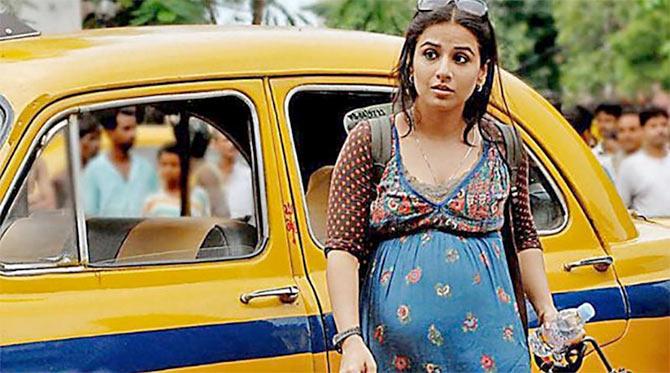 IMAGE: Vidya Balan in Kahaani.
There are hardly any films that open with Rs 3 crore collections and go on to enjoy a lifetime count of nearly Rs 60 crore. Vidya Balan's Kahaani is one such film, thanks to its compelling story.
Sujoy Ghosh is now directing making the film's sequel with Vidya again, and one expects yet another nail-biting suspense thriller in the offering.
Commando 2
Box office collection: Commando: Rs 21 crore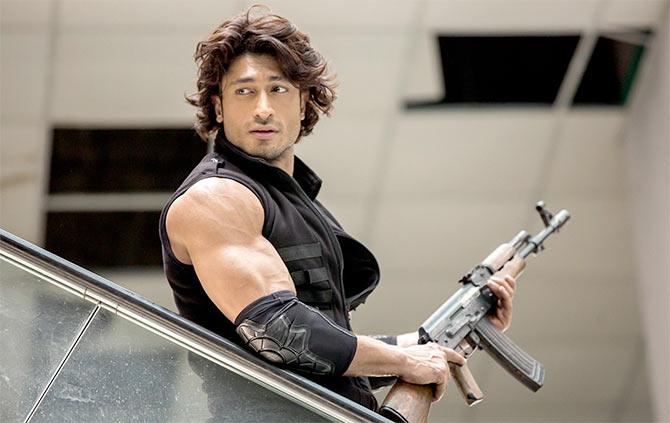 IMAGE: Vidyut Jamwal on the sets of Commando 2. Photograph: Vidyut Jamwal/Twitter
A new action hero was born when Vidyut Jamwal starred in Commando. His muscles and action moves was a big hit with the younger generation.
Vidyut hasn't done many films since then, and the sequel arrives with good timing. This time, Vidyut has two leading ladies: Adah Sharma and Esha Gupta.
Commando 2 is the first release of 2017.
Jolly LLB 2
Box office collection: Jolly LLB: Rs 32 crore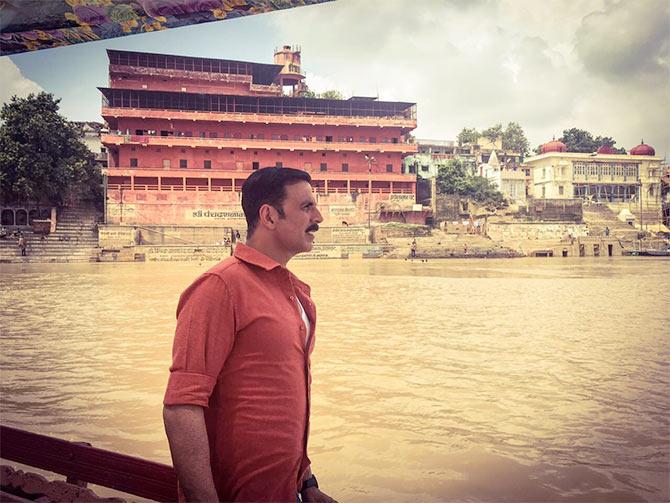 IMAGE: Akshay Kumar on the sets of Jolly LLB 2. Photograph: Akshay Kumar/Twitter
Starring Arshad Warsi, Jolly LLB was a surprise hit of 2013. It has since grown in a big way, and the sequel has caught the attention of Akshay Kumar.
Akki has already completed shooting a substantial portion.
Subhash Kapoor returns as director in the sequel as well.
Read the Jolly LLB review here
Badrinath Ki Dulhaniya
Box office collection: Humpty Sharma Ki Dulhaniya: Rs 78 crore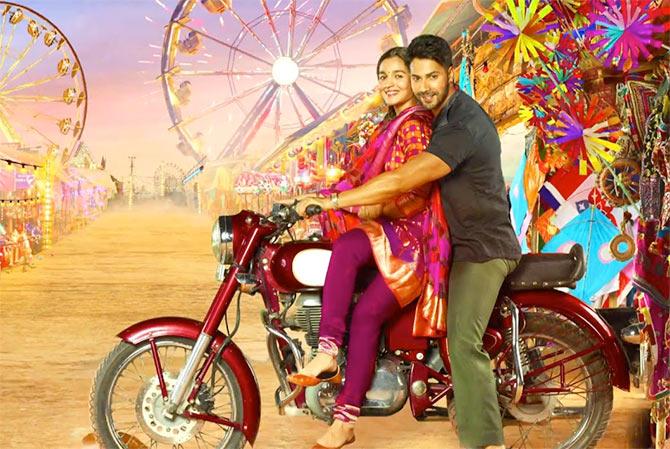 IMAGE: Alia Bhatt and Varun Dhawan in Badrinath Ki Dulhaniya
After introducing Humpty Sharma to the audience, Karan Johar will now tell the tales of Badrinath.
The team is the same: Varun Dhawan and Alia Bhatt pair up with director Shashank Khaitan.
The musical will release in March 2017.
Read the Humpty Sharma Ki Dulhania review here
Baahubali: The Conclusion
Box office collection: Baahubali: The Beginning: Rs 117 crore (Hindi version)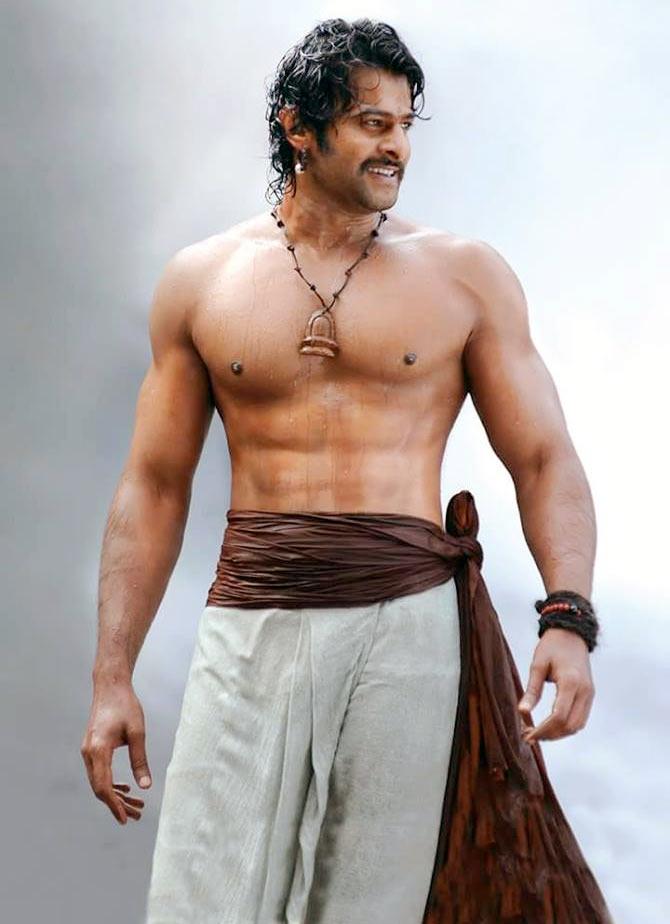 IMAGE: Prabhas in Baahubali: The Beginning.
One of the most awaited sequels of 2017, Baahubali: The Conclusion will finally answer the question on everyone's lips after they watched the first part: 'Why did Katappa kill Baahubali?'
A magnum opus by SS Rajamouli, the film's first part did huge business in Hindi, despite being a dubbed version of the original Telugu film.
Read the Baahubali review here
Golmaal Again
Box office collection: Golmaal: Rs 32 crore. Golmaal Returns: Rs 52 crore. Golmaal 3: Rs 106 crore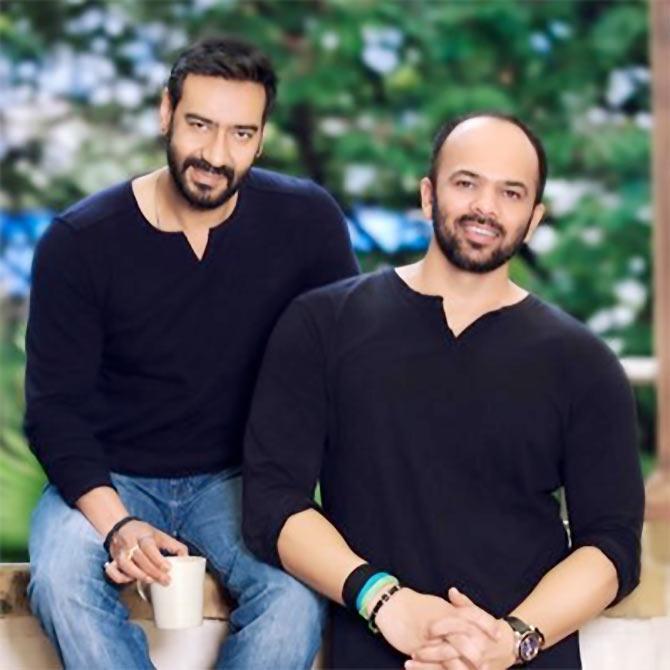 IMAGE: Ajay Devgn and Rohit Shetty. Photograph: Golmaal Again/Twitter
It has been a long wait for the audiences to see fourth in the series of the biggest comedy franchise: Golmaal.
Each of the three earlier films have been hits and director Rohit Shetty is brings back the team of Ajay Devgn, Arshad Warsi and Tusshar Kapoor in Golmaal Again.
Robot 2.0
Box office collection: Robot: Rs 20 crore (Hindi version)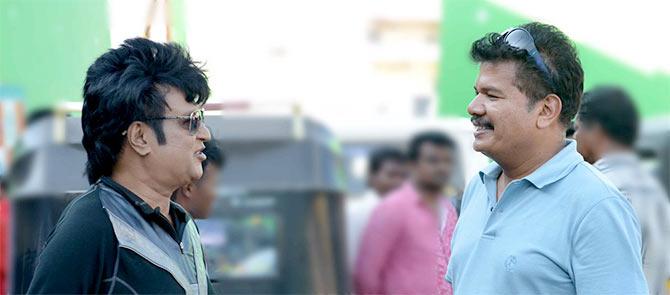 IMAGE: Rajinikanth and Shankar. Photograph: Enthiran 2.0 Movie/Twitter
It's the biggest film of 2017 when it comes to sheer star power. Robot 2.0 has Rajinikanth and Akshay Kumar coming together for the first time ever.
Director Shankar has an eye for grand visuals and high action drama. Add some good music, and this venture will be a multi-crore, big screen experience.
Aankhen 2
Box office collection: Aankhen: Rs 18 crore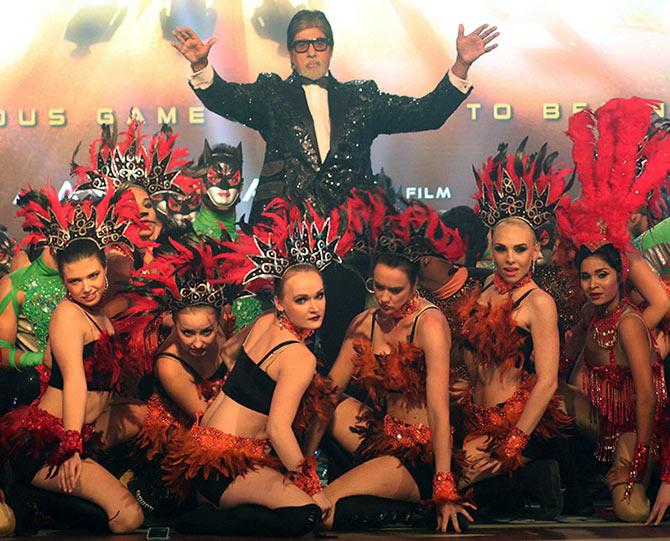 IMAGE: Amitabh Bachchan at the launch of Aankhen 2. Photograph: Pradeep Bandekar
When released way back in 2002, Amitabh Bachchan led Aankhen to success.
Vipul Shah made his debut as a director with this heist thriller, which had an interesting concept of three blind men -- Akshay Kumar, Arjun Rampal and Paresh Rawal -- coming together with the Big B and Sushmita Sen to loot a bank.
Now that Anees Bazmee is helming the film's sequel, the stakes have indeed gone higher.
Amitabh Bachchan and Arjun Rampal stay on in the cast but Akshay makes way for Anil Kapoor and Arshad Warsi.