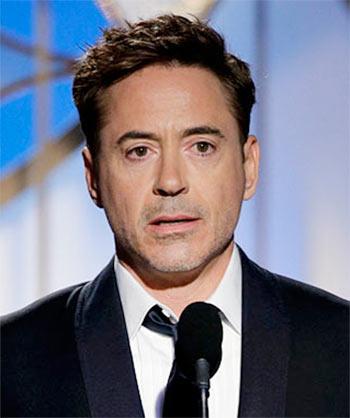 Robert Downey Jr has broken his silence over his most recent interview walk out he just wish he would have left sooner.
The Iron Man star said that just because he was speaking about a film meant that he had to be grilled about his own past, Contactmusic.com reported.
The 50-year-old actor said that what he has to do in the future is to give himself permission to say, "That is more than likely a syphilitic parasite, and I need to distance myself from this clown.

"Otherwise, I'm probably going to put hands on somebody, and then there's a real story".
The Avengers: Age of Ultron star stormed out from an interview with Channel 4's Krishnan Guru-Murthy last week over personal questions.

Photograph: Paul Drinkwater/Getty Images

ALSO READ: Robert Downey Jr didn't need to act like a jerk