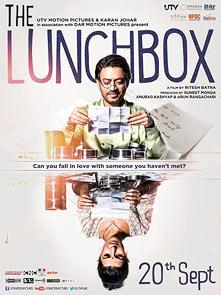 Soon after The Good Road was declared India's entry for Oscars, there was an uproar in the Hindi film industry, as quite a few filmmakers and actors called Ritesh Batra's The Lunchbox a better choice.

Batra was among those who got upset with the decision, and made statements like "It's heartbreaking' and 'This was our shot at getting the Oscar to India.'

The Film Federation of India (FFI) has now written a letter to Batra, asking him to apologise for his statements.

The letter was written by Suparn Sen, the secretary of the FFI. Here are some excerpts:

'India takes great umbrage at the way you have gone about demeaning a film when an eminent jury has selected it as India's entry. You might not agree with the selection, that's your prerogative. but to continuously and recklessly make comments and innuendos about it is really not done.

'How can Sony Classics assure you of any such thing? Are you suggesting that the Oscars is rigged? We are taking this up separately with the Academy...we are lead to believe that you have a letter from Sony Classics which is the reason for your confidence...can you share it with us?

'But what you have recently posted in your Facebook account about 'there being a corruption' in the process is a serious allegation. Are you aware that The Good Road is produced by NFDC, a Govt of India undertaking! Are you then suggesting that the I&B Ministry i.e. The Government of India has made a successfull attempt in bribing the jurors? Very serious allegations indeed...we are taking up this matter with the I&B Ministry.'
Batra, in turn, has issued a public statement and apologised. We reproduce it here:

'I just received your letter. Many industry stalwarts have made comments similar to mine but you sent the letter to me, a debutant filmmaker, but I am honoured and proud to speak for my film and team. If an apology is what you demand, you have it. Both you and the jury have my wholehearted apology.

'There was no intent to hurt anyone, but rather to participate in the vigorous debate that this decision ignited in the public domain.

'I sincerely hope that the annual reactions to our Academy selections from the national press, and this year from even the international press, prompt a new policy for the selection. Sir, please use your good offices to give us a transparent, objective process with a public and not a secret jury. It is a direct and humble request, not a criticism.

I have moved on from this debate to focus on more productive pursuits and I would encourage everyone to do the same. With much respect for your tough job.