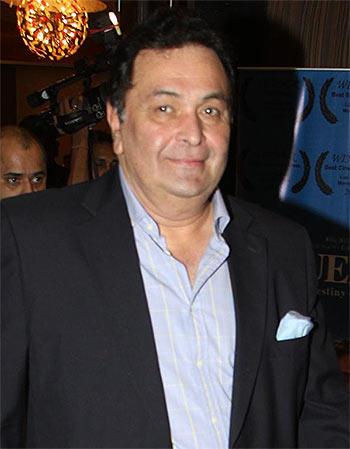 Rishi Kapoor will have three back-to-back releases in the first quarter of 2016.
In Divya Khosla's Sanam Re and Shakun Batra's Kapoor & Sons, Kapoor will be seen playing characters who are 25 years older than his real age.
But in his first release of 2016, director Jayant Gilatkar's Chalk n Duster, Rishi will play himself onscreen.
He will be seen hosting a quiz show in the film's climax.
Rishi sportingly stepped in for the cameo on his old friend Shabana Azmi's request. Shabana and Rishi were paired together in a film called Rahi Badal Gaye.
Says Rishi, "Apart from being my co-star, Shabana and Javedsaab (Shabana's husband Javed Akhtar who has written the lyrics for Chalk n Duster) have been friends for years."
"I normally shy away from guest appearances but I agreed because of them. I don't know how my appearance has shaped up. I was told it would form the film's climax."
The Agneepath villain enjoyed the role so much that we hear he is considering an offer to play a gameshow host on television.