'In the house, everybody wants to play a game so they might get offended in a matter of seconds.'
Bahu Humari Rajni Kant and Hum fame actress Ridhima Pandit is among the most popular contestants on Bigg Boss OTT.
Before entering the reality show, Ridhima told Rediff.com Senior Contributor Rajul Hegde, "I hope that I progress from OTT to Salman Khan's Bigg Boss."
Every year your name would make the rounds for Bigg Boss.
Yes, the show has been offered to me time and again from 2016.
But for actors, there are times where your timetable doesn't match, and the assignments need your focus, so you cannot be gone for long.
I am glad that this year, everything fell into place.
I have been a loyal fan of Bigg Boss.
I used to say that his is a voyeuristic show, fun to watch ,but to be part of it is a different ball game altogether.
It's not easy to uphold your dignified behaviour in all situations.
I am glad it didn't work out last year. My mother was unwell, and I didn't want to leave her. I lost my mother last April.
Due to the pandemic, there wasn't much work happening this year.
I am doing this show for visibility.
I thought this was a better way to get back to work.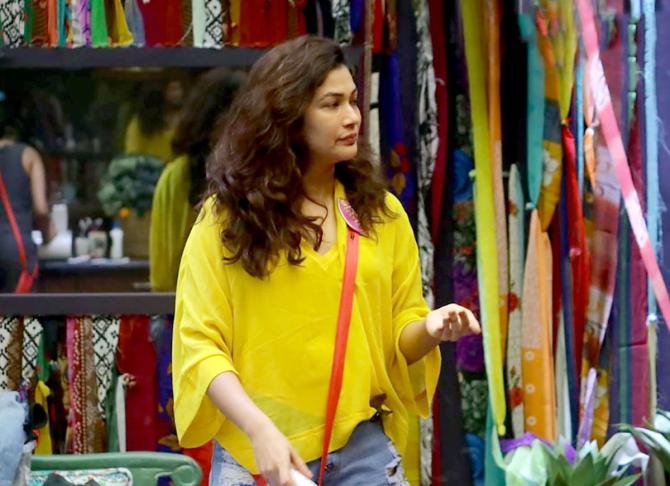 Your favourite Bigg Boss contestants in past seasons?
Quite a few, like Gauahar (Khan) for her self-confidence, Rubina (Dilaik) for her straightforwardness and Karshima Tanna for her goofiness.
But Shweta Tiwari has been my all-time favourite contestant because her resilience was of another level -- the way she was bullied and the way she had handled it!
How is your temper?
It's short, but not like a soda bottle. I may have a trigger point and I am sure everyone will discover each other's trigger point after a certain period.
My friends know that if I am angry, I say things that are on my mind. If I am wrong, I'll quickly say 'sorry' also.
But in the house, everybody wants to play a game so they might get offended in a matter of seconds. So I need to control that.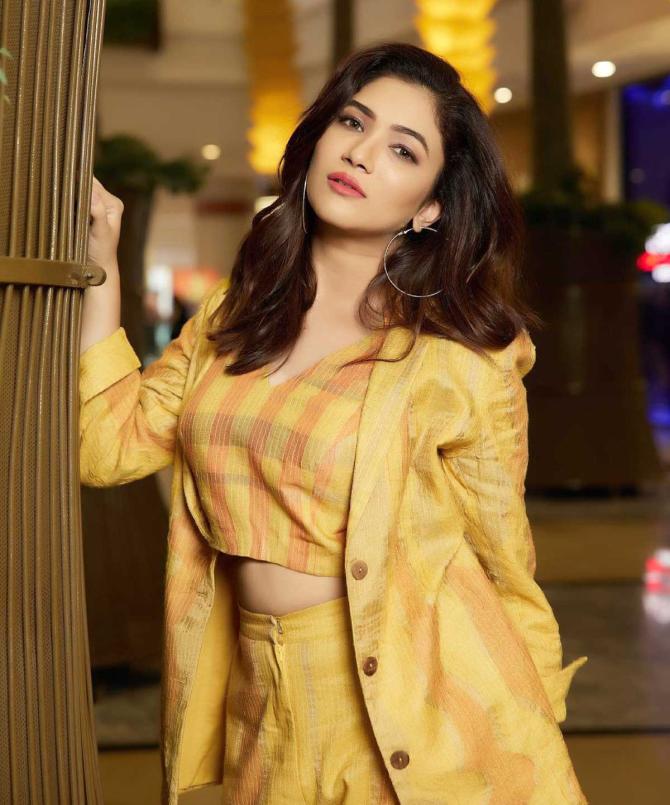 What are your weak points?
I am vulnerable, sensitive and emotional.
I trust people easily so I get fooled all the time.
I hate bullying.
If someone tries to go after my life, I am not going to spare that person and if I see it happening with someone else too.
My strengths are that I make friends easily and I adapt quickly.
Do you like doing household chores?
Who likes doing household chores?
I am an OCD person, and can't live in unhygienic surroundings.
Given an option, I would like to cook but for 15 people, I don't know how I will manage.
What are you going to miss the most in the house?
My freedom, family, coffee, phone and pizza. Even in jail, they give inmates newspapers to read, and at times they are given access to television, but here, we have nothing.
I know there is going to be limited food and you have to earn your coffee also. I can't live without coffee.
I don't know what I will do.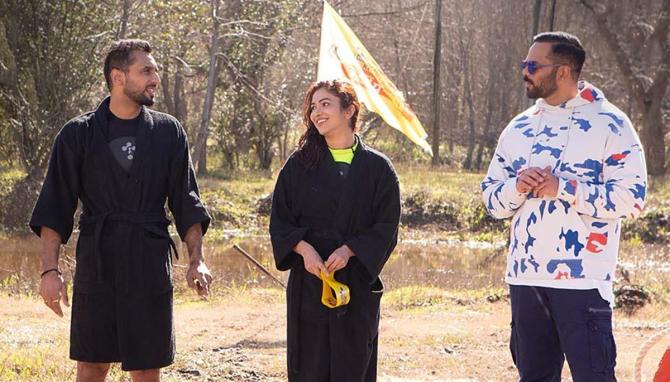 Do you think it will be easier for you to do the physical tasks as you have been part of Khatron Ke Khiladi?
Tasks are different in every season, so it depends on my endurance level.
People are saying that since I have done Khatron Ke Khiladi, there is nothing to worry about.
But this has a lot to do with mental and physical strength unlike Khatron Ke Khiladi, which was more physical.
The torture was only for a couple of hours in a day there, whereas here, it's 24 hours of torture in a day (laughs).
Bigg Boss has become a platform for celebrities to show off their fashion sense.
I have a stylist figuring out things for me.
I am not a stylish person at all.
My fashion sense is next to nothing.
I am always in a kurti and jeans, and in my night dress at home.
My sister has strictly warned me that in the past season, the girls have taken the glamour quotient really high and I have to maintain it.
She has warned me not to look messy or clumsy like how I am at home.
I have liked Hina (Khan) and Jasmin's (Bhasin) style in the last few seasons.
So there is a lot of pressure, but my stylist is taking care of it.
You will see me wearing frilly gowns while doing household chores.
I am taking 20 outfits which are over the top.
Hopefully, I will look glamorous.
Karan Johar is hosting the OTT version of Bigg Boss.
Karan is amazing and I am super excited to have him as a host.
I have been a fan of his films and his chat show (Koffee with Karan), so I am looking forward to it.
Honestly, I hope that I progress from OTT to Salman Khan's Bigg Boss.