It was an emotional night at the Grammys.
While Harry Styles got emotional when he took home the Album Of The Year award, Adele could not hold back her tears even though her boyfriend Rich Paul had told her not to cry if she won.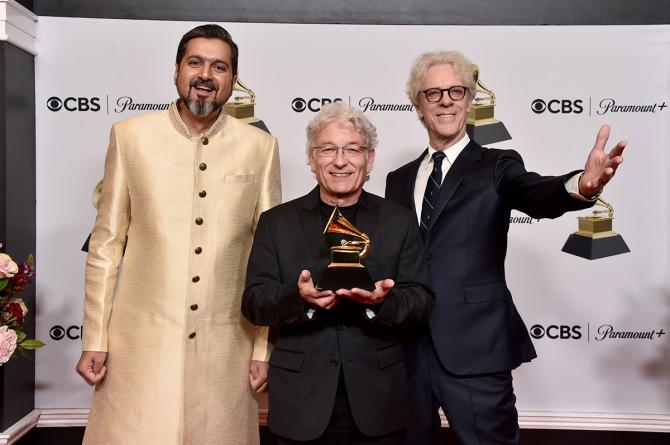 India did see a win at the Grammys.
Ricky Kej won his third Grammy for Divine Tides in the Best Immersive Audio Album category. He had collaborated with rock legend Stewart Copeland, right, on this album, which had won last year as well.
In 2015, Kej won for The Winds of Samsara.
'Just won my 3rd Grammy Award. Extremely grateful, am speechless! I dedicate this Award to India,' he tweeted.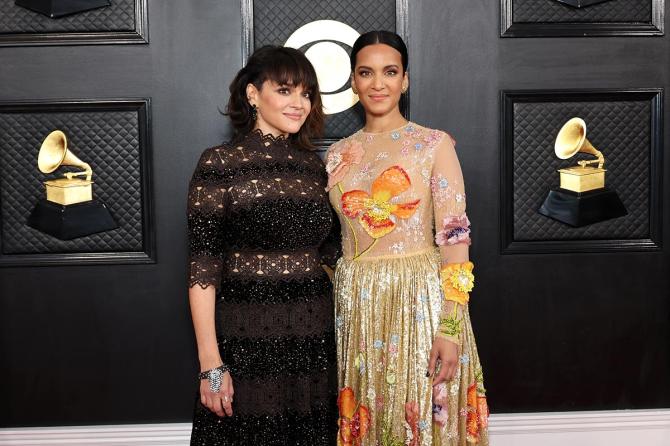 Sisters Norah Jones and Anoushka Shankar were both nominated, but unfortunately, did not win.
Norah was nominated for the song, I Dream Of Christmas in the Best Traditional Pop Vocal Album category while Anoushka was nominated for Between Us in the Best Global Music Album category and Udhero Na in the Best Global Music Performance category.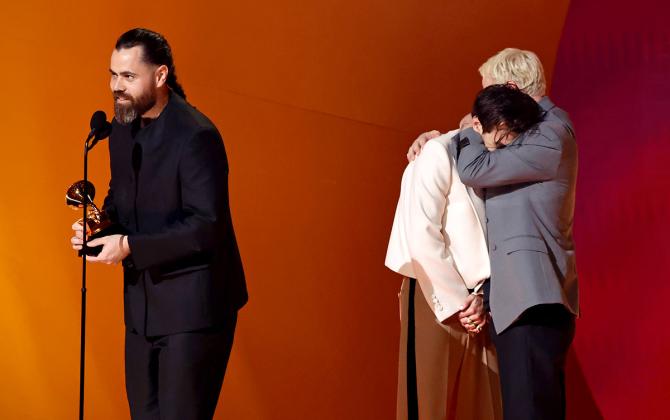 Tyler Johnson takes the mike while Harry Styles processes their big win -- Album Of The Year award for Harry's House -- with some help from Kid Harpoon.
"I think -- like on nights like tonight -- it's obviously so important for us to remember that there is no such thing as best in music... This doesn't happen to people like me very often and this is so, so nice," Styles said in his speech.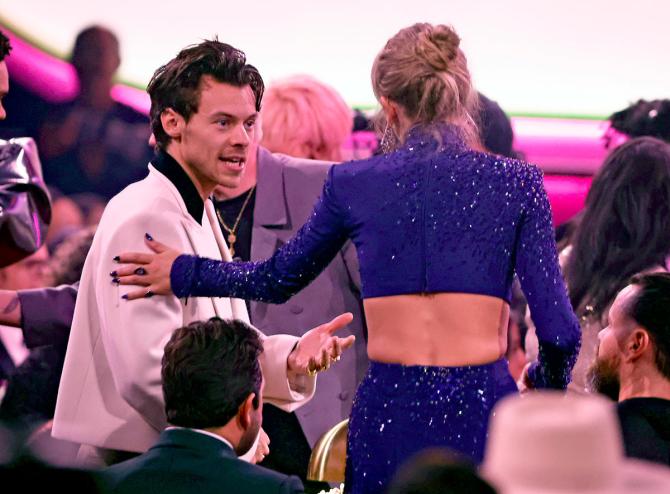 What caught everyone's attention was when Harry's ex Taylor Swift came over to hug him and chat during the ceremony.
She even danced during his performance and applauded when he won.
The couple dated for a few months in 2012.
Interestingly, they were competing in the Song of the Year category (Taylor's All Too Well and Harry's As It Was) but both lost out to Bonnie Raitt's Just Like That.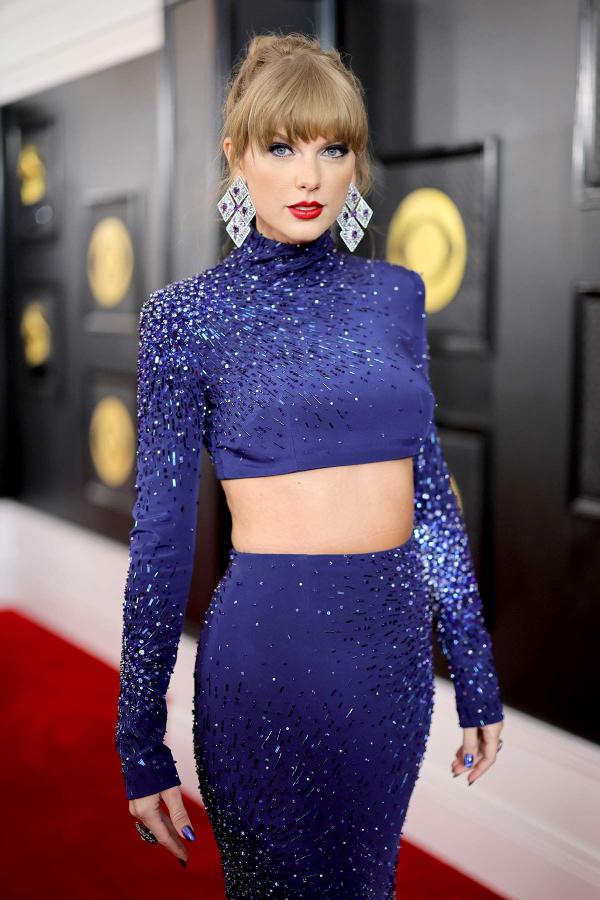 The Gorgeous singer sure knows how to make a winning moment everyone even when she doesn't win an award!
Adele, looking pretty in a maroon velvet gown from Louis Vuitton, got emotional as she accepted her award for Best Pop Solo Performance, Easy On Me.
"Oh god Rich, he said, 'don't cry, if you win anything tonight don't cry,' and here I am crying," she said, trying to hold back her tears, even as boyfriend Rich Paul looked on from the audience.
The 34-year-old singer dedicated the award to son Agnelo, saying, "This is for my son and I wrote this first verse in the shower when I was choosing to change my son's life."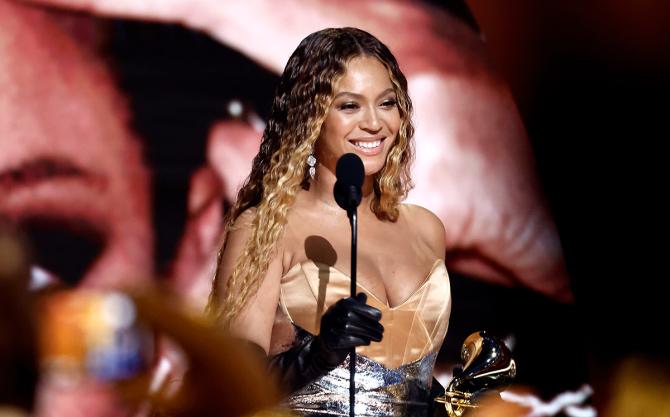 Beyonce is still making history!
With her Renaissance album winning the Best Dance/Electronic Music Album,mshe won her record-breaking 32nd Grammy, overtaking conductor George Solti, whose record of 31 Grammys had stood for more than 20 years.
Her other awards include the song Break My Soul in the Best Dance/Electronic Recording category, Plastic Off The Sofa in the Best Traditional R&B Performance category and Cuff It in the Best R&B Song category.
"I'm trying not to be too emotional," she said.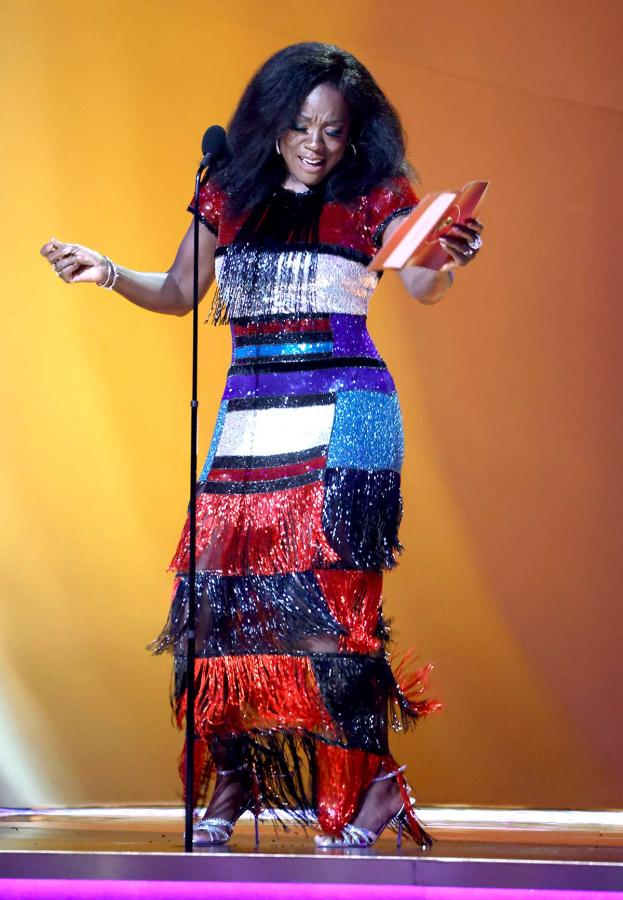 Viola Davis couldn't contain her happiness as she became the third black woman in history to achieve EGOT (Emmy, Grammy, Oscar, Tony) status.
Viola won for her audiobook, Finding Me.
"I wrote this book to honour the six-year-old Viola, to honour her, to honour her life, her joy, her trauma, her everything. And it has been such a journey. I just EGOT!" she gushed.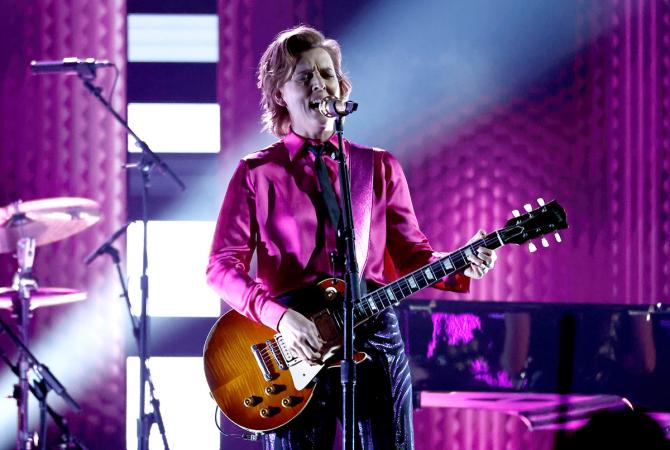 Brandi Carlile was among the big winners of the night with three wins including Best Rock Performance and Best Rock Song for Broken Horses, and Best Americana Album for In These Silent Days.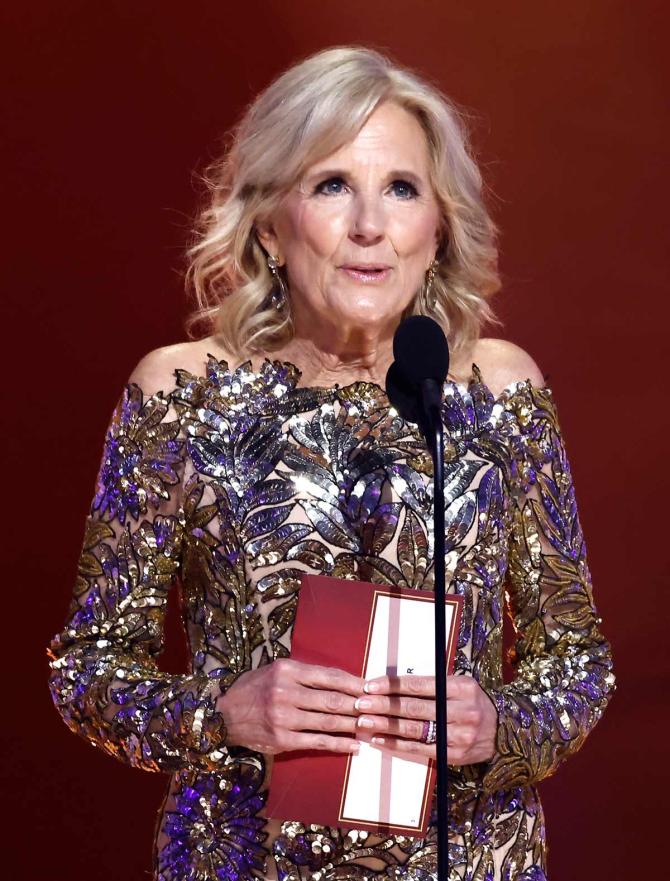 Looking elegant in an Oscar de la Renta gown, First Lady Jill Biden presented two Grammys.
While Song Of The Year went to Bonnie Raitt, she also gave away an award in a new category, Best Song For Social Change. The award went to Iranian singer Shervin Hajipour, whose song Baraye is called the voice of the Mahsa Amini protests.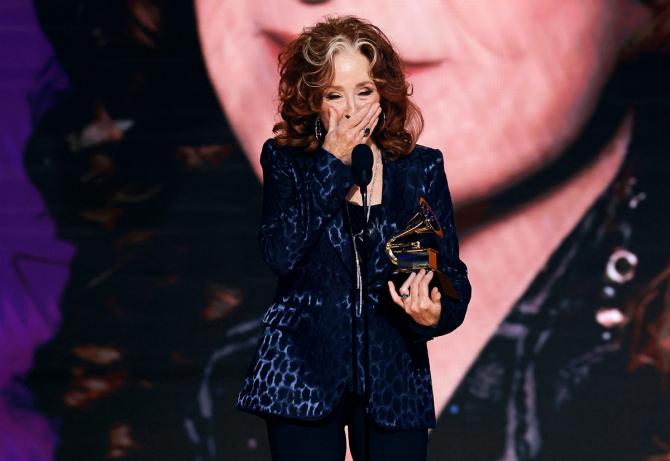 Bonnie Raitt didn't expect her Song Of The Year award.
'I'm so surprised. I don't know what to say. This is just an unreal moment,' the 73-year-old singer said, and explained that the song was inspired by musician John Prine, who succumbed to coronavirus in 2020.
She also won the Best American Roots Song for Just Like That and the Best Americana Performance for Made Up Mind.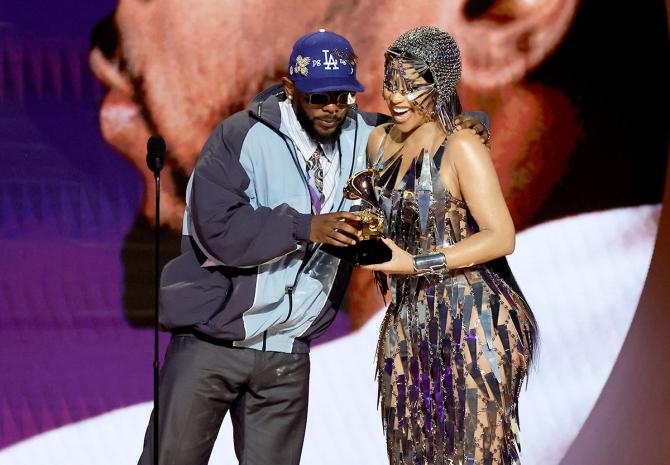 Kendrick Lamar won the Best Rap Album for Mr Morale & The Big Steppers, and Best Rap Song and Best Rap Performance for The Heart Part Five.
He's seen here with Cardi B, who gave him the award.