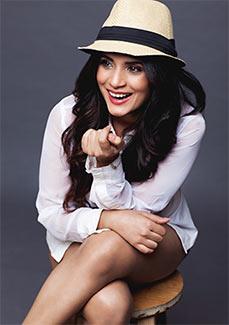 Gangs Of Wasseypur actress Richa Chadha has been selected to play the title role in Pooja Bhatt's new film Cabaret.
Bhatt has been searching for a strong, sexy actress for the past two years, and nearly zeroed in on a newcomer. But no, she has opted for Richa.
"It was a close call," Pooja says. "I was contemplating a newcomer for the part, and nearly went for it. But then I realised it was too much to expect a newcomer to deliver what the character required."
Not only is the girl in the title role required to perform the traditional cabaret, she must also be a topnotch dramatic actress.
"It's a very difficult role," Pooja says. "Richa's face kept returning to my mind. When I mentioned her for the role, some people told me she was too desi, to much of a Delhi girl. But I feel the sensuous side of Richa is ready to be tapped. So I asked her to meet me."
Richa drove down from the airport to Pooja's residence at midnight on Tuesday, straight from the Los Cabos Film Festival in Mexico.
"I told her I want her to do Cabaret. Richa knows she will have to work very hard to get a cabaret dancer's body-language right," Pooja says.
Pooja has asked her brother Rahul Bhatt to train Richa. "Rahul is a fitness trainer. He will put Richa under a strict regime and make her slog to look the part."
Gulshan Devaiah will co-star in the film, and it will be directed by veteran ad-maker Kaustav Narayan Niyogi.
"I've been asking Kaustav to direct a film for years. He's finally doing it. I can see the crackling chemistry between Richa and Gulshan," Pooja gushes.
Gulshan and Richa starred in Sanjay Leela Bhansali's Goliyon Ki Raas Leela Ram Leela though they did not have many scenes together.
Pooja has also cast old friends Deepak Tijori and Mukul Dev.