Get your lowdown on what's going on in the world of Bollywood, right here with Subhash K Jha!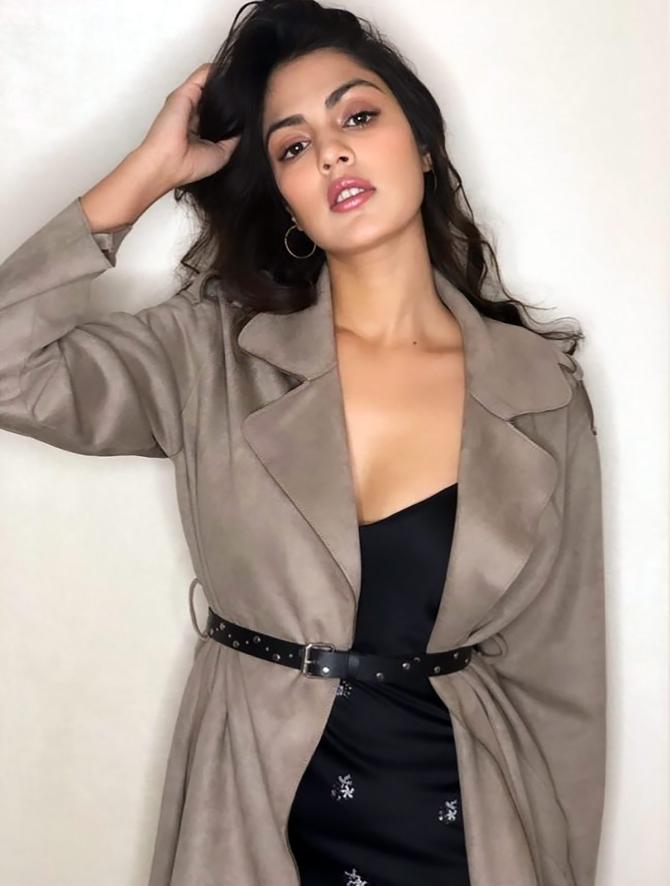 After Rhea Chakraborty's heartbreaking television interview, more and more film folk are standing up for her.
After Taapsee Pannu and Swara Bhasker, it was Vidya Balan's turn to speak up for her.
Several other female actors have also decided to speak up against Rhea's media lynching.
"What are they afraid of? Arnab Goswami or Kangana Ranaut?" ask Ram Gopal Varma, who feels the media witch-hunt is the stuff horror films are made of.
"I am not scared of anyone. But right now, the mood of the nation is to get justice for Sushant's death," says a prominent young actress.
"Unfortunately, Rhea is the fall girl. Any sign of support for her instantly brands you anti-national and pro-nepotism. But it's time some of us spoke up. Today, Rhea. Tomorrow, someone else. Maybe me. This kind of media trial is not cool."
***
Who will play Sita to Prabhas' Lord Rama?
With Tanhaji: The Unsung Warrior Director Om Raut announcing his new film Adipurush -- a take on the Ramayan, with Prabhas as Ram and Saif Ali Khan as Ravan -- speculation has been rife as to who will play Sita.
Southern Web sites have already picked their Sita: The lovely Keerti Suresh, who won the National Award for her performance in Mahanati,
Unfortunately, Keerti is not playing Sita.
The other name being thrown around for Sita's role is Anushka Shetty, Prabhas' rumoured girlfriend.
But she is not playing Sita either, as Prabhas and Raut do not want Adipurush to look like Baahubali.
One hears a prime contender for Sita's role is Deepika Padukone. Perfect fit, don't you think?
***
Ready for Ram Gopal Varma's biopic?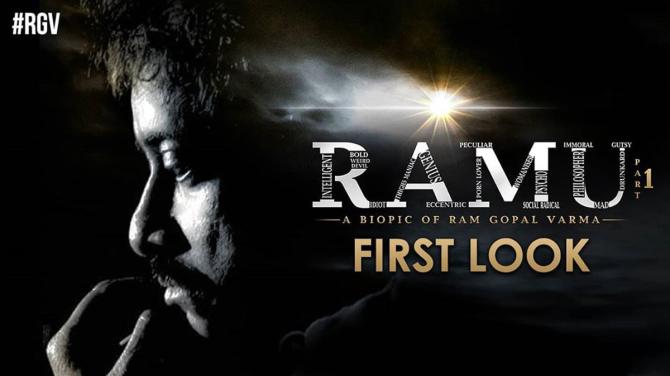 Does Ram Gopal Varma ever give up? There is a new movie announcement virtually every other day.
The latest being a three--part biopic, titled Ramu.
"If they are not interested, let them not watch it. But the gentleman, who is producing my three-part biopic, feels people are interested in it. I am not interested in my story. But apparently, others are. In that case, why not?" RGV asks.
The director will play himself in the third part of the biopic.
"In the first two parts, new actors will play me. In the third part, when my character is my age, I will play myself."
Ramu's biopic will cover every aspect of his life, including his much talked-about association with Urmila Matondkar.
***
Saif Ali Khan on shooting with Kareena during lockdown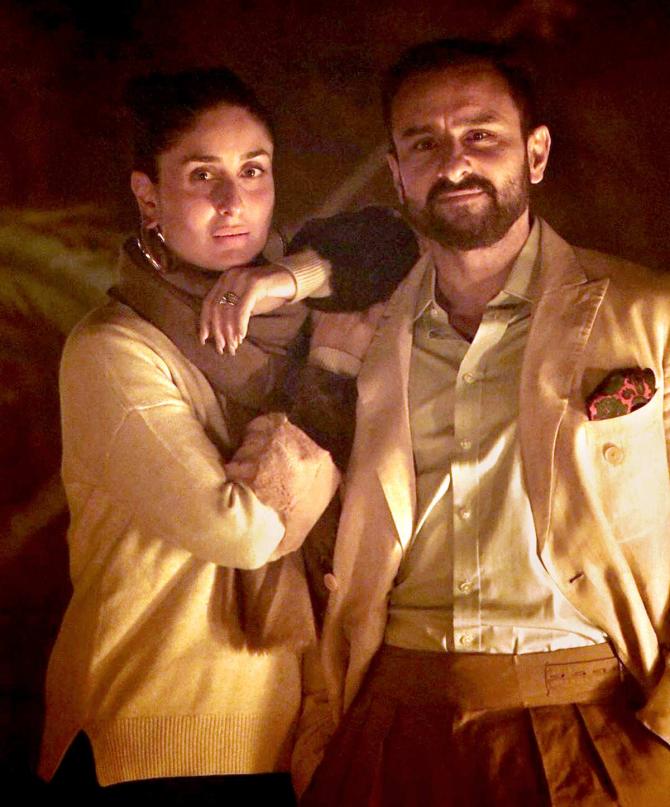 Saif Ali Khan recently got a chance to work with his beautiful wife, Kareena Kapoor Khan, for an advertisement.
"It was the Lux ad; we shot it in our office," says Saif.
"It was great fun. We worked hard with a limited crew and pulled off a nice-looking ad."
Saif is a rare example of a male actor in Bollywood featuring in the Lux ad.
"Not many guys have done that ad. Only Shah Rukh Khan and me," he says, "I guess it's one of the advantages of being in lockdown with a Lux brand ambassador."