It's raining birthdays on social media!
Bollywood got right down to it and sent their wishes along with a lot of lovely pictures!
Here's looking at the day's birthday calendar.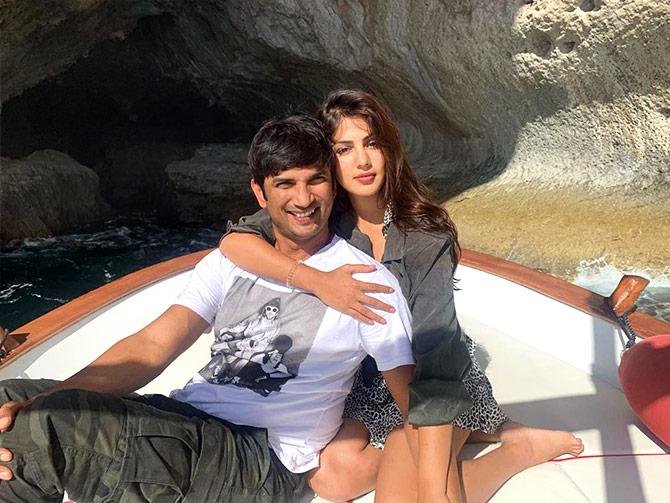 On Sushant Singh Rajput's 34th birthday, his rumoured girlfriend Rhea Chakraborty made sure to wish him on Instagram.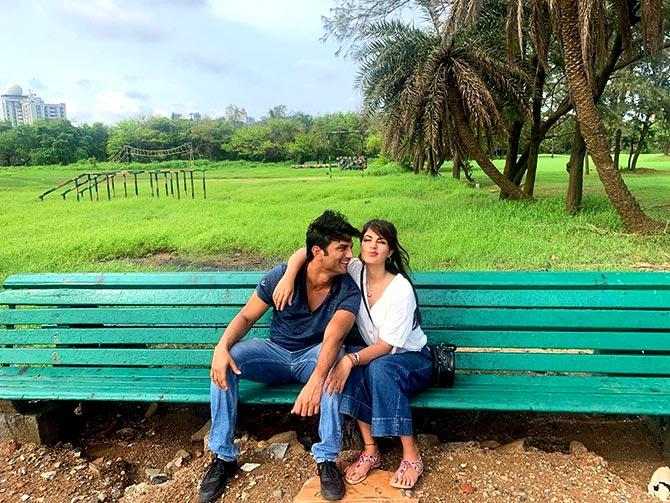 She wished him: 'Happy birthday to the most beautiful "supermassive black hole" that is known to mankind! Shine on you crazy diamond @sushantsinghrajput #boywithagoldenheart #rheality'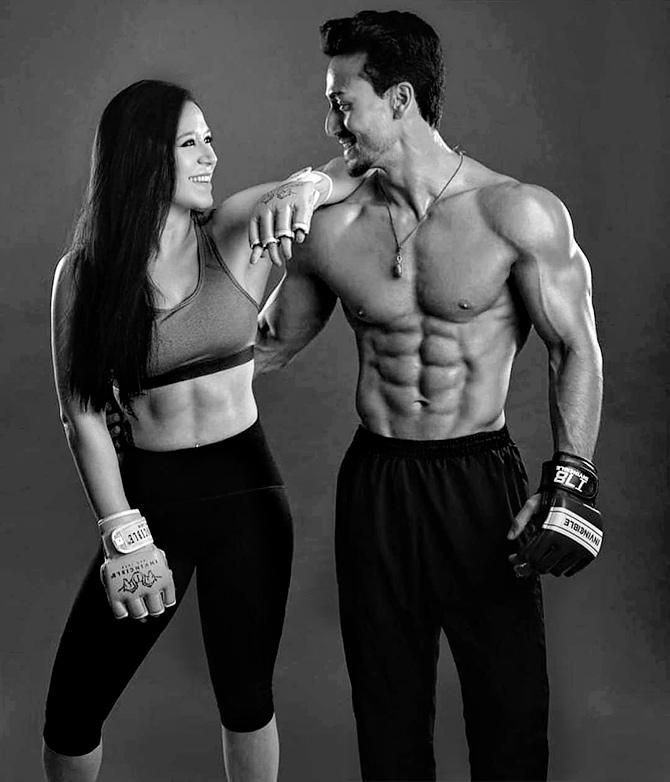 Tiger Shroff wishes his younger sister Krishna, who turned 27: 'Happiest birthday baby bro hope you continue to punch through whatever obstacles life throws at you. Dont grow up too much more and stay the good boy that you are. Love you.'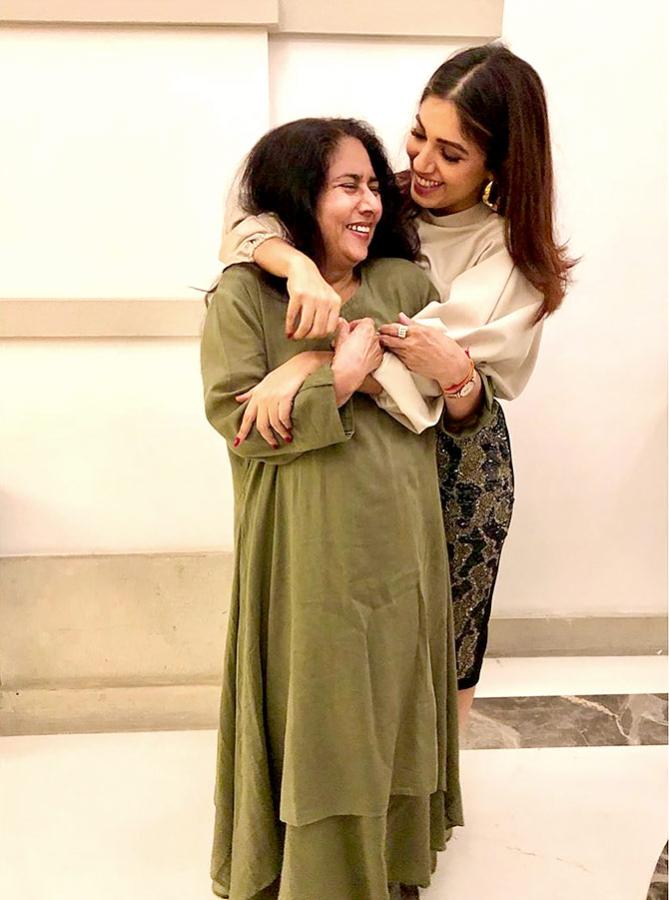 Bhumi Pednekar wishes her mother Sumitra on her birthday: 'My dearest birth giver, best friend, biggest critic, unconditional love giver, handy man, teacher, confidante, partner in crime and my GOD - HAPPY BIRTHDAY May you always be smiling and healthy. Your kindness, generosity and hard work has been the biggest learning for us. Thank you for being born mom, we love you.'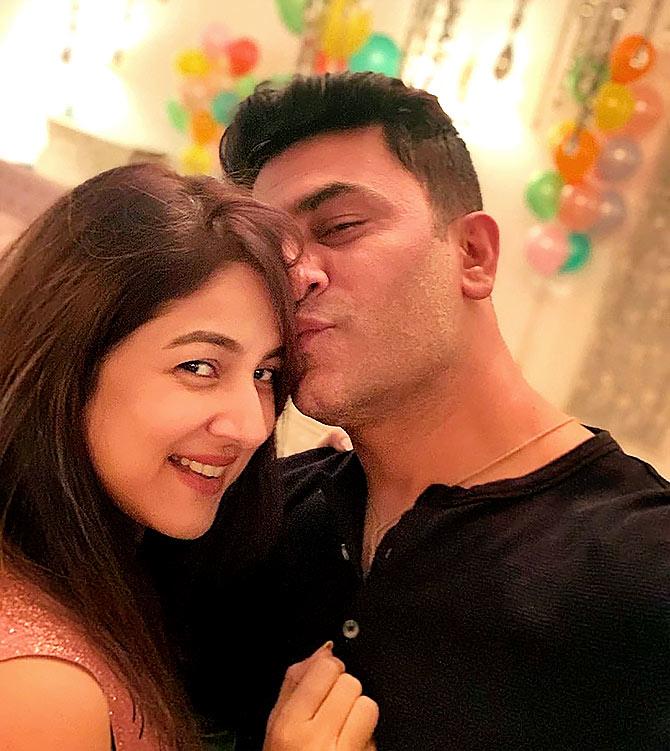 Sharad Kelkar wishes his wife Keerti, who turned 46: 'Happy birthday baby @keertikelkar love you #birthdaygirl'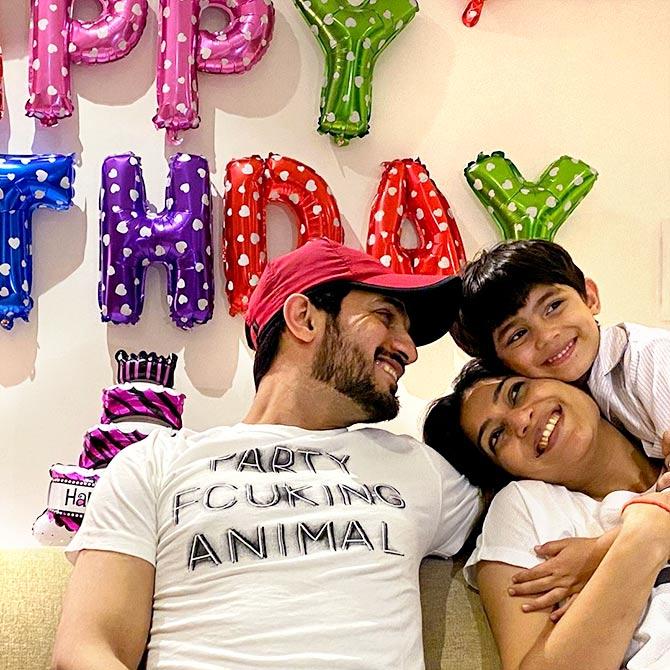 Arjun Bilani's son Ayaan turns five, and his proud father captures the moment on Instagram.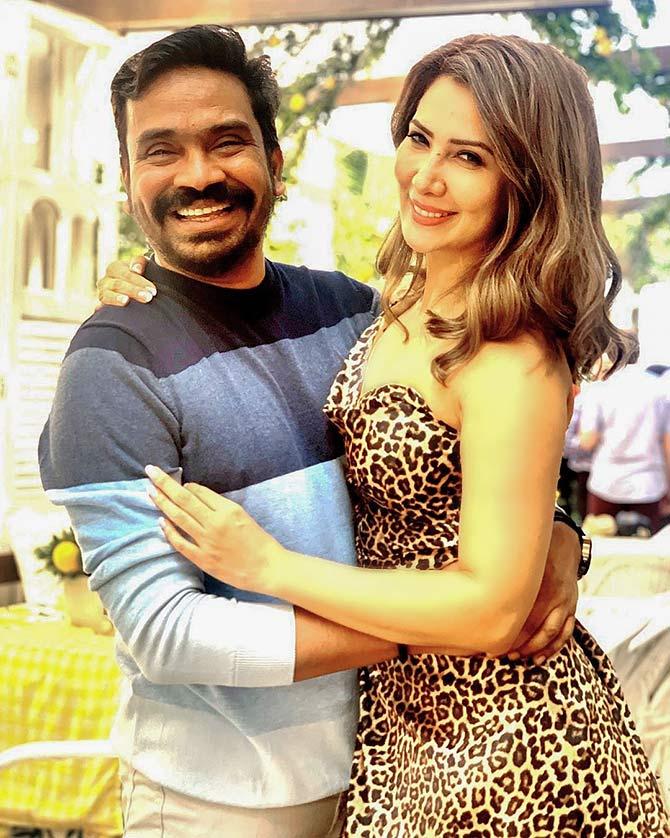 Kim Sharma, who celebrated her birthday on Sunday, turns 40 today.
Mushtaq Shiekh wishes her in verse:
'Happy Bday Kimi.
In a sea of botox-you are my real.
In a spectrum of toxic- you are my happy pill.
In the world of spineless you are my titanium.
In a cluster of uncertainity you are my constant.
In a world of ifs, buts, more butts, entitlement and hustle - you are my FOREVER!
Thank you girl for being the vitamin K in my life. Without you...my smile would not beam as much!
Love you to the moon and back... Stay mad...keep whispering aloud in wild abandon....keeping caring while you munch on your Vegan delights...keep dancing on bar stools like no one is watching...keep driving me crazy... driving me up the wall!
Because woh toh aap ka haq hain.
Thank you for everything.
This world is a better place because of your happyness and how you make bikinis looks better. Big thank you meri jaan!! Tu nahin 'hottie' toh mazaa nahin hota.
Happy bday once again.'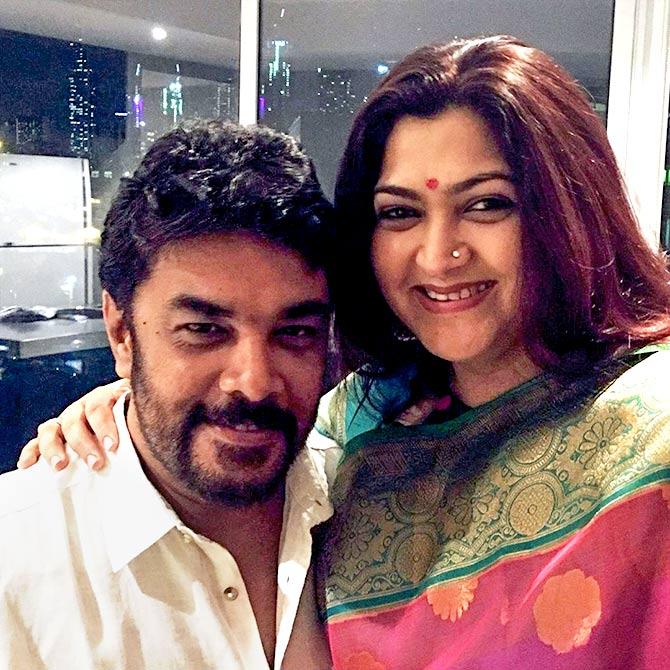 Kushboo wishes actor-director husband Sundar's 52nd birthday: 'Happy birthday to my pillar of strength.'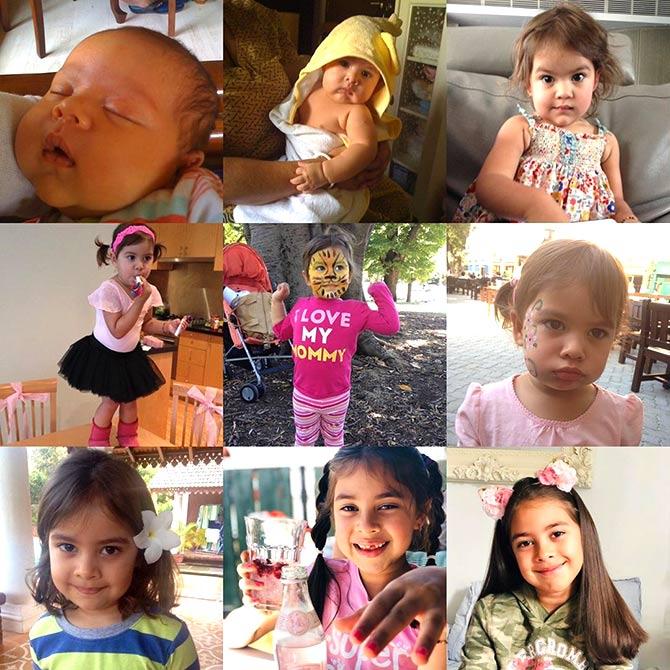 Lara Dutta's daughter Saira turned eight, and the proud mum posts a collage of adorable pictures. She writes: 'And then she was 8!!. My non-stop dancing, k-pop singing, medal winning, constantly cuddling, crazily laughing, god fearing little girl. The centre of our universe.'