Ananya Panday and Ishaan Khattar are back in town from their Maldivian holiday, where they brought in New Year's Eve.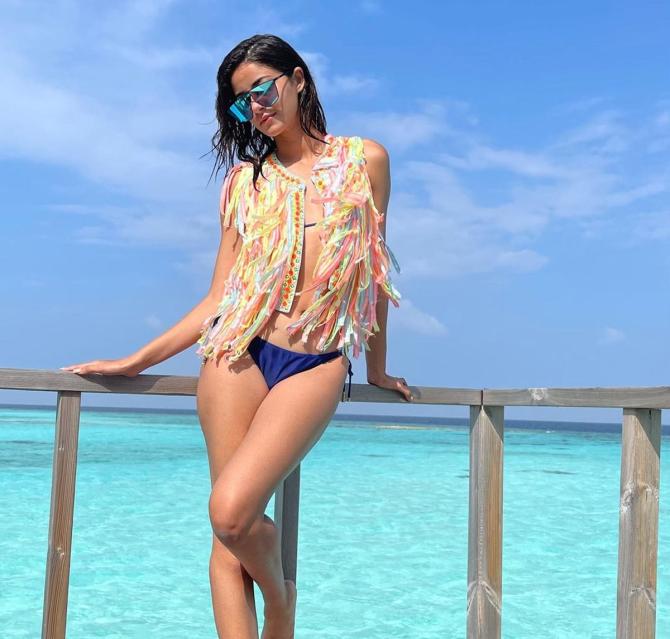 Ananya looks gorgeous in a neon fringe vest, designed by Seema Khan.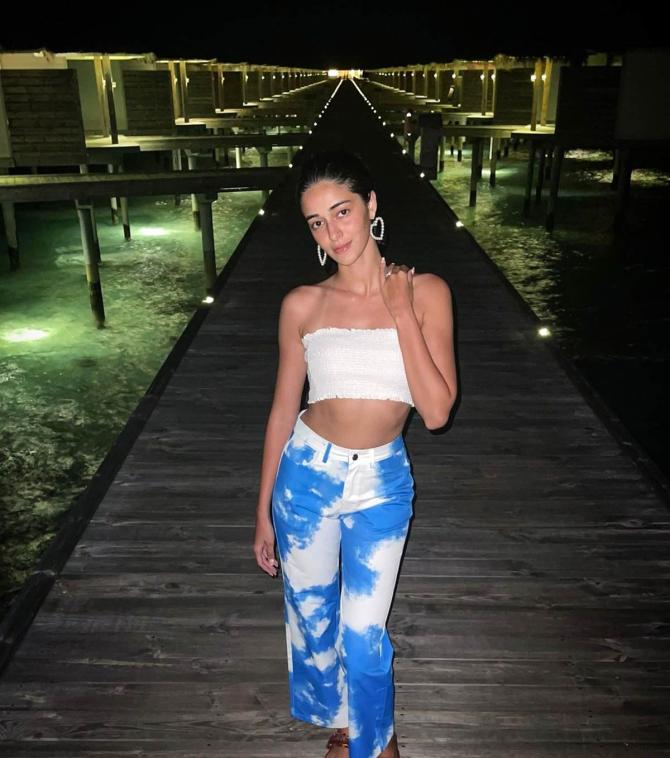 She changes into a crop top and trousers for the night.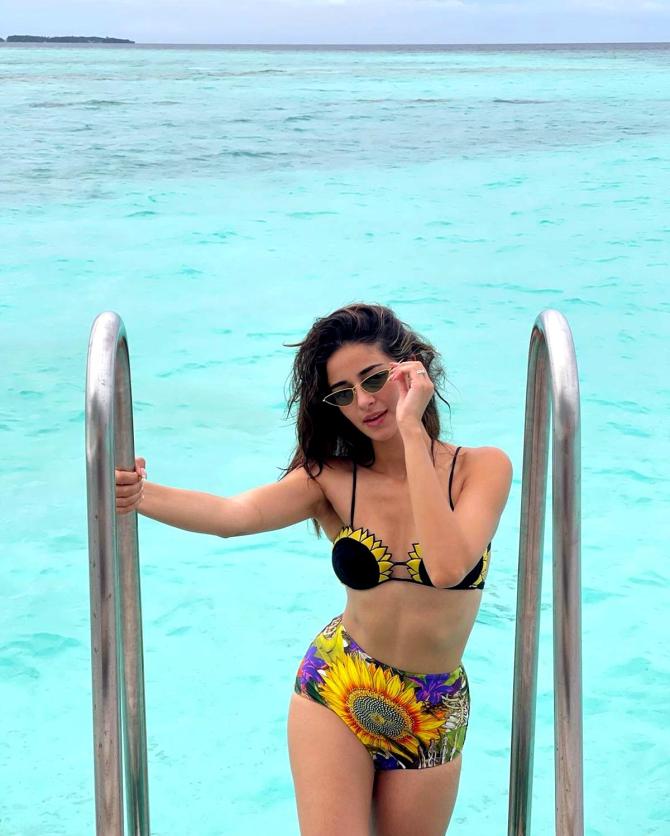 Like Ananya 's sunflower bikini?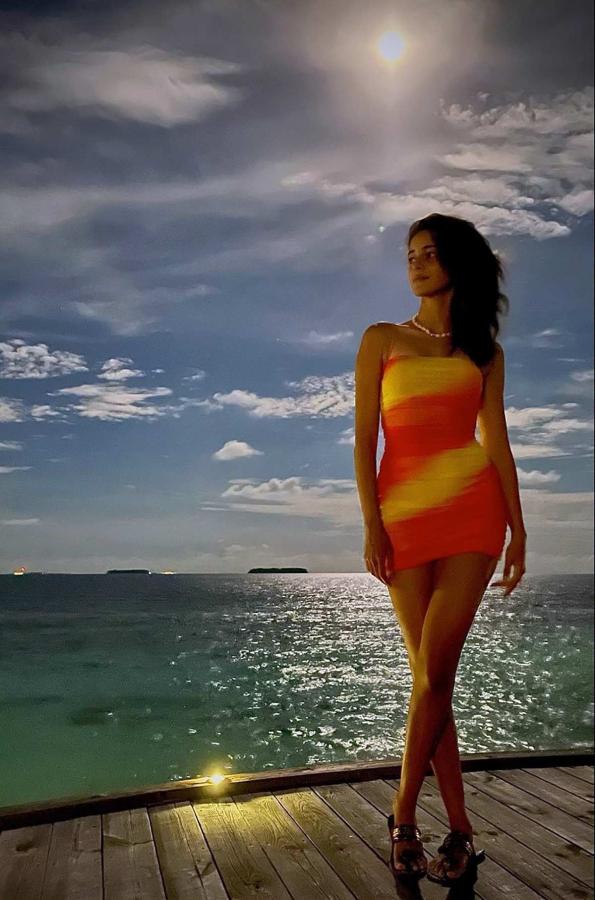 Ananya makes the stunning view even better.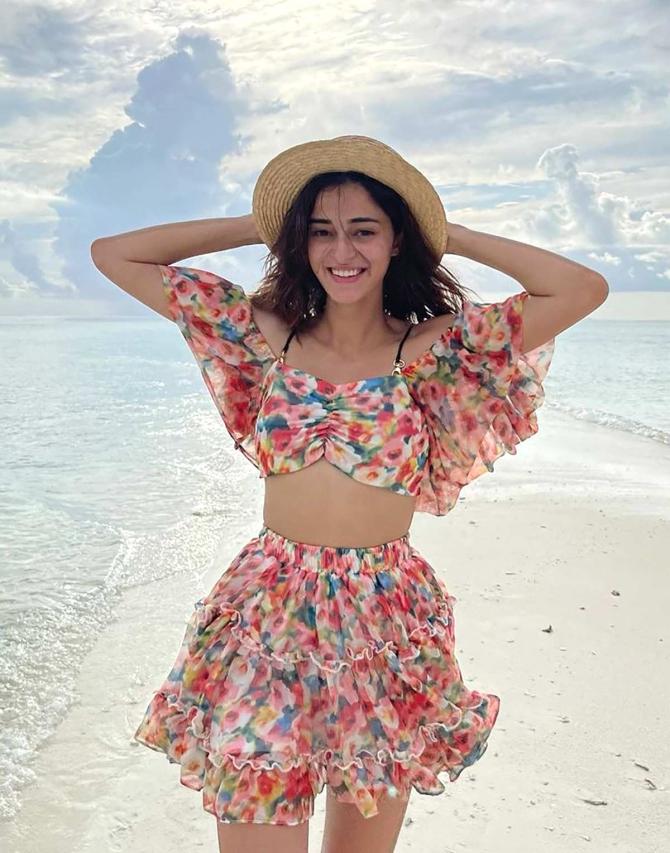 Dancing on the beach.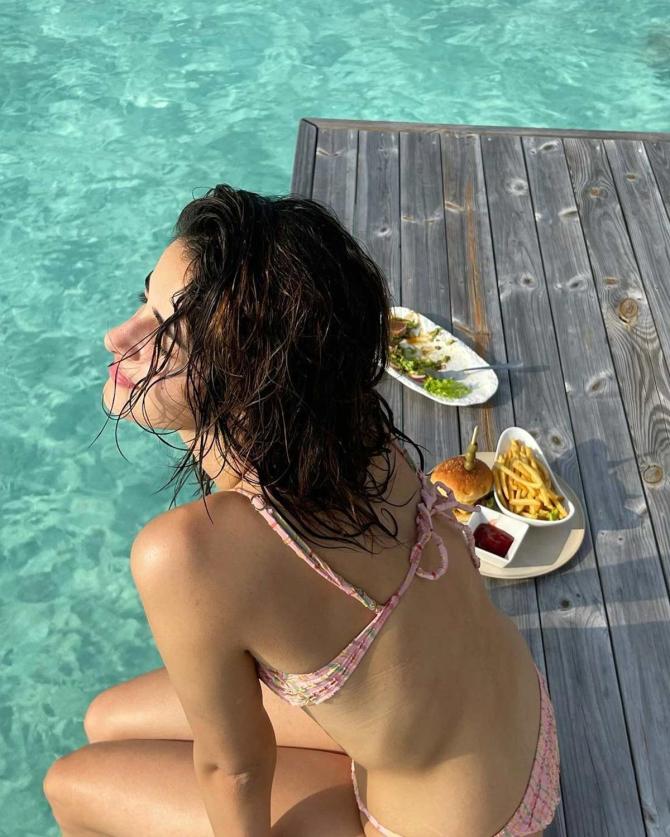 Ananya enjoys a meal by the pool.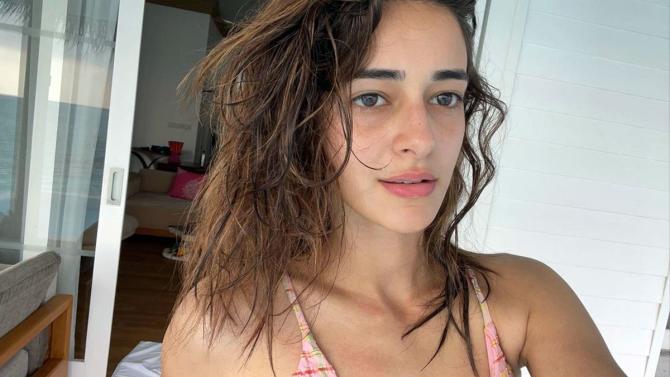 Close-up.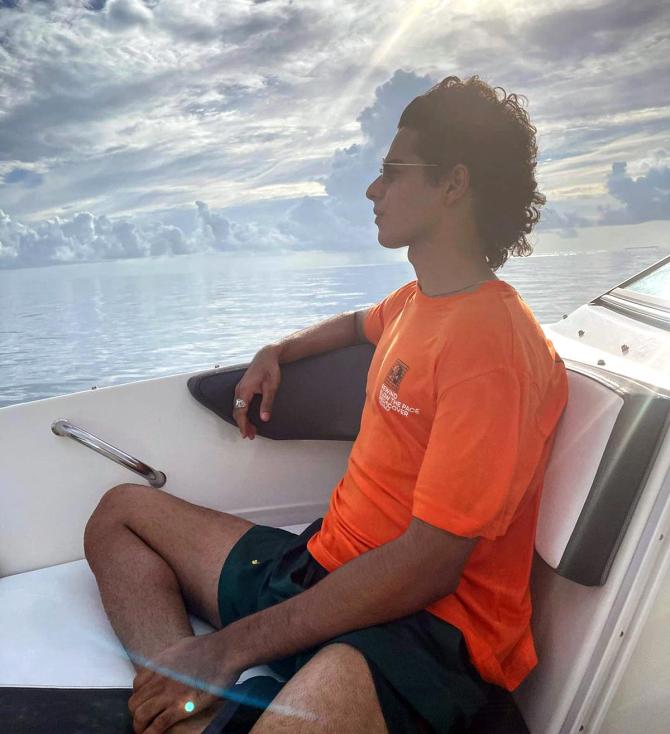 Ishaan, in Zen mode.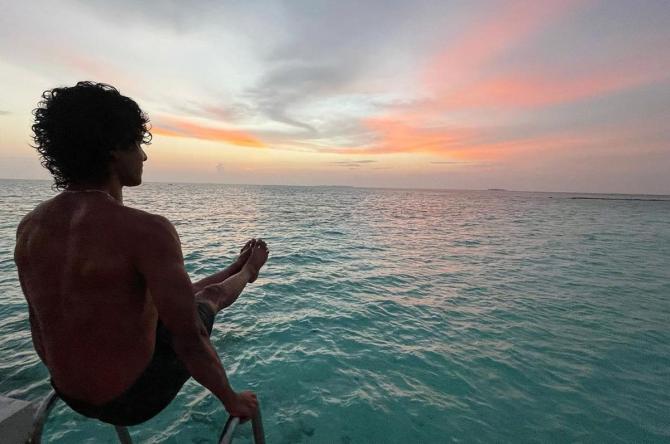 Time to jump in the sea.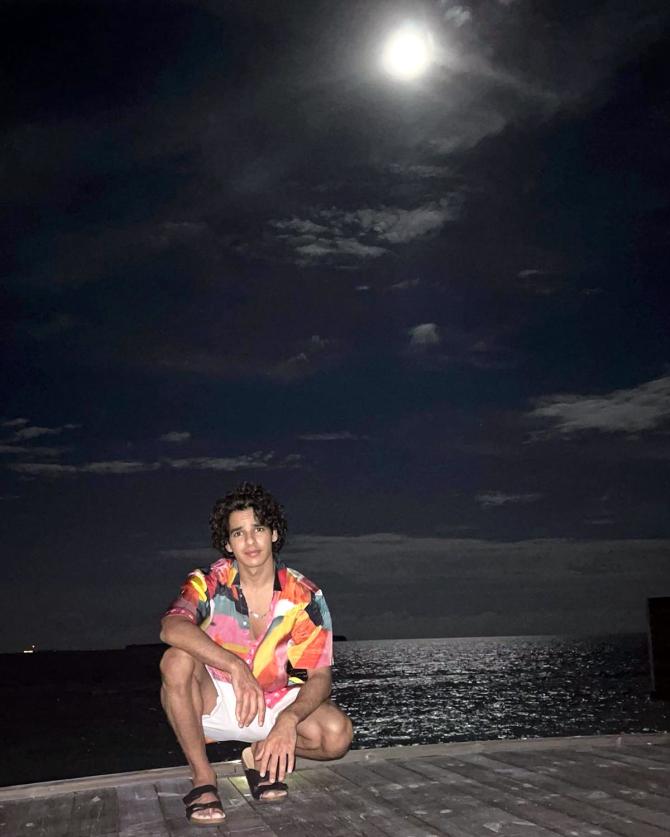 Do you like this 'moon river'?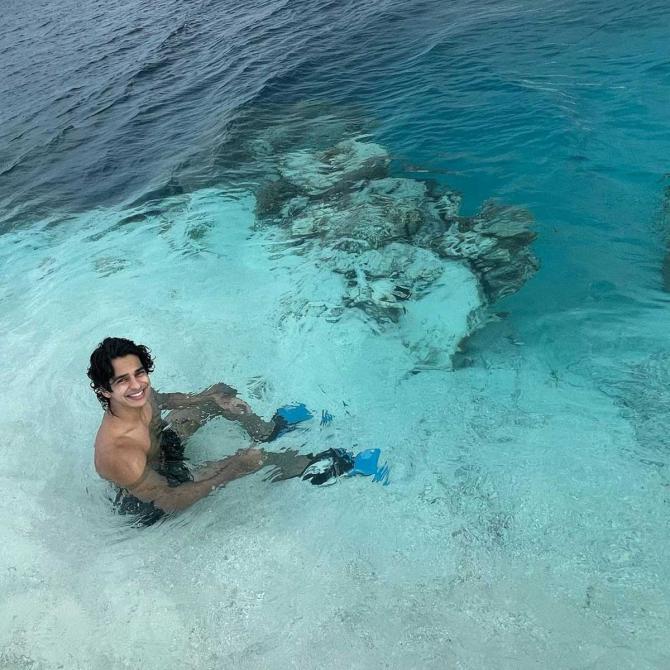 You can see clear coral under the water.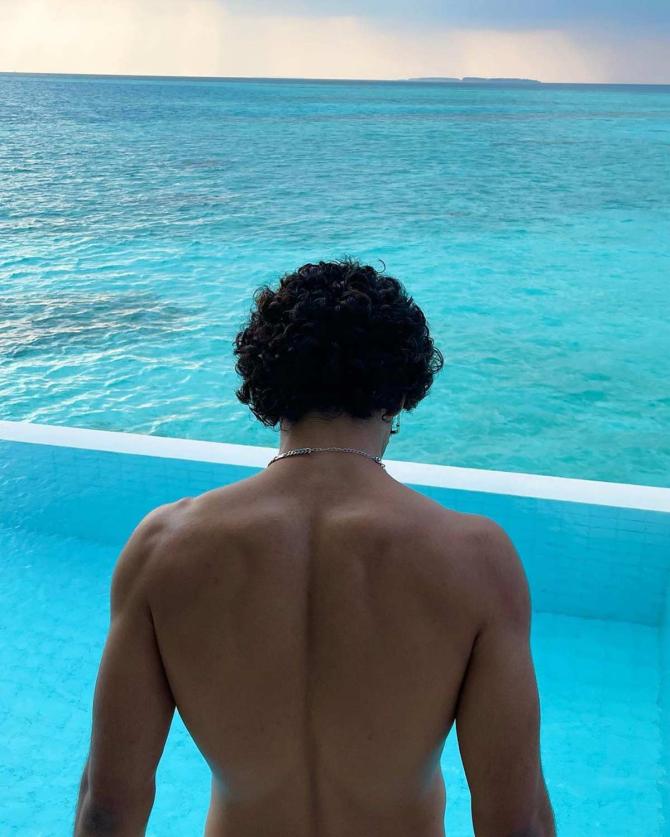 Different shades of blue.