'Then suddenly, I was out, Jaya (Bhaduri) was doing Guddi instead.'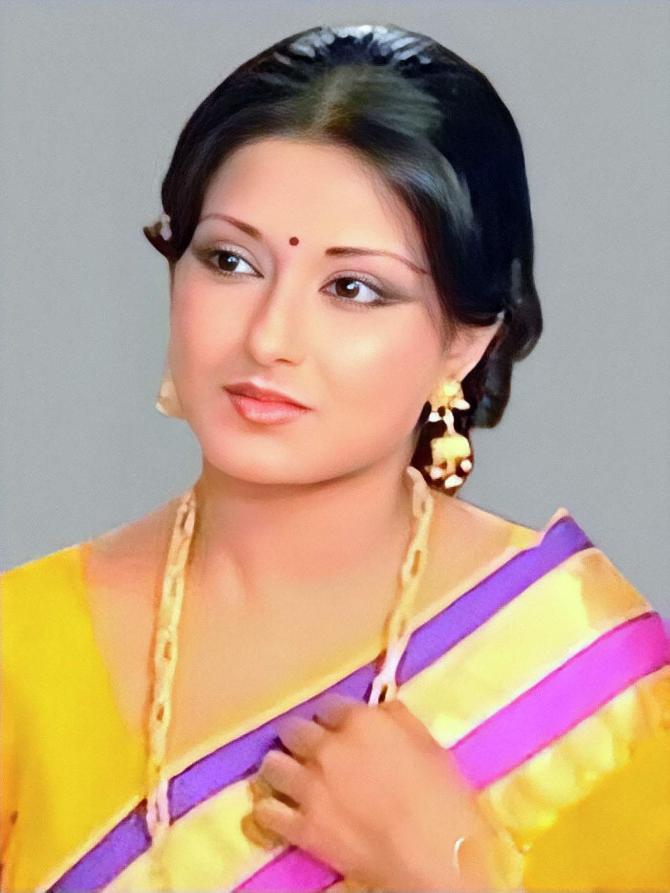 In her heyday, Moushumi Chatterjee worked with every major director, from Raj Khosla to Basu Chatterjee.
The one conspicuous name missing from her impressive roster of directors was Hrishikesh Mukherjee.
And with reason.
During a conversation with Subhash K Jha, Moushumi made a startling revelation: "There is a reason why I never worked in any film with Hrishi kaku. He was a family friend, very close to my father-in-law (singer-composer Hemant Kumar) and my husband (Jayant Mukherjee). And he was a Bengali like me. Our collaboration was definitely inevitable."
But then Hrishida did something that ruined their relationship.
"I was supposed to play Guddi in his film," she says.
"I had met Hrishi kaku for the role, everything was finalised. Then suddenly, I was out, Jaya (Bhaduri) was doing Guddi instead. I never questioned Hrishi kaku, never asked him about this incident. But we never worked together."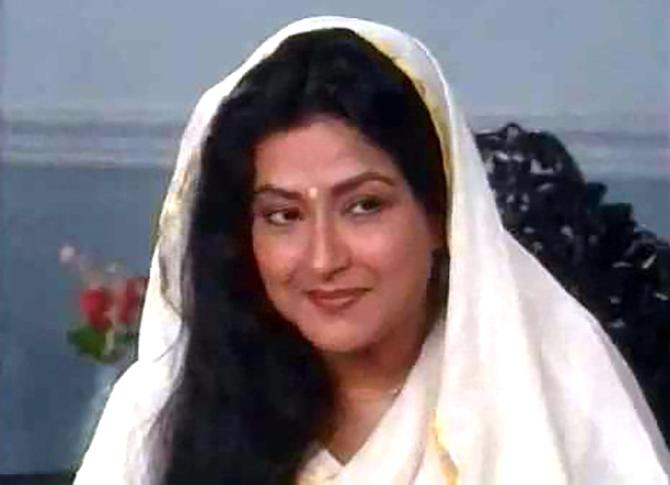 Until many years later in 1993, in a television series for Doordarshan.
"It was a serial called Talaash and it was produced by my father-in-law and husband. They came to me with the offer from Hrishi kaku. I refused. Firstly, it was a home production, which meant I wouldn't get paid."
"Why should I work for free? Also, I had vowed never to work with Hrishi kaku," Moushumi recalls.
But Hrishida insisted this was his way of making amends.
Says Moushumi, "Hrishi kaku invited my husband and me to his home for a meal. My husband explained that Hrishi kaku was incapacitated, he couldn't stand or walk, and couldn't come to meet me. So how could we say no to a dinner invitation from someone as senior and respected?"
"When I went to meet Hrishi kaku, he won me over by saying, 'Beta, I couldn't do Guddi with you. This (Talaash) is my prayashchit (atonement).' That's how I finally worked with Hrishikesh Mukherjee."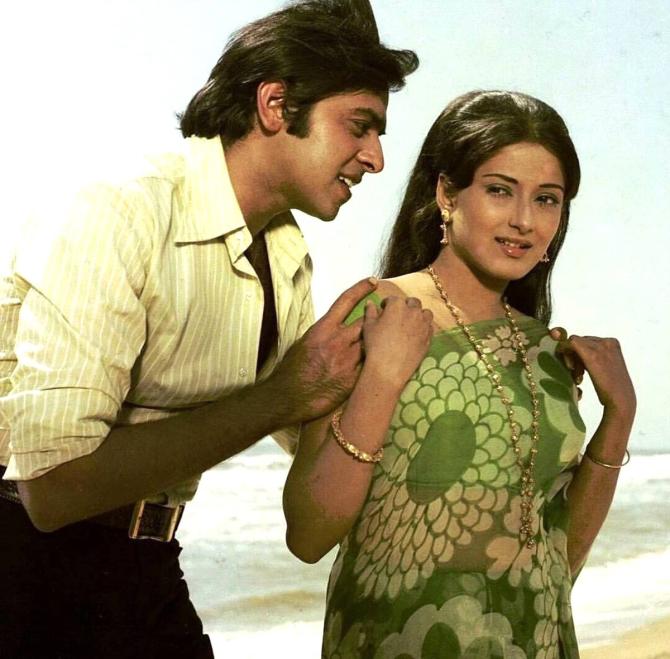 Moushumi reveals she lost many roles because she wasn't willing to compromise on her principles.
"I left Gulzar's Koshish after shooting for a few days. Shakti Samanta, who introduced me in Hindi cinema as a blind girl in Anurag, wrote the blind protagonist's role in Barsaat Ki Ek Raat for me. Suddenly after shooting for three days, I was out of the film."
The role opposite Amitabh Bachchan was eventually played by Raakhee.