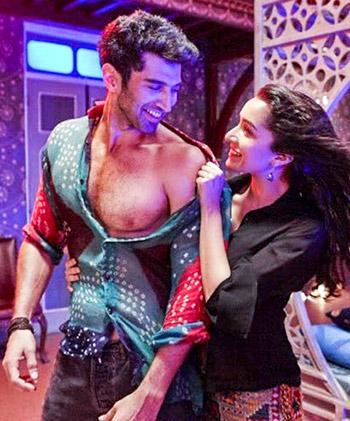 The original Humma Humma singer Remo Fernandes slams the remix.
Remo Fernandes, who has pounded out chartbusters like Yeh Hai Jalwa and Pyar Toh Hona Hi Tha in the 1980s and 1990s, is unimpressed by the new version of his big hit song Humma Humma from the 1995 Mani Ratnam classic Bombay.
The track, composed by AR Rahman, can be considered Remo's signature tune in Bollywood.
The new version -- in the film OK Jannu, starring Shraddha Kapoor and Aditya Roy Kapoor -- is sung by Badshah and Remo has an opinion on it.
"There is nothing wrong in doing new versions of existing songs, as long as it brings something new to the table. It could be something plus, or at least something different. This version of Humma Humma, I'm afraid, brings neither," he says.
"It is but a pale, insipid version of the original. Vocally, instrumentally and arrangements-wise, it seems to have been a hurried, uninspired job," he adds.
What do you think of the new Humma Humma song? Take a look at the pictures and VOTE at the end!