Film folk are slowly trying to return to the lives they knew before the pandemic struck.
While many of them have returned to their shoots, award functions have also started rolling out their red carpets.
And now, film folk are launching their films as well.
Arjun Rampal, Sunny Leone and Digangana Suryavanshi launched the teaser of their forthcoming film, The Battle of Bhima Koregaon.
The film is based on the battle between the British East India Company, which had 500 Mahar soldiers, and the Peshwa faction of the Maratha confederacy, at Bhima Koregaon on January 1, 1818.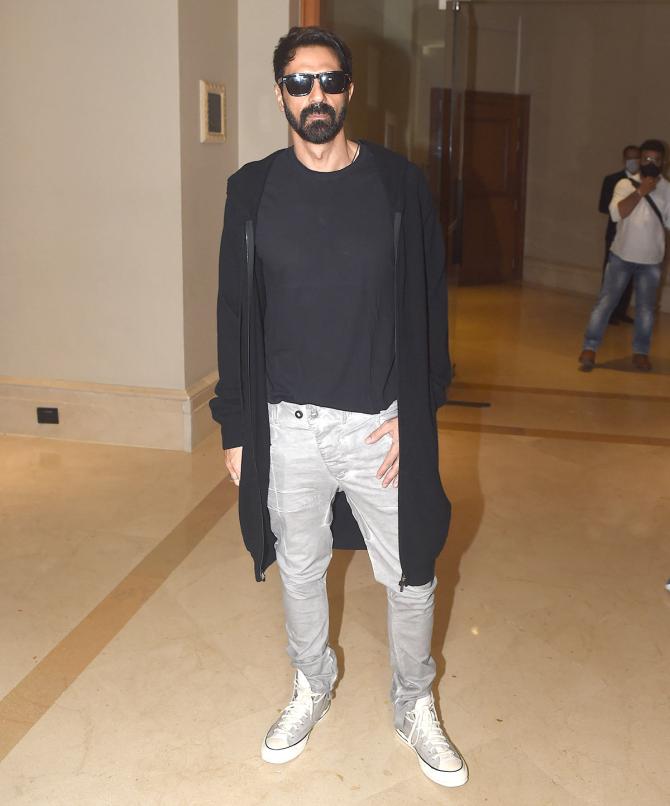 Arjun Rampal takes off his mask for a picture.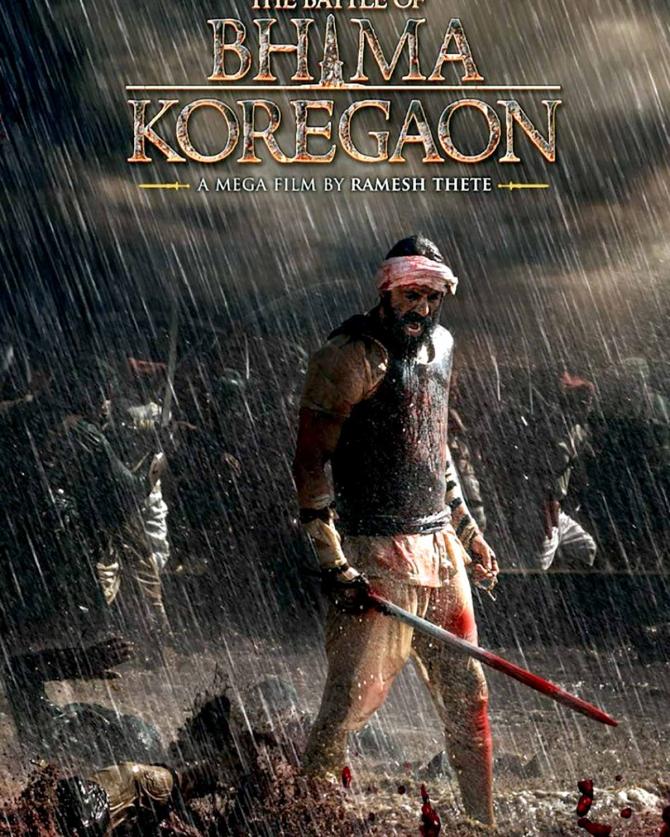 This is Arjun's look in the film, where he plays a Mahar warrior.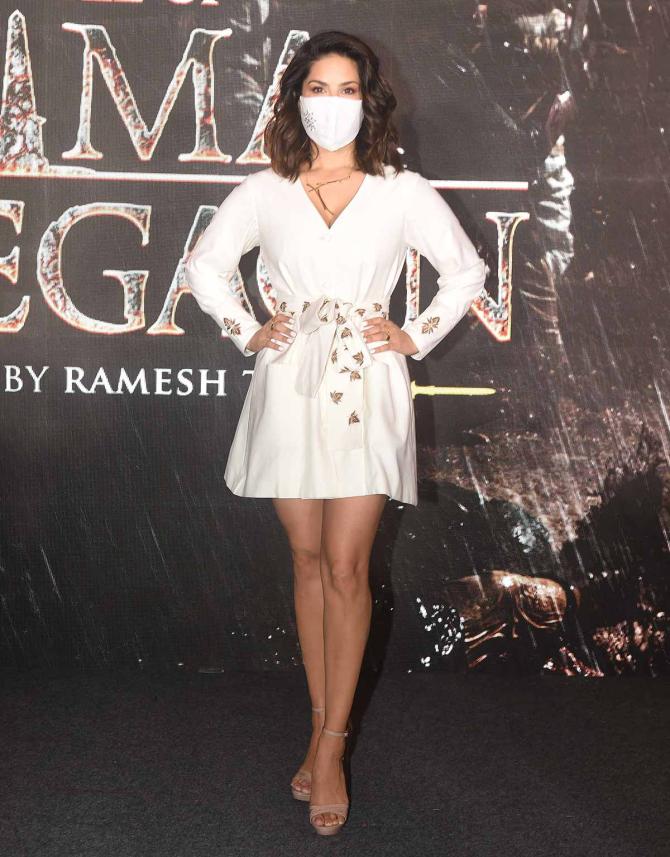 Sunny Leone colour coordinates her mask with her dress.
Sunny plays a spy, who poses as a dancer.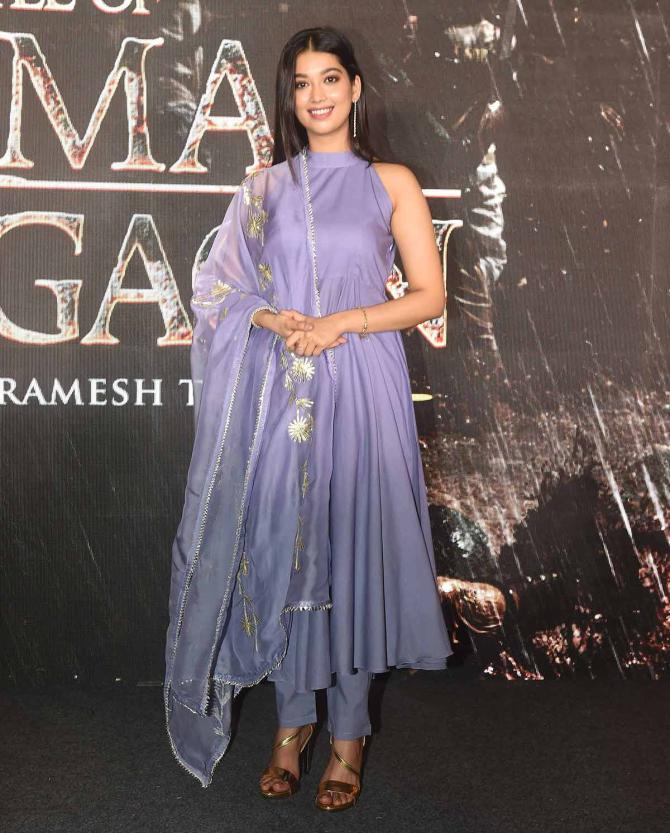 Television actress and former Bigg Boss contestant Digangana Suryavanshi gets ready for her film role.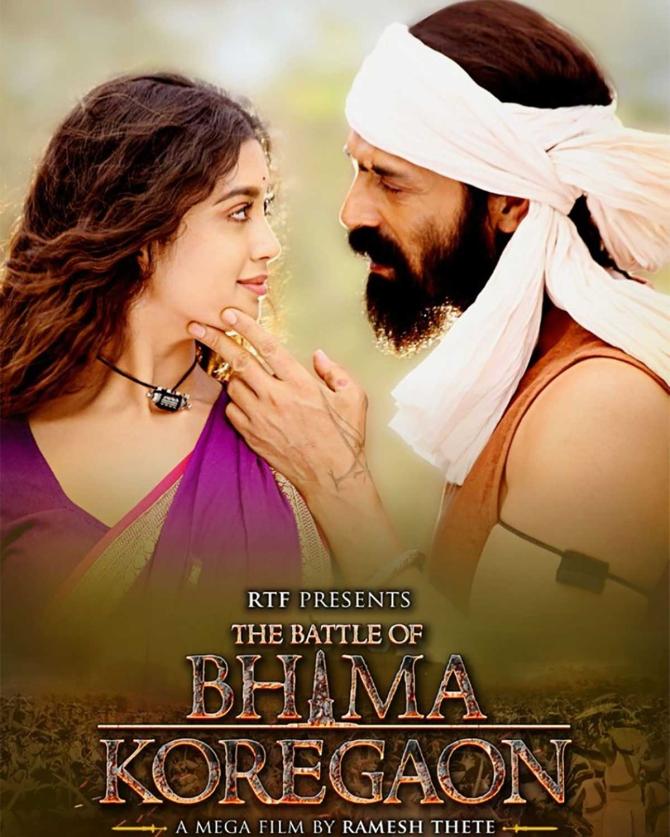 Here's her look in the film.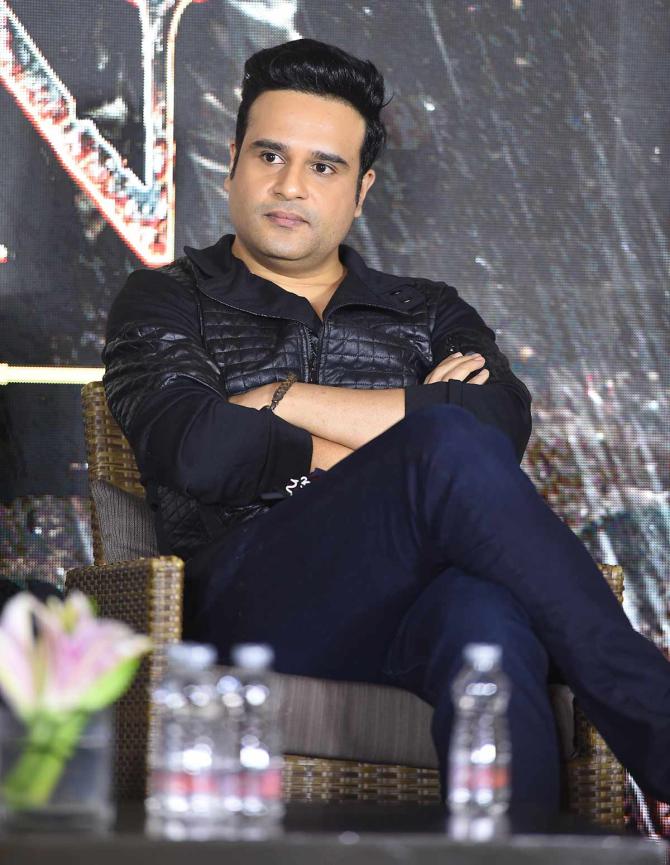 Krushna Abhishek.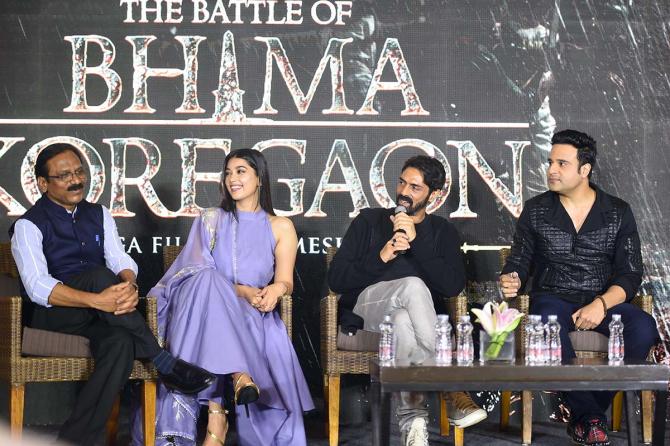 Producer-Director Ramesh Thete along with his cast.
Photographs: Pradeep Bandekar