Bollywood celebrates Maha Shivratri with prayers and pictures.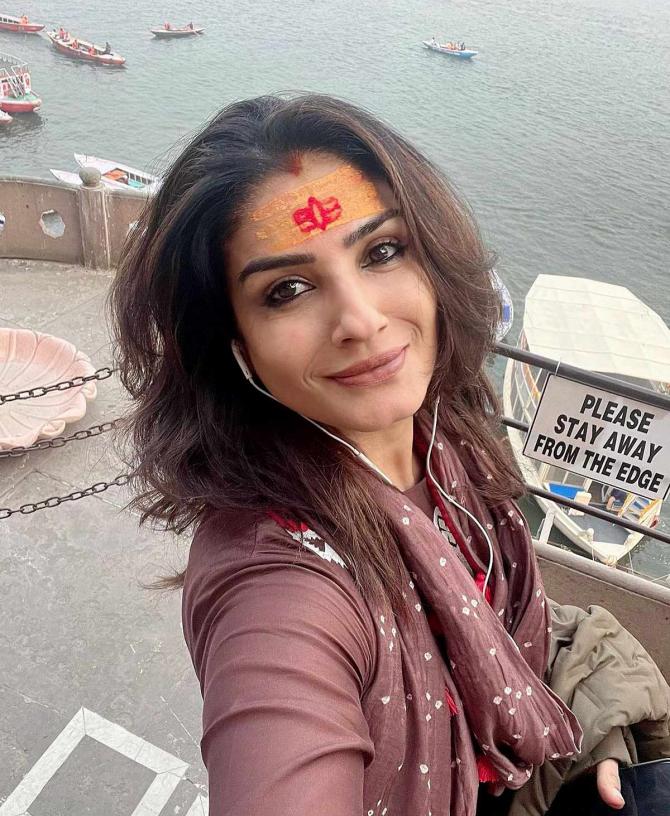 Raveena Tandon, who is in Kashi, offers prayers to her late father Ravi Tandon on his birthday.
'Day 1. #kashi. I finally let a piece of you go .. that I will hold on in my heart forever .. a send off papa, on your birthday and Mahashivratri, couldn't get better .. from Dusk to Dawn .. did the entire Kashi Vishwanath with you and then bade you a happy goodbye.
'Love you always ! Jai Shiv Shankar Bholenath! Har Har Mahadev! Har Har Gange Maiya!'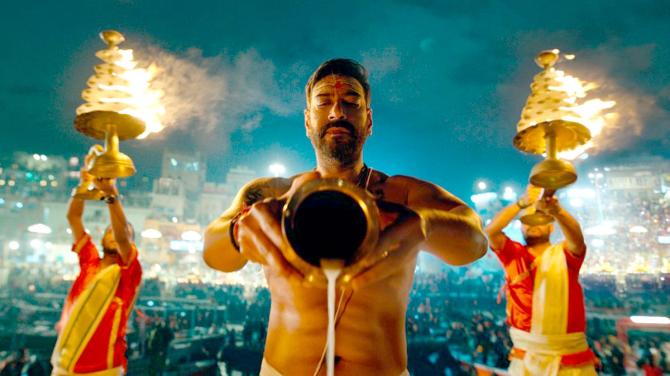 Ajay Devgn, who recently shot his next directorial Bholaa in Benaras, shares pictures of a maha aarti and writes: 'Sometimes a director waits for one, that one unreal, mesmeric frame... and one day it just happens.
'That was the day I was filming the Maha Aarti sequence at Benaras. I felt an overwhelming magic that can only be experienced and seldom articulated.
'The spiritual energy of the place and the electrifying aura of the people all came together in one frame!'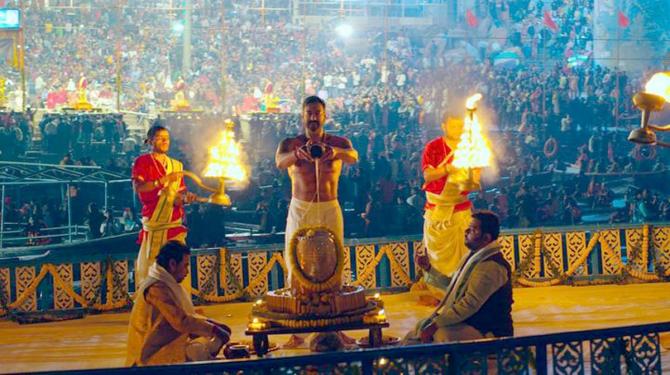 'As the crowd chanted 'Har Har Mahadev',' Ajay adds, 'I felt an unmatchable power of the divine enveloping around me.
'On the auspicious occasion of Maha Shivratri, I share frames from my movie Bholaa. Seek the magic and you will see it... हर हर महादेव!'
'Om Namah Shivaya! May the blessings of Lord Shiva remain with you throughout your life,' says Samantha.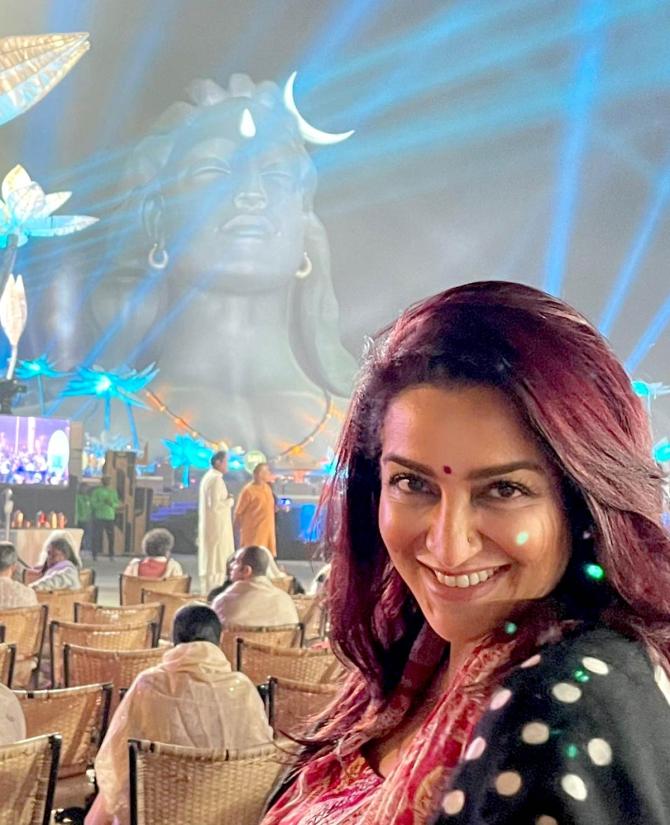 Tisca Chopra celebrates Maha Shivratri at the Isha Foundation.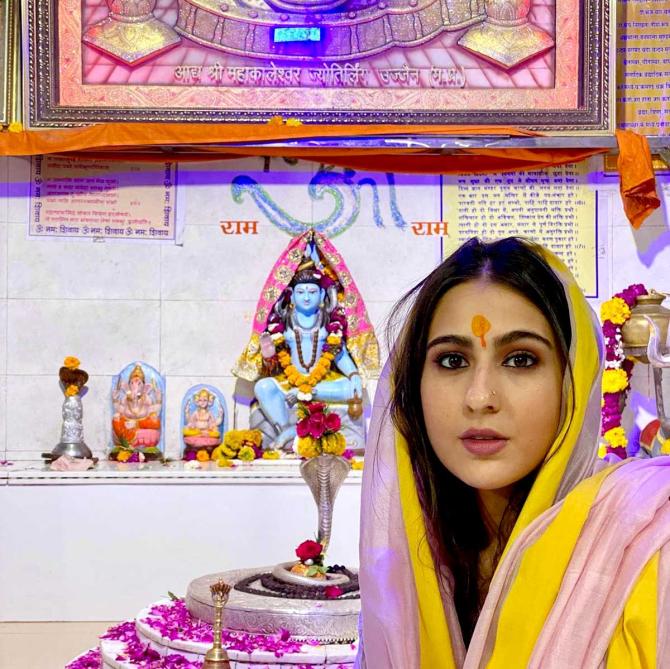 Sara Ali Khan says 'Jai Bholenath'!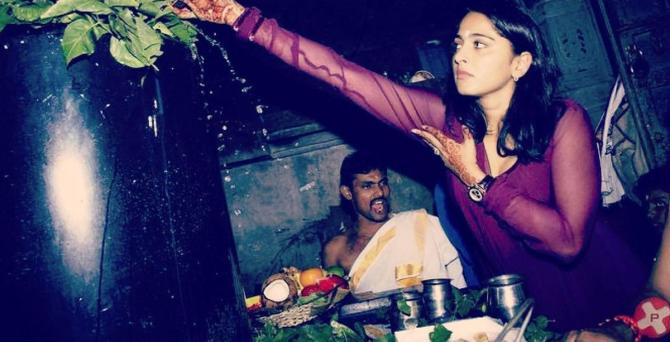 Anushka Shetty performs the milk Abhishekam.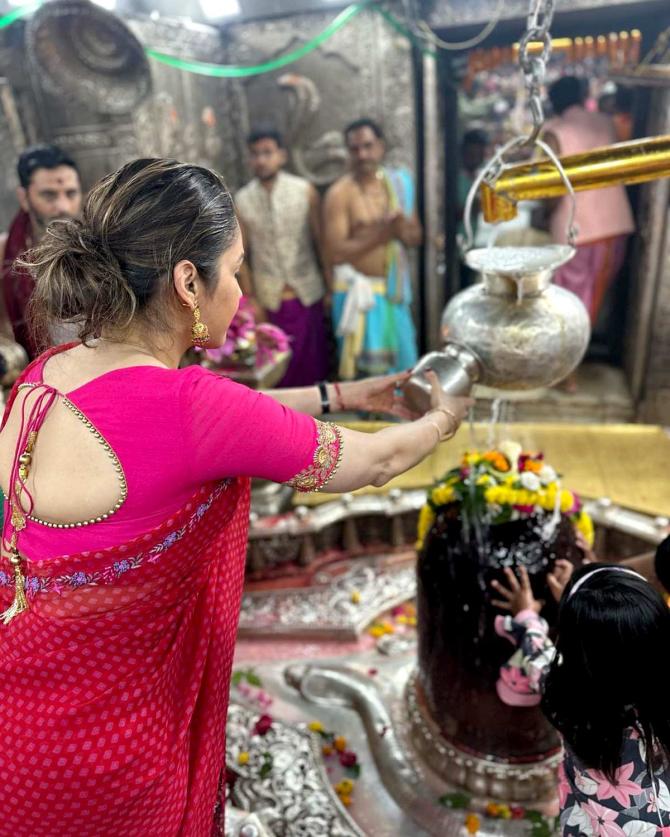 Isha Koppikar makes the offering too.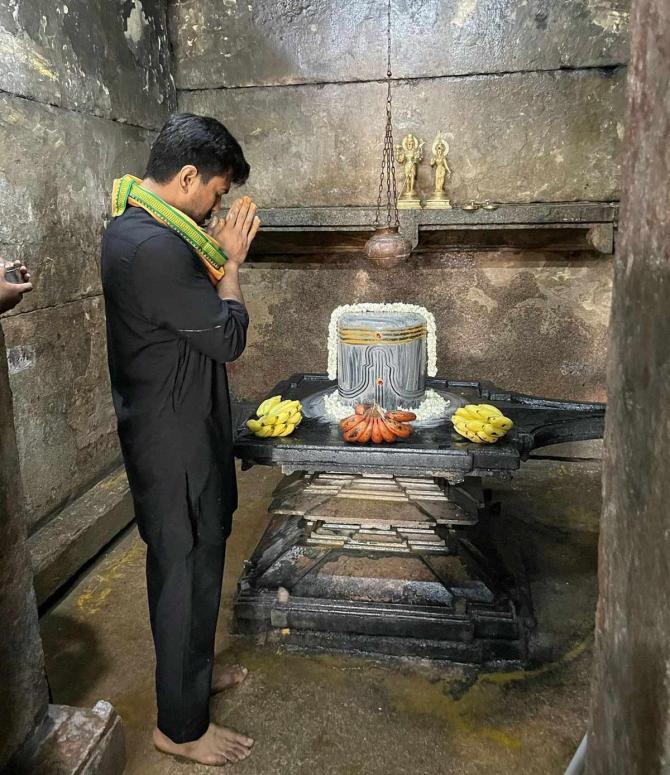 Ram Charan,, who celebrates his mum Surekha Konidala's birthday on the same day, visits a Shiva temple.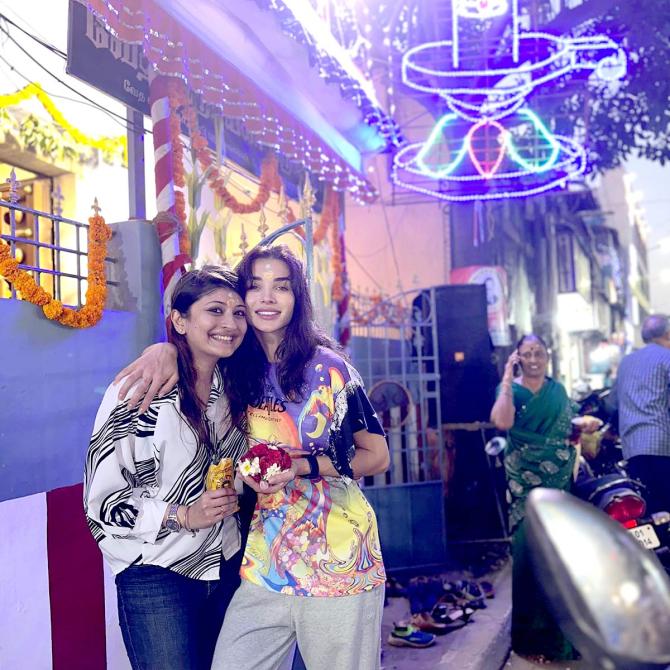 Amy Jackson is shooting for Tamil film, and shares a picture with her friend Pavithra.
'Just touched down in Chennai for the final stages of filming and massively felt the urge to reflect and pray. I asked the driver to look out for a temple on the way to set, unknowing that today was Maha Shivratri.
'When we did come across one, it was bang on 6 pm which is when the final pooja of the festival commences.
'The energy inside was undeniable -- instantly I felt whole and at peace.
'It just made me realise that God, The Source, The Universe... really does hold all the answers. Happy Maha Shivratri to all my Hindu faith friends.'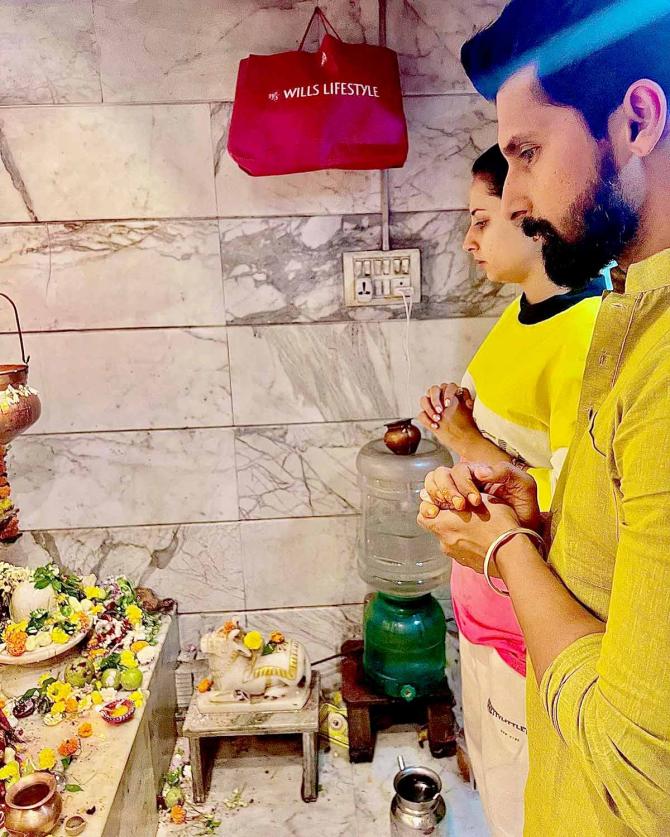 Sargun Mehta and Ravi Dubey worship.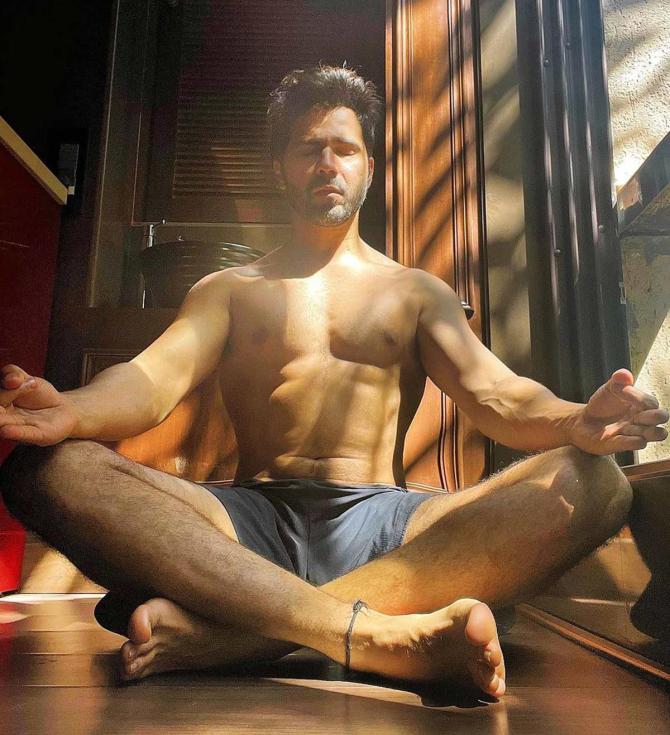 Varun Dhawan chants Om Namah Shivay and makes halwa for dad David Dhawan.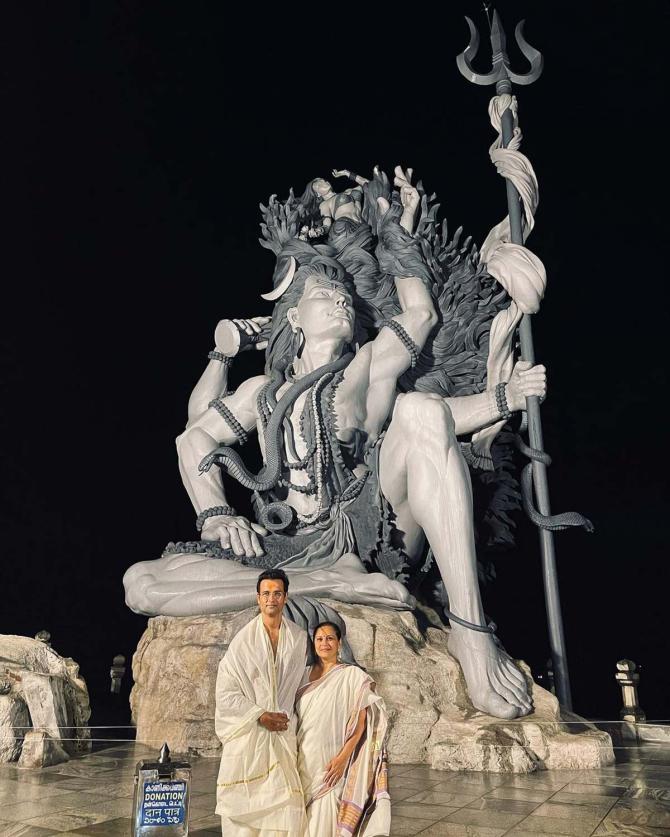 Manasi Joshi and Rohit Roy at the Isha Foundation.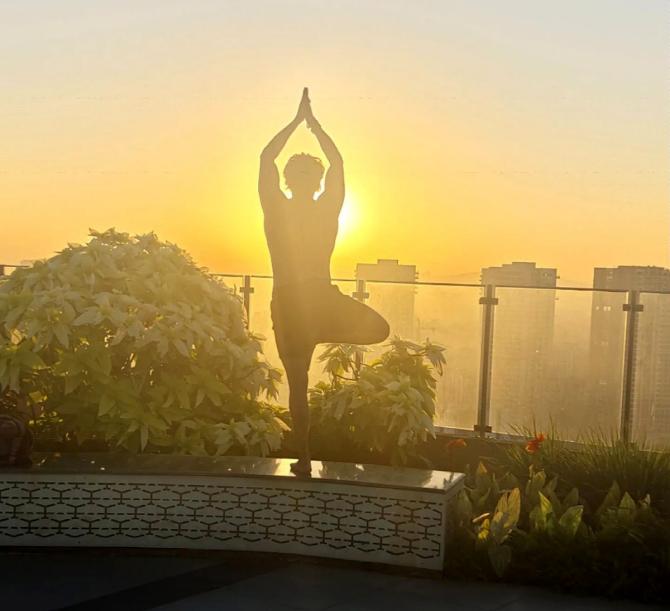 Karanvir Bohra prays to Lord Shiva.