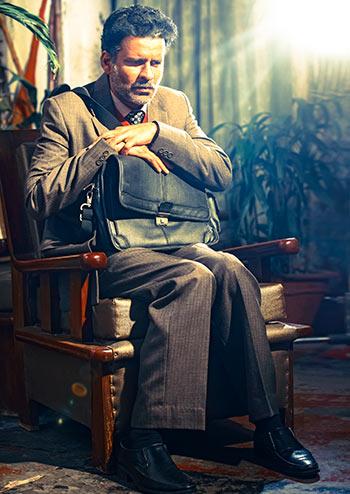 How well did these actors play homosexuals? RATE THEM!
Homosexuality is still a taboo in India. And Section 377 of the IPC isn't helping either.
Very few films broach the subject with intelligence or sensitivity.
Still fewer bother at all.
With most major stars reluctant to play gay, even pretending to be one, like Abhishek Bachchan and John Abraham in Dostana, is considered a bold move.
When not at the receiving end of ridicule or phobia (Kal Ho Naa Ho, Bol Bachchan, Humshakals), homosexuality in Bollywood is quite a mixed bag.
The buzz on Kalki Koechlin's lesbian romance in Shonali Bose's upcoming film Margarita, With a Straw and Manoj Bajpayee's gay professor in Hansal Mehta's Aligarh (in the picture) is filled with promise.
Take a look at the portrayals of homosexuality in Hindi cinema, and RATE them!
Madhuri Dixit, Dedh Ishqiya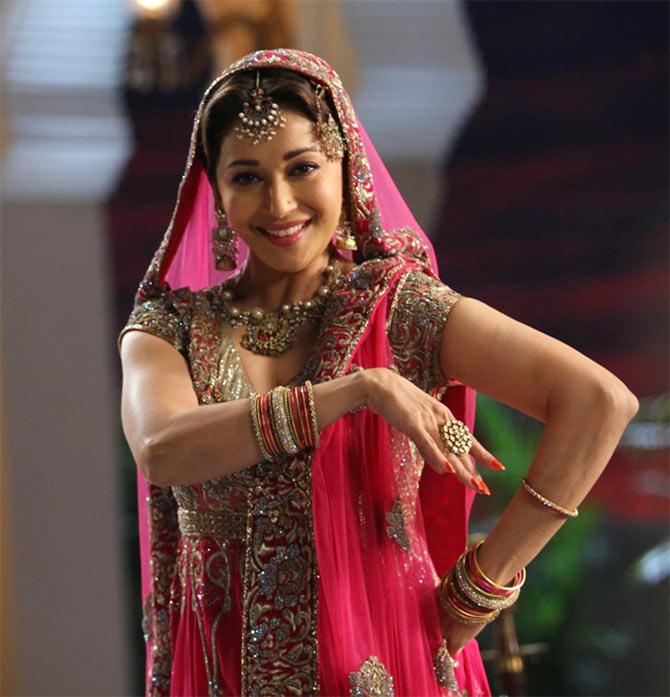 Image: Madhuri Dixit in Dedh Ishqiya
Dedh Ishqiya, in a hat tip to Ismat Chughtai's short story Lihaaf, is rather demure (and discreet) about its heroine's sexual orientation borne out of loneliness and neglect.
Even so, good of Madhuri Dixit to take on a role one wouldn't expect from such a mainstream icon and render it with sly, smooth affection.

Rate Madhuri Dixit's performance:
Huma Qureshi, Dedh Ishqiya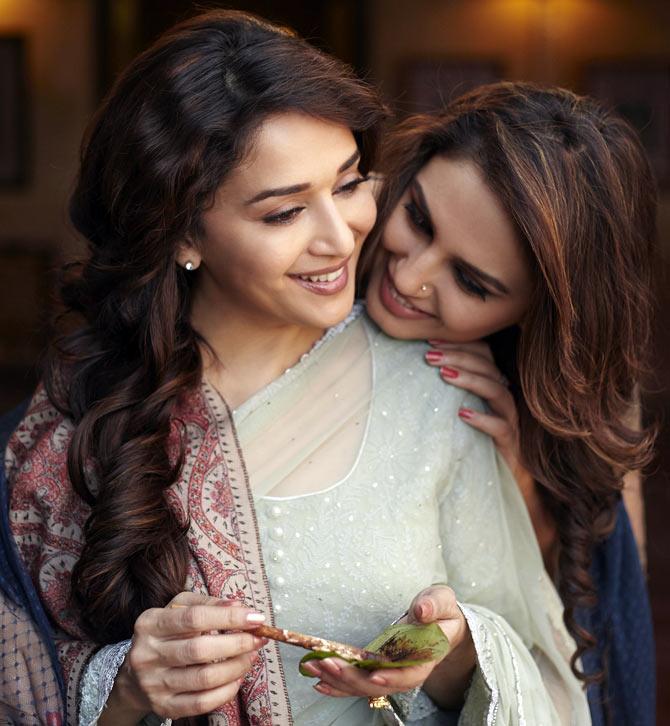 Image: Madhuri Dixit and Huma Qureshi in Dedh Ishqiya
Unlike Madhuri's classical Begum, Huma Qureshi is in-your-face and unapologetic about it.
Her actions speak as loud as her words, whether she's swindle seducing Arshad Warsi or revealing possessiveness for her lady companion.

Rate Huma Qureshi's performance:


Rishi Kapoor, Student of the Year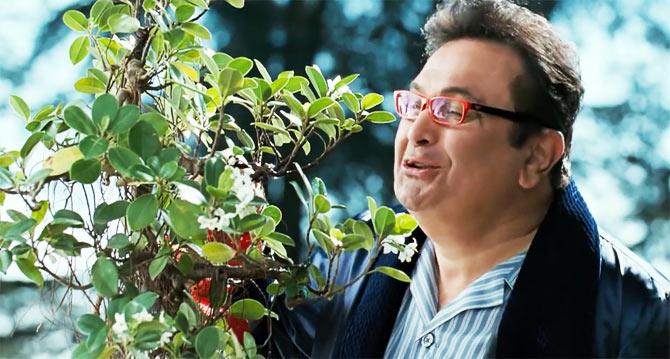 Image: Rishi Kapoor in Student Of The Year
He whispers sweet nothings to his plants, wears pink, runs his fingers lustfully around an almost bare John Abraham's magazine cover and crushes on his school's coach.
Rishi Kapoor plays out a not-so-straight version of the comic strip character Mr Weatherbee with infectious glee.

Rate Rishi Kapoor's performance:


Kareena Kapoor, Heroine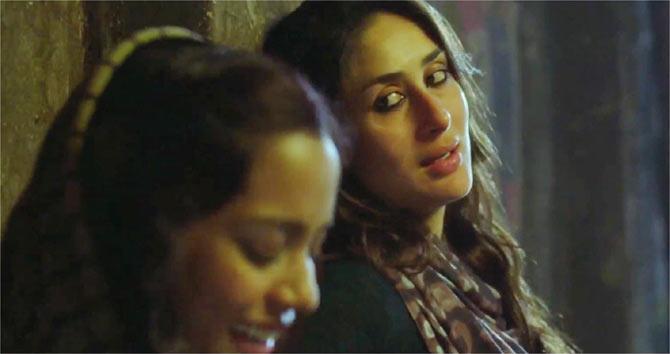 Image: Shahana Goswami and Kareena Kapoor in Heroine
Madhur Bhandarkar's films have a pattern. Characters hit an all-time high followed by rock bottom lows. And this journey is infused with all sorts of scandals and society no-no.
Kareena Kapoor in the National Award-aspirant Heroine, even if fleetingly, gets a bit adventurous with her hinted girl-on-girl night-out featuring Shahana Goswami.
That she leaves the latter high and dry the next morning is another story.

Rate Kareena Kapoor's performance:


Saqib Saleem, Bombay Talkies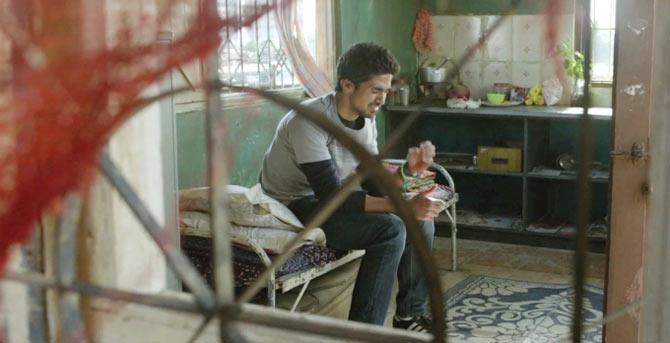 Image: Saqib Saleem in Bombay Talkies
Saqib Saleem's character in Bombay Talkies is unusually candid and catty about his sexual preferences but fights his own demons on the family front.
His father treats him with disdain and it's the same denial he stands up to when a man he discovers to be gay refuses to come out.

Rate Saqib Saleem's performance:


Randeep Hooda, Bombay Talkies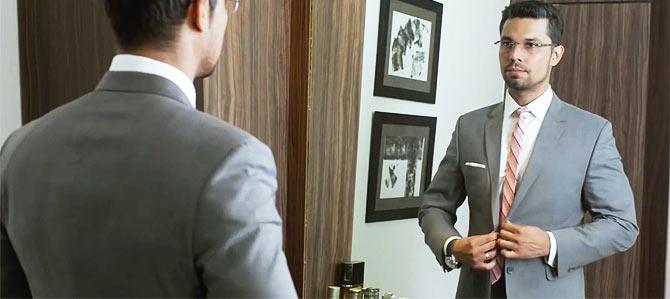 Image: Randeep Hooda in Bombay Talkies
Living a lie in the garb of a perfect marriage and professional image, Randeep Hooda is a man at conflict with himself in Karan Johar's segment of Bombay Talkies.
It's only when he's confronted with the truth about his sexuality, does aggression pave the path for acknowledgement.
Hooda's kiss with Saleem was one of the most talked-about aspects of this anthology tribute to Hindi cinema.

Rate Randeep Hooda's performance:


Rahul Bose, I Am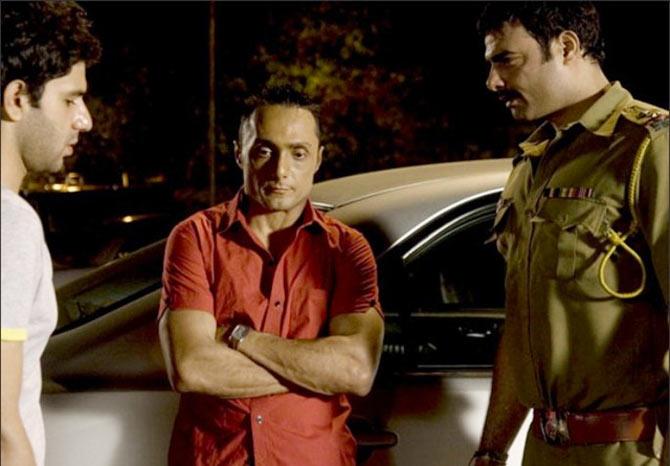 Image: Arjun Mathur and Rahul Bose in I Am
In Onir's crowd-sourced social drama, Rahul Bose plays a gullible, urban gay guy who's caught making out with another man in public by the cops and the humiliation that follows.
Turns out it he was a planned target of a rude setup wherein everyone -- from his short-term companion to the police officer -- were involved.

Rate Rahul Bose's performance:


Shabana Azmi, Fire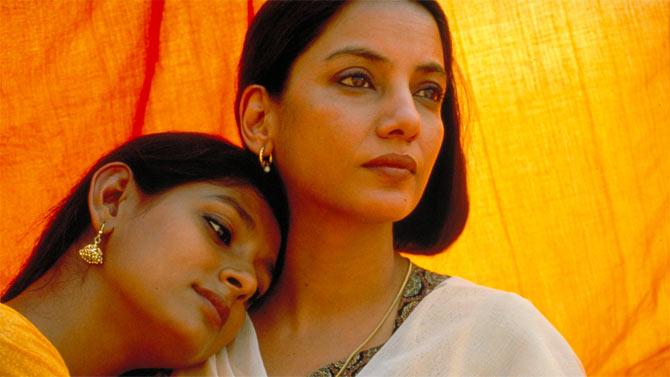 Image: Nandita Das and Shabana Azmi in Fire
Suppressed desires, following over a decade of non-existent sex life caused by her abstinence-practising husband, leave Shabana Azmi's timid housewife a mix of guilt and liberation in Deepa Mehta's hugely controversial, Fire.
But when she finds an unlikely sexual outlet in her sister-in-law, traditions are defied and rules of the heart are rewritten.

Rate Shabana Azmi's performance:


Nandita Das, Fire
Image: Nandita Das and Shabana Azmi in Fire
Nandita Das experiments with her sexuality as the rebellious and fiery counterpart to Azmi's duty-bound bahu in Fire.
Deepa Mehta's idea was to reinforce the freedom to choose through her film but it's the 'sensational' factor to its lesbian theme that attracted all kinds of attention.

Rate Nandita Das' performance:


Sanjay Suri, My Brother…Nikhil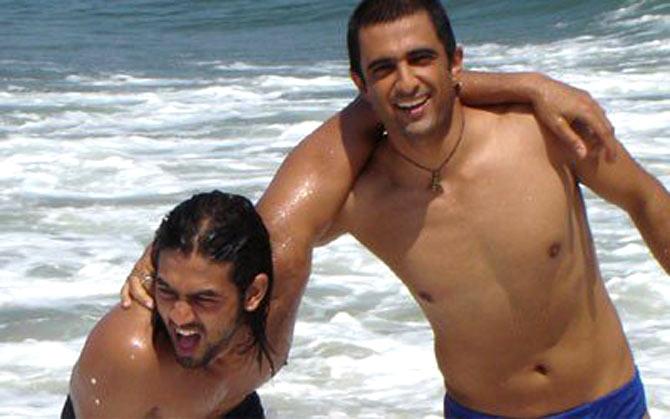 Image: Shayan Munshi and Sanjay Suri in My Brother...Nikhil
My Brother... Nikhil concerns itself with the harassment meted out at a swimmer after he's diagnosed as HIV positive.
Here, Sanjay Suri's poignant portrayal of an AIDS patient evokes empathy while the subtlety of his interactions with boyfriend (Purab Kohli) is refreshingly free of the freak show that can be Bollywood.

Rate Sanjay Suri's performance:


Isha Kopikkar, Girlfriend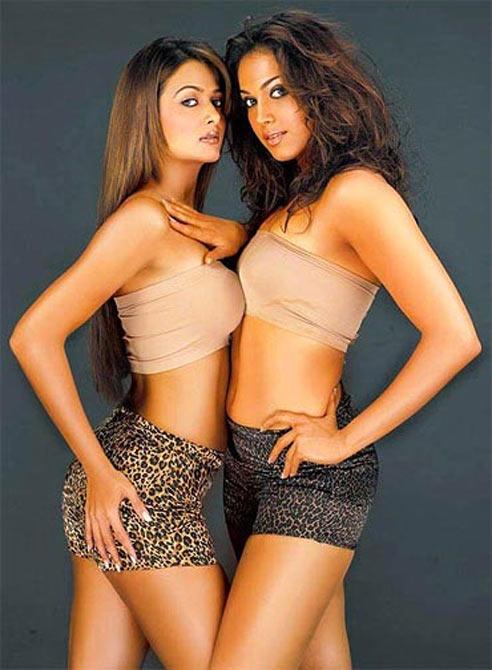 Image: Amrita Arora and Isha Kopikkar in Girlfriend
While there's no denying Girlfriend is abysmal as they come, the movie sure brought the 'L' word out of the closet, as captured in Isha Kopikkar and Amrita Arora's provocative poses.
Saddled with a daft role, Kopikkar tries to make the best of this Fatal Attraction of the homosexuals with oodles of sex appeal.

Rate Isha Kopikkar's performance: