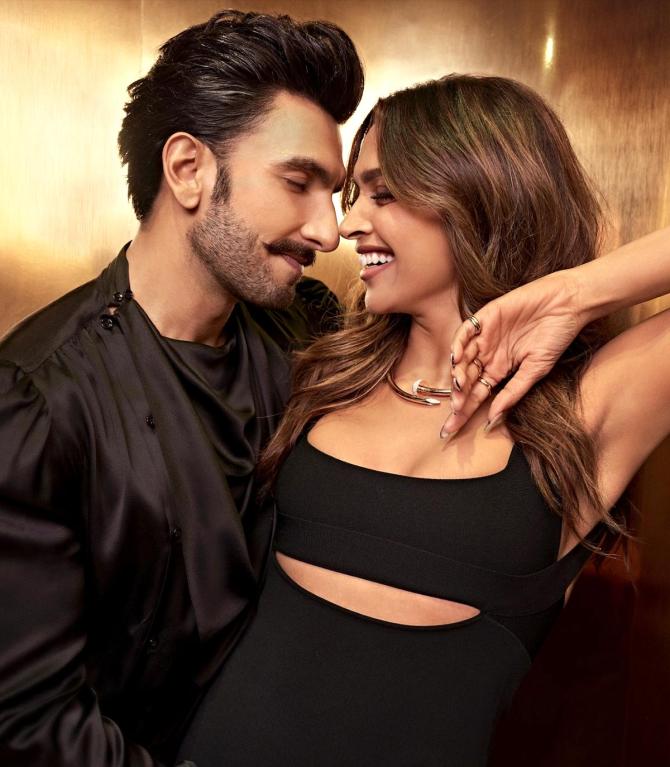 Deepika Padukone and Ranveer Singh get together on Karan Johar's couch for the first time in Koffee With Karan Season 8.
The promo sees them spilling interesting details about their wedding and the man, besides Ranveer, Dips has the best chemistry with (no, it's not Shah Rukh Khan).
"With Hrithik, which everyone is going to see," she says, referring to their coming film, Fighter.
Ranveer reveals he had proposed to Dips way back in 2015, three years before they got married, and then spoke about the way they got married.
He was shooting for Rohit Shetty's Simmba at the time, and it had to be wrapped up in record time so that he could attend his destination wedding in Lake Como, Italy.
"I called Rohitbhai and I said that aisa-aisa hai. He was like, theek hai, day night shoot karke khatam karenge tu jaa jee le apni zindagi," Ranveer says.
"We shot day and night 24 hours round the clock towards the end of Simmba so I could make it for my wedding."
Hotstar Specials' Koffee with Karan will start streaming from October 26.