And #DuttsTheWay the film is wrapped up!
Rajkumar Hirani has wrapped up the shoot of his much awaited biopic on Sanjay Dutt.
The film, which releases on June 29, is yet to get a title.
The director shared a picture of himself with his lead actors, Ranbir Kapoor and Sonam Kapoor.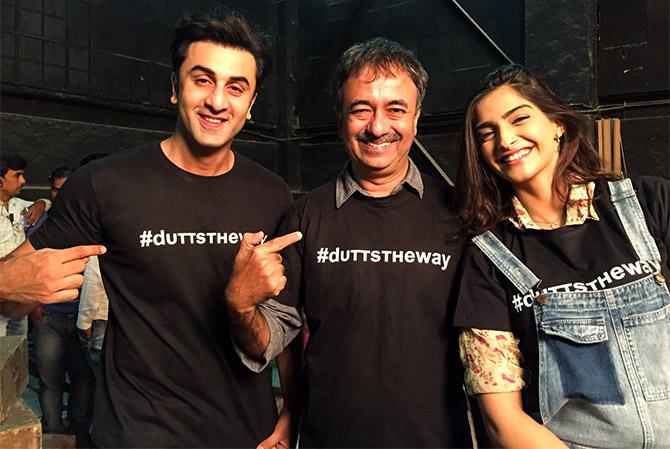 'It's a wrap. Dutt Biopic shoot done,' tweets Hirani.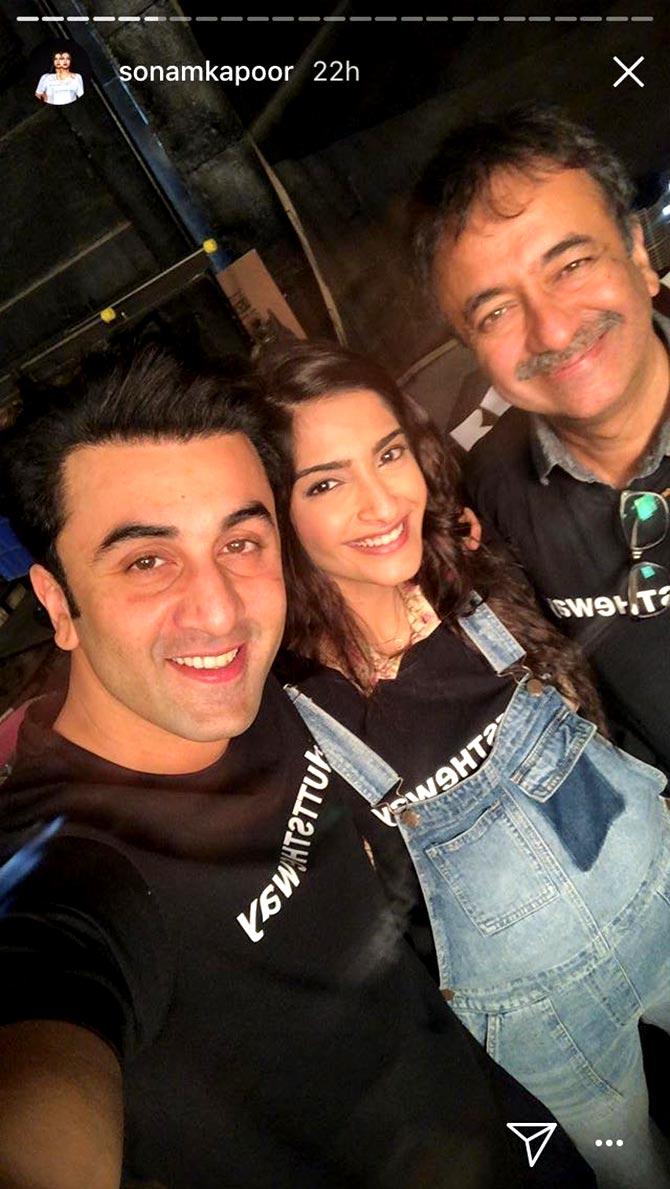 They share their duties -- Ranbir takes a selfie and Sonam posts it on Instagram.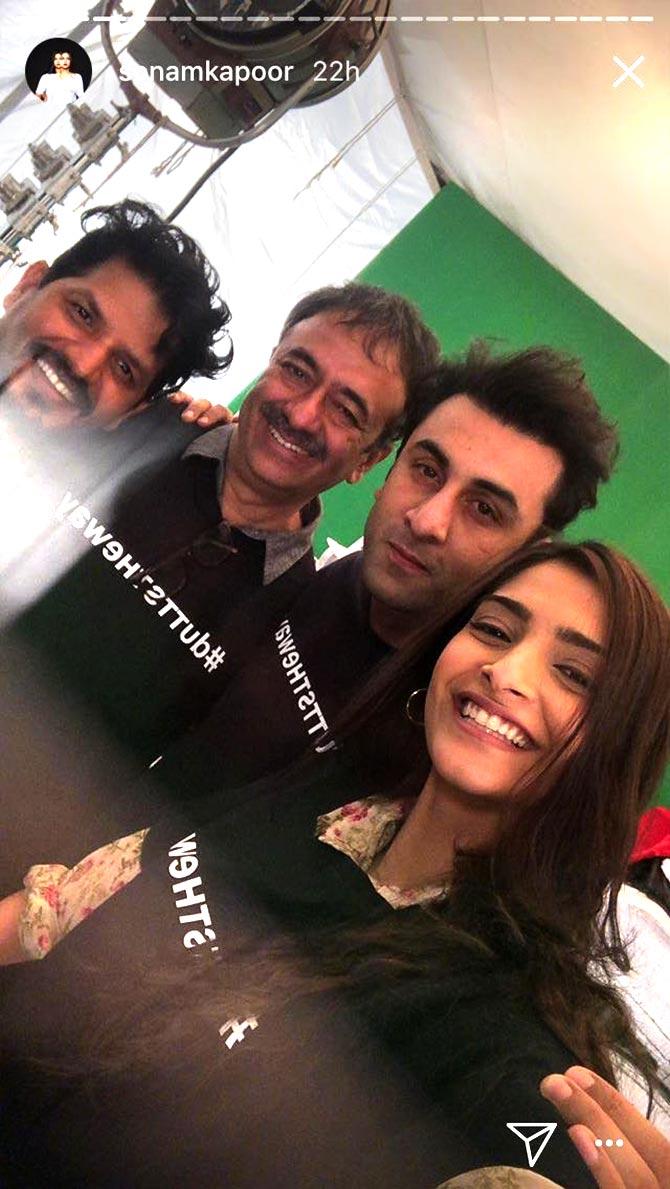 Cinematographer Ravi Varman joins in.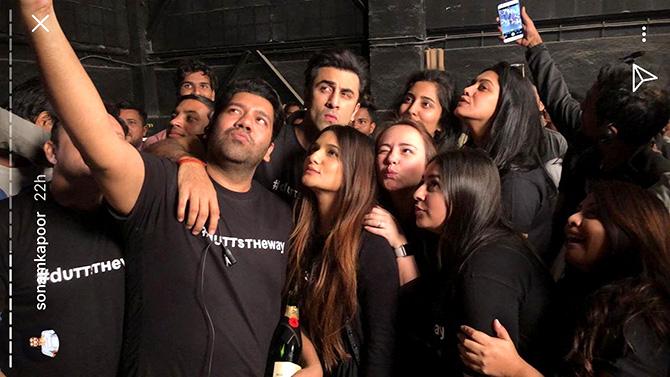 Guys, it's time to pout.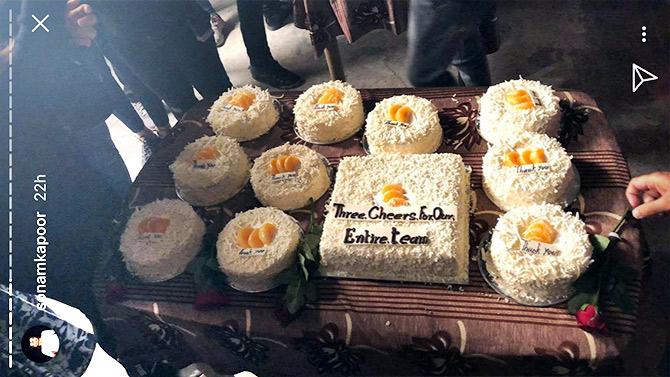 Clearly, the crew won't fall short of cake.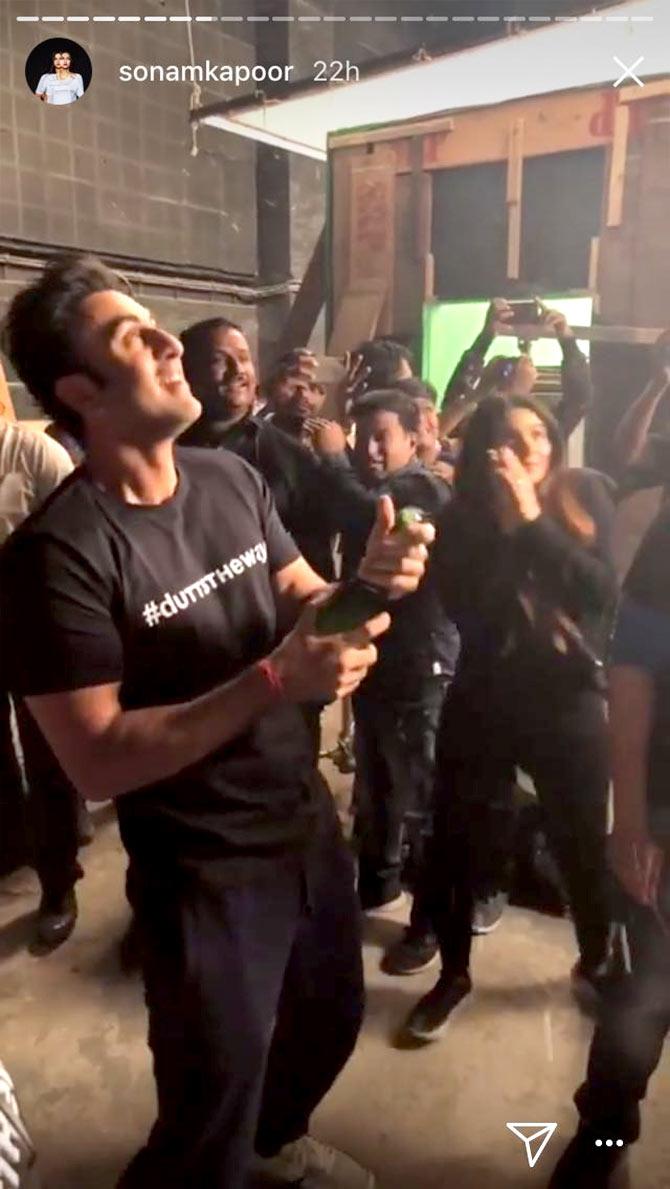 Popping the champagne.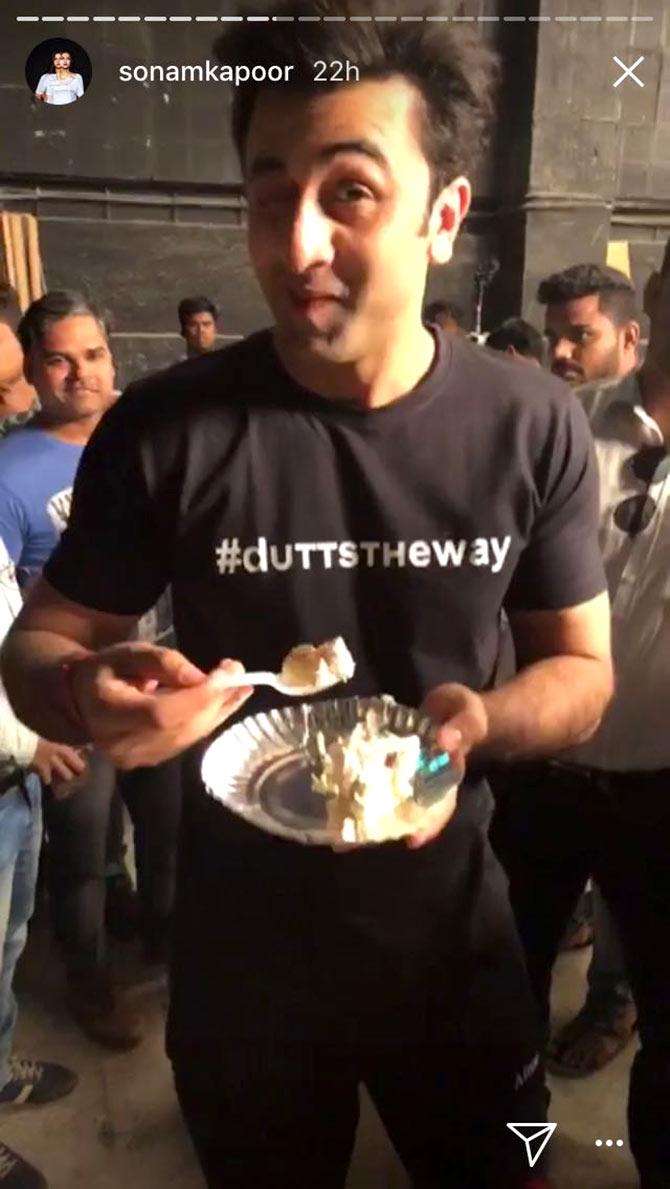 Looking at Ranbir wolfing down the cake, Sonam wonders about the actor's diet plan.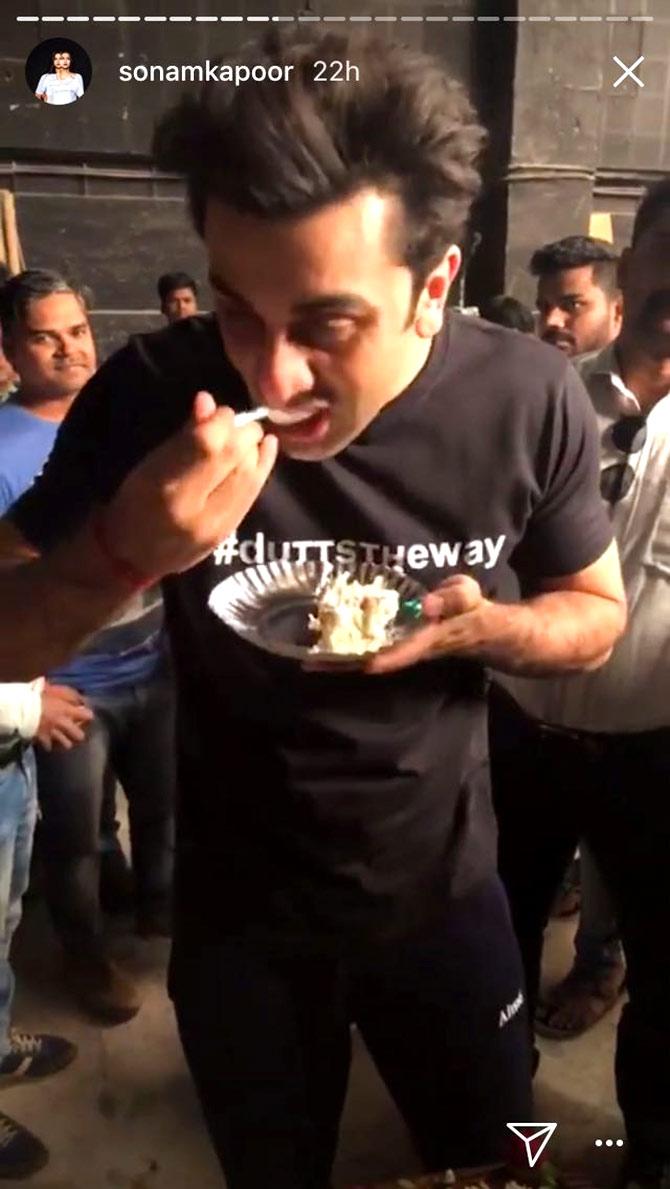 Ranbir obviously doesn't care.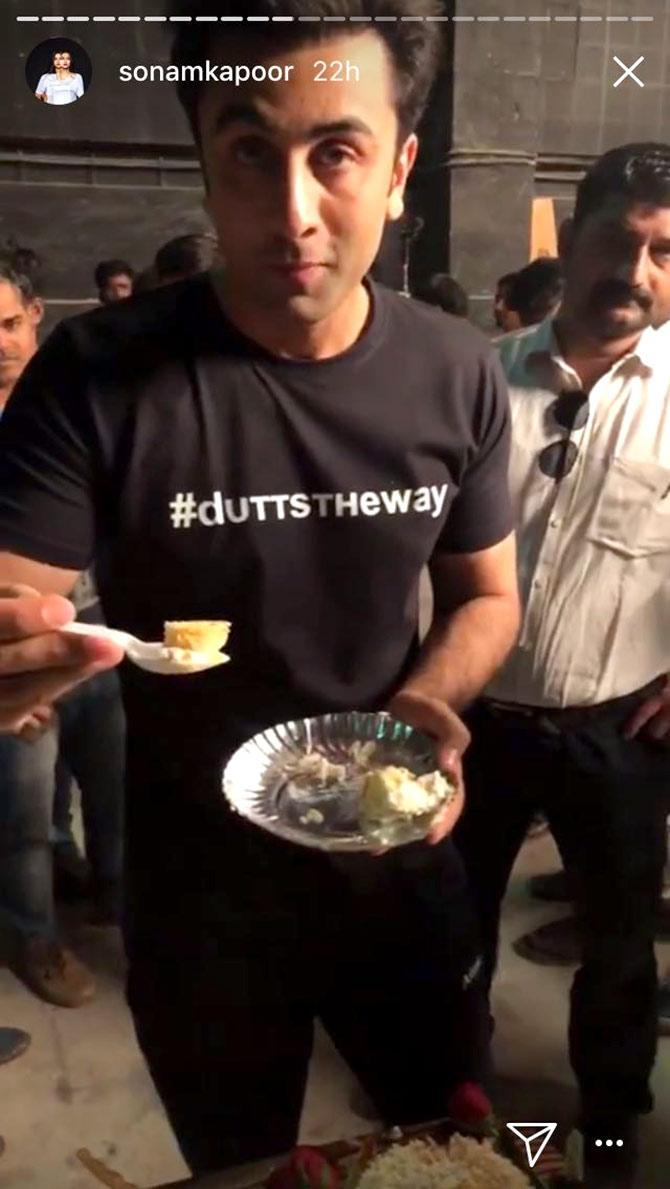 He generously offers Sonam a bite. 'Do you want some?'
Photographs: Kind courtesy Sonam Kapoor/Instagram and Rajkumar Hirani/Twitter