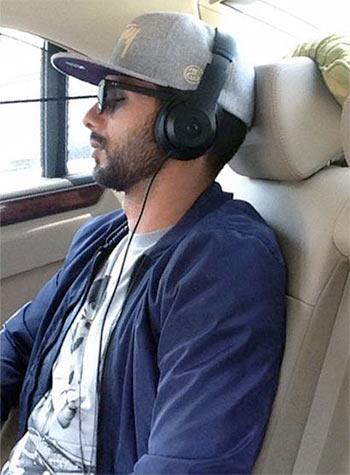 Stars find creative ways to get their beauty sleep!
It's tough being a celebrity in Bollywood.
Long hours of shooting, sometimes well into the night, endless movie promotions, and a jet-setting celebrity life can be quite stressful, and actors know the magic of power naps.
Ask Ranbir Kapoor.
Don't believe us? Take a look: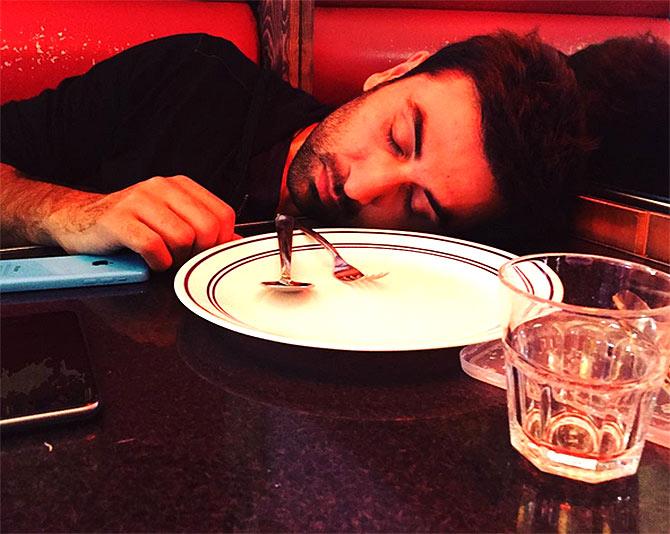 Image: Anushka Sharma/Instagram
Next time, your are tired waiting for your food at a restaurant, take a quick nap, just like Ranbir Kapoor and you won't have to worry about killing time!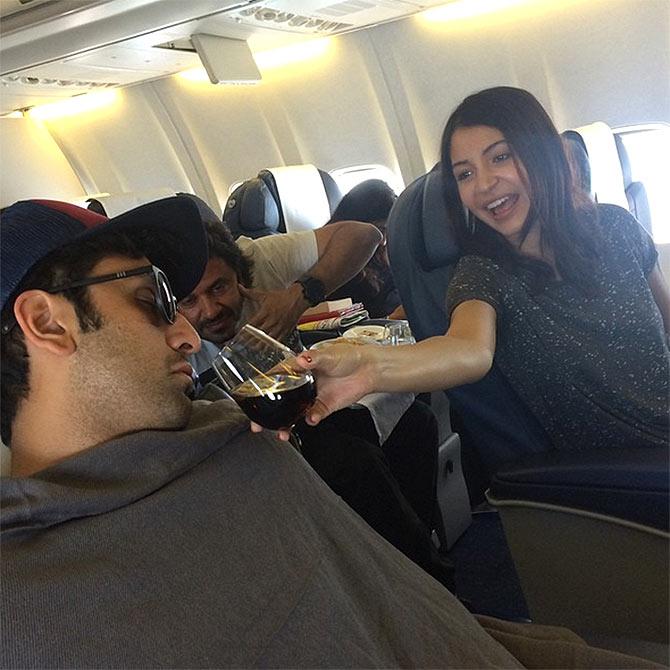 Image: Anurag Kashyap/Instagram
The other ideal place to take a nap is on long flights. And Kapoor knows that too, never mind pesky co-passengers!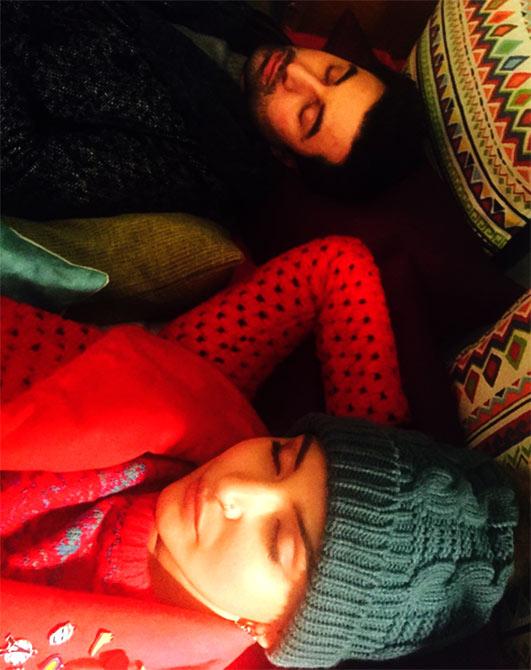 Image: Karan Johar/Instagram
That's not all!
RK even sleeps in-between shots on the sets of his films. How else do you expect him to deliver a good performance?
Anushka Sharma takes quick lessons!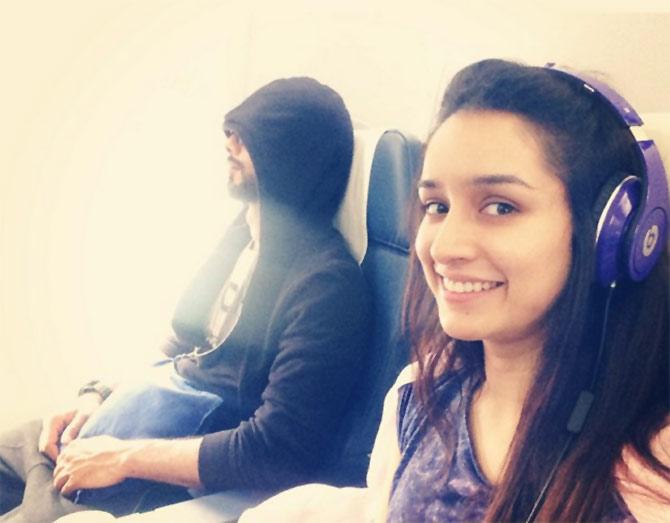 Image: Shraddha Kapoor/Instagram
If Ranbir loves his power naps, so does Shahid Kapoor!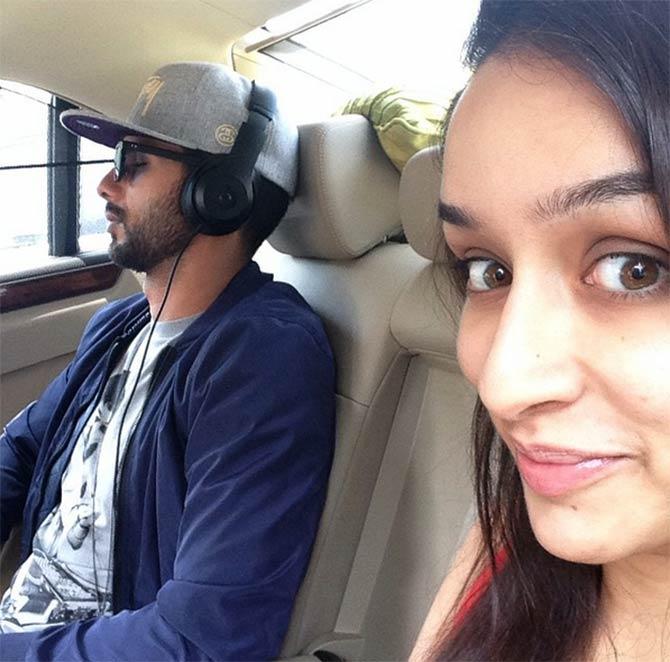 Image: Shraddha Kapoor/Instagram
Flights or long drives, Shahid just plugs on his earphones for a snooze. And gives Shraddha Kapoor a new pass time of clicking pictures!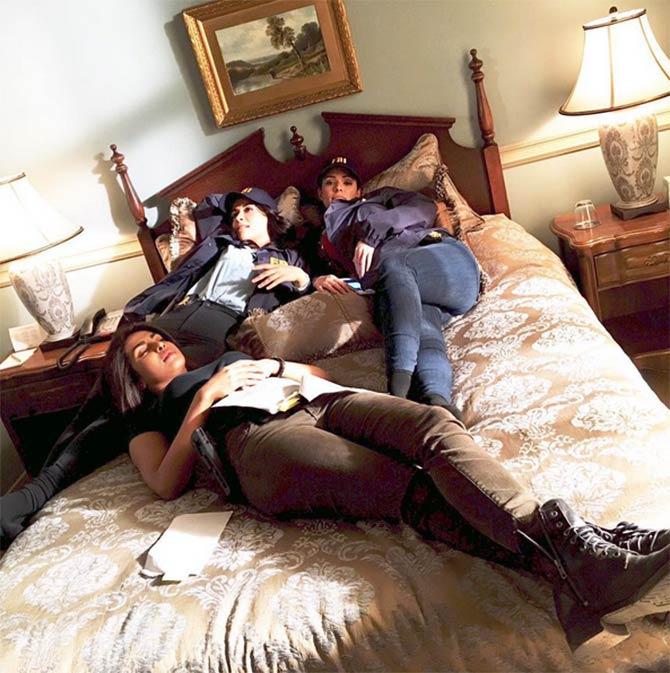 Image: Priyanka Chopra/Instagram
Even Priyanka Chopra knows the magic of a quick nap. Guess that's how she has been managing her Bollywood and Hollywood career really well.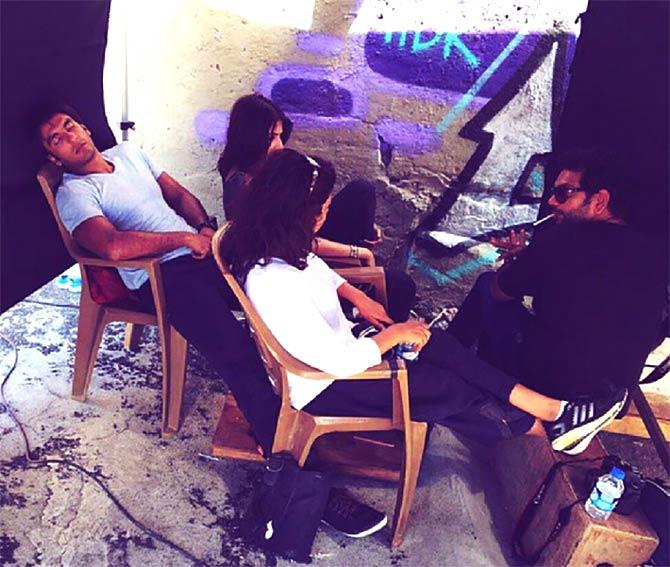 Image: Ranveer Singh/Instagram
Who says you need a bed for a good sleep? Ranveer Singh seems to be doing just fine on a chair.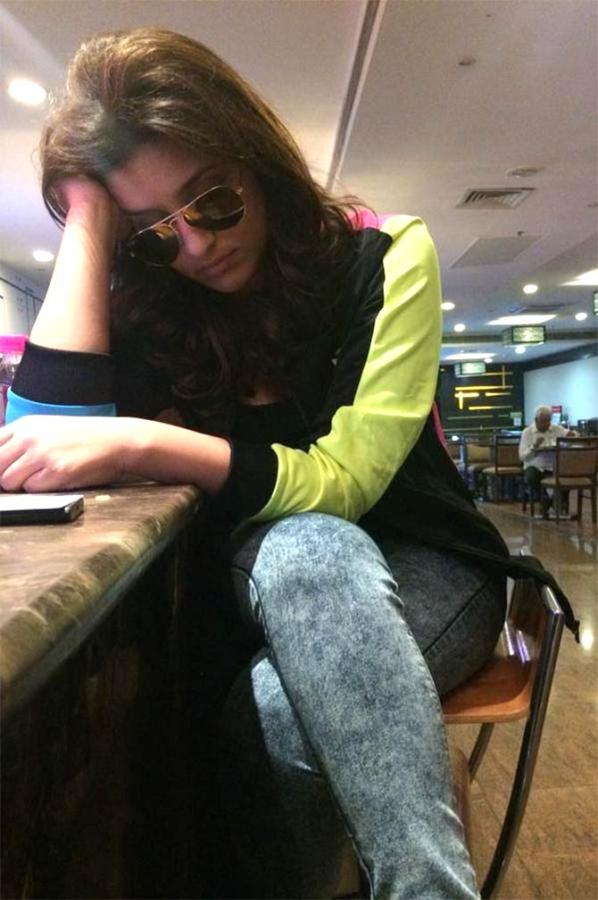 Image: Parineeti Chopra/Instagram
And that's Parineeti Chopra assuring us, just like Ranveer, that a power nap is important, with or without a bed, and literally *anywhere*!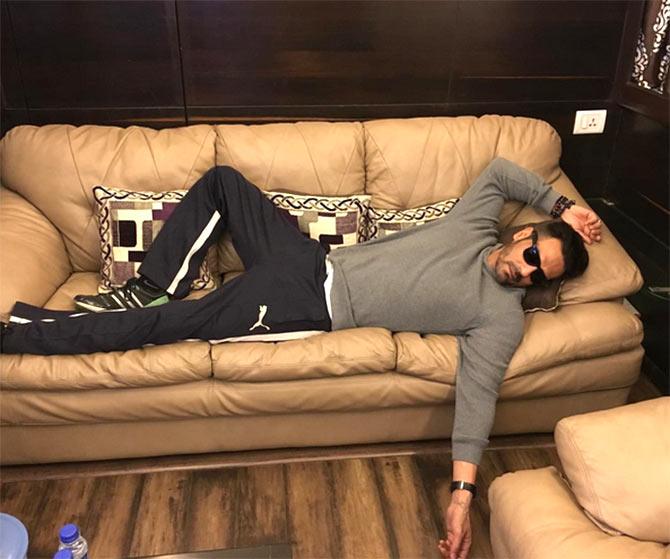 Image: Arjun Rampal/Instagram
That's Arjun Rampal giving other B-town stars some #VanityVanGoals for power napping.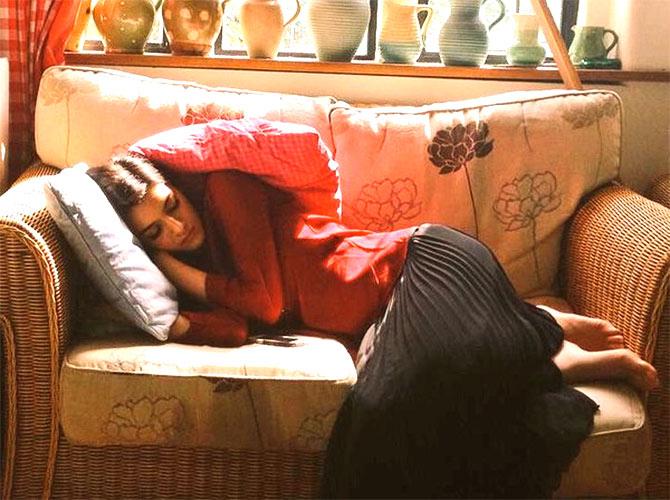 Image: Kriti Sanon/Instagram
Kriti Sanon, we get your point loud and clear. The size of the sofa and one's height has nothing to do with taking a nap!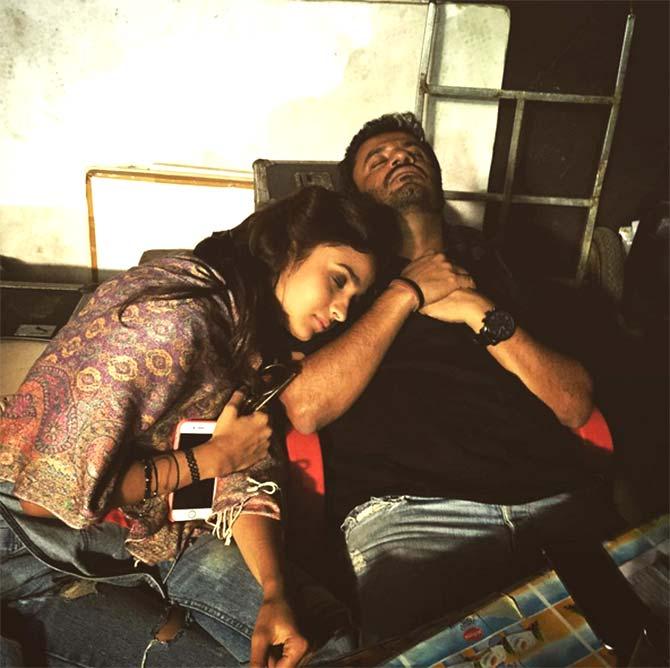 Image: Shahid Kapoor/Instagram
Director Vikas Bahl gives his Shaandaar heroine Alia Bhatt a shoulder to sleep on.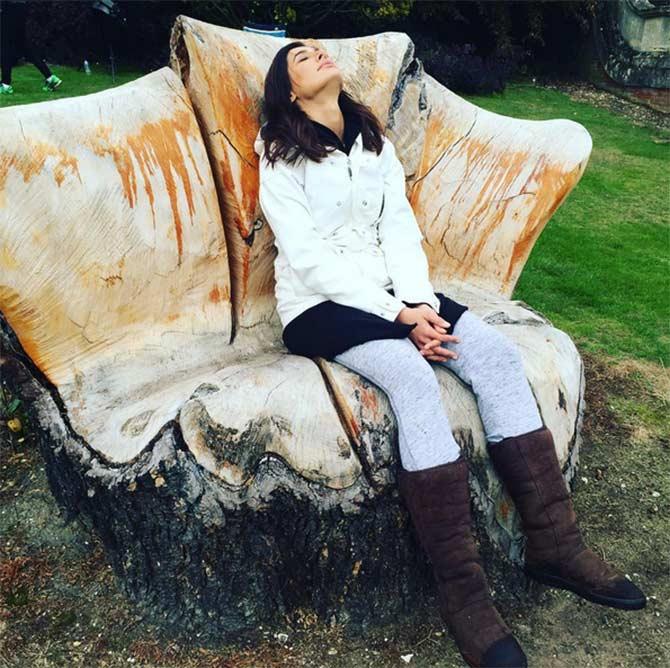 Image: Nargis Fakhri/Instagram
Holidaying in the winter and don't know how to beat the cold? Take a cue from our very own feisty diva Nargis Fakhri.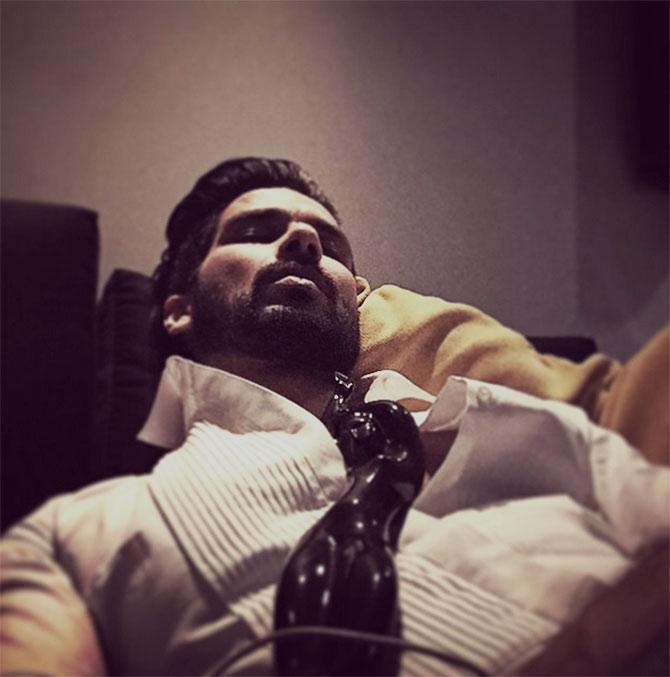 Image: Shahid Kapoor/Instagram
That's Shahid showing us how to celebrate success in the most effective way.