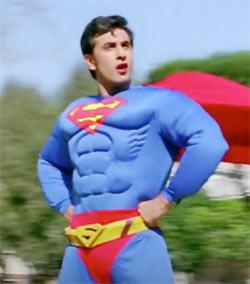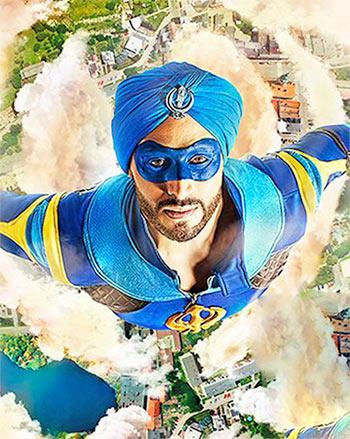 Hrithik as Krrish or Anil Kapoor as Mr India? Take your pick!
Unlike Hollywood's steady supply of superhero vehicles, Bollywood's output is staggeringly low.
Despite the incredible potential in this wish-list of local comic book heroes waiting to be adapted on celluloid, filmmakers are vary of risking tons of money on a project that may or may not be as favourably received as Krrish.
Things are looking up though.
Choreographer-turned-director Remo D'Souza is all set to release his tot-friendly superhero movie starring Tiger Shroff in and as A Flying Jatt, pictured left.
Up next in the genre, Vikramaditya Motwane's Bhavesh Joshi with Harshwardhan Kapoor and Ayan Mukerji's Dragon with Ranbir Kapoor are in the works.
In the past, which star do you think has lived up to this job description better than anyone else?

Hrithik Roshan, Krrish/Krrish 3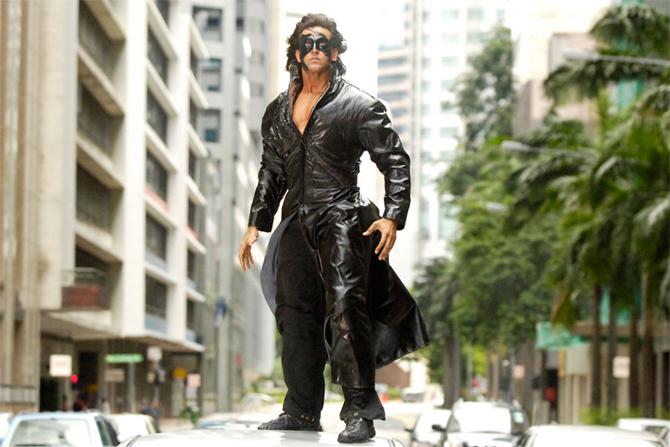 Thanks to Jadoo, the friendly blue alien his daddy rescued, Hrithik Roshan's Krrish received enough superhuman strength to hammer a lifetime of evil.
And every time the brawny saviour slips into his black mask and trench coat to overthrow the super villain, box office rakes in the moolah.

Kangana Ranaut, Krrish 3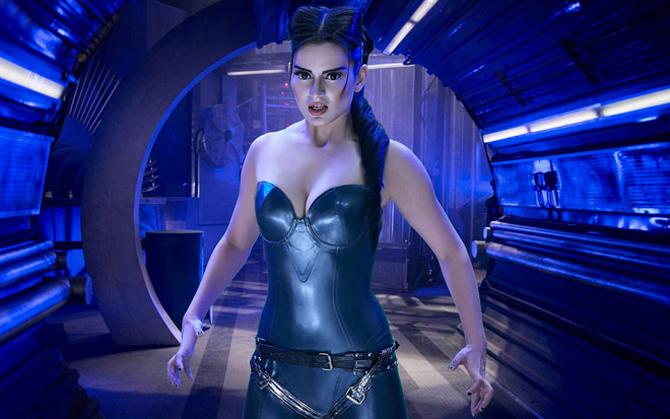 She may start out as the shape-shifting scheming mutant but Kangana Ranaut's Kaya soon realises the power of good and switches loyalties when it matters.
More importantly, the woman kicks butt in spandex like nobody's business.

Shah Rukh Khan, Ra.One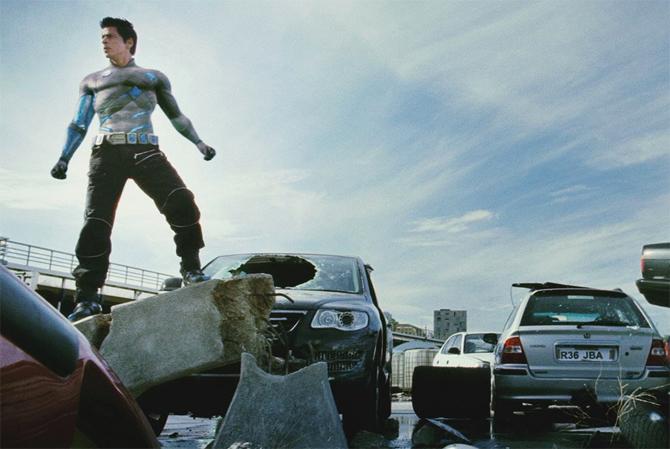 SRK's turn as G.One, the blue-eyed robot resembling his creator, except in a cooler costume and power packed transmitter, out of a computer programme and into the real world, was released amidst giddy fanfare only to fizzle at the box office.
Still, the actor gets points for trying to break out of the Raj/Rahul rut.

Priyanka Chopra, Drona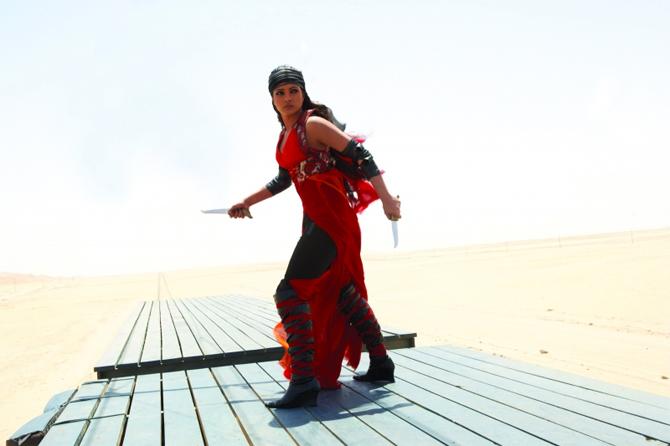 Although it's Abhishek Bachchan who plays the titular character of a warrior oblivious to his might, Priyanka Chopra is the one to steal the show with her ferocity as his undaunted bodyguard.

Ranbir Kapoor, Anjaana Anjaani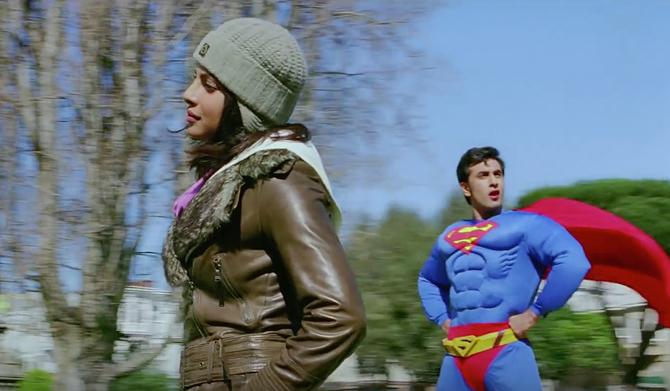 All right, so Ranbir Kapoor's suicidal character is far from heroic in the US-based rom-com. But how handsome is the actor in that Superman costume vowing to protect his ladylove from harm's way?

Abhay Deol and Minissha Lamba, Honeymoon Travels PVT LTD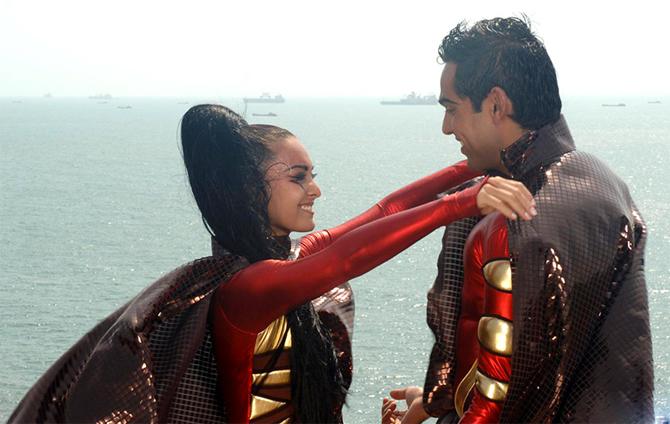 As the newlyweds sharing a ten on ten compatibility, Abhay Deol and Minissha Lamba face their share of hiccups on concealing their superhero identity to take off on rescue missions.
It's not long before they discover the pleasant truth and things go back to being perfect again.

Anil Kapoor, Mr India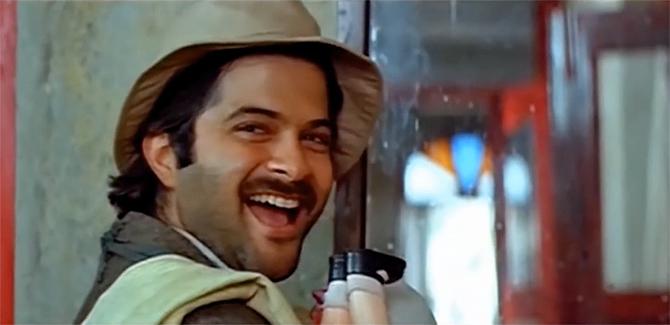 From a visible do-gooder to a bunch of orphans to an invisible superhero saving the city from a crazy villain's wrath, Anil Kapoor's Mr India is Bollywood's most satisfying blend of science fiction and fantasy.

Jackie Shroff, Shiva Ka Insaaf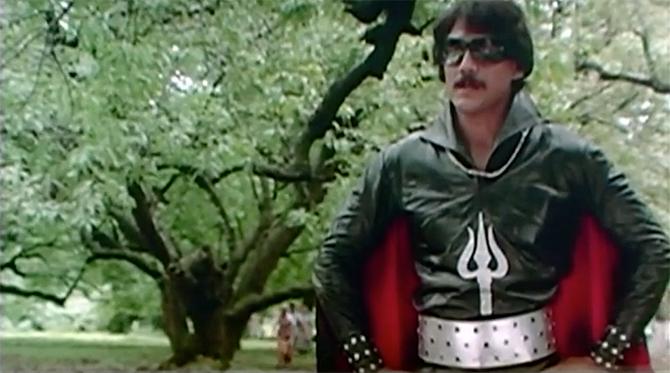 Jackie Shroff's Shiva is Batman with a difference.
After his parents are killed, three kind souls of Hindu, Muslim and Christian religious leanings raise and train him in martial arts to protect the defenceless from the forces of evil. Of course, it's Jaggu Dada's mask and costume with a huge trishul symbol that grabs maximum eyeballs.

Amitabh Bachchan, Toofan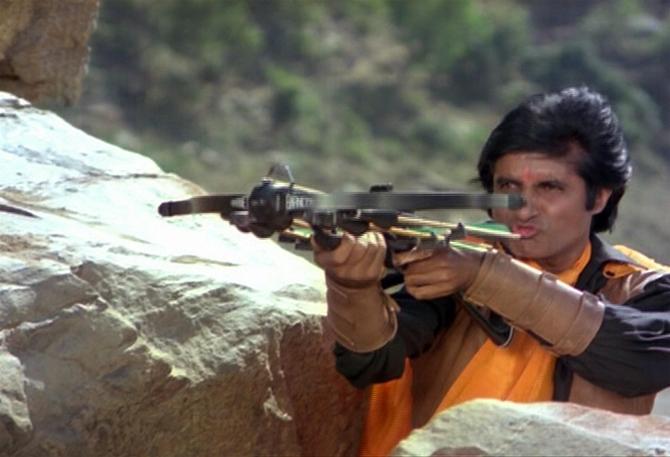 As the Hanuman Chalisa-chanting desi superhero Toofan, Amitabh Bachchan, asserts his larger-than-life presence in a funny black and orange costume and crossbow as weapon of choice.
Only the audience found his antics more tickling than thrilling.

Amitabh Bachchan, Ajooba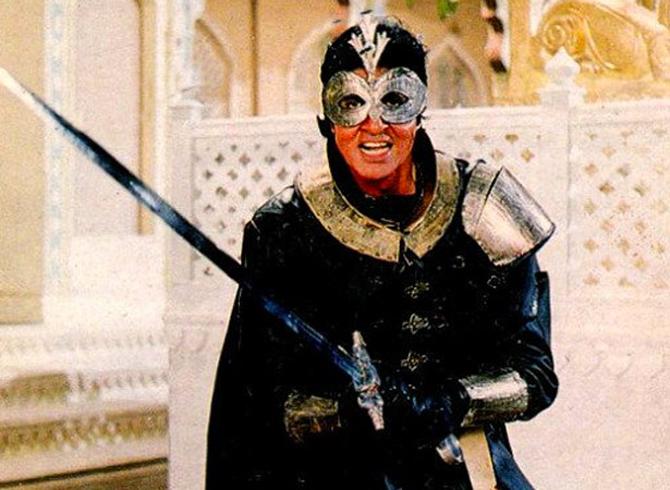 Ditto for the Shashi Kapoor helmed Indo-Russian fantasy where the Big B plays a storybook knight in shining armour believing a dolphin to be his mother whilst fighting a wicked sorcerer behind disguise.

Amitabh Bachchan, Shahenshah
With a catchphrase to knock the viewer's socks off -- Rishtey main toh hum tumhare baap lagte hain, naam hai Shahenshah -- and metal sleeve costume to ward off attack, AB is every bit the dark knight Bollywood takes pride in and dare not remake.

Govinda and Kimi Katkar, Dariya Dil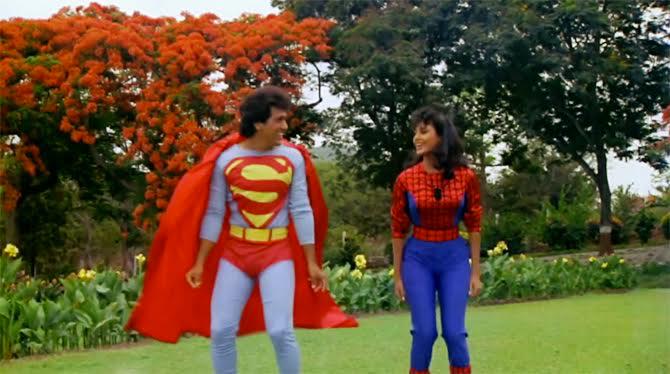 Dariya Dil barely even qualifies as a movie let alone one about superheroes.
Nevertheless, the imagery of Govinda and Kimi Katkar in Superman and Spidey's bodysuits and bailing out random passerbys from random goons is just too priceless to not find a mention.