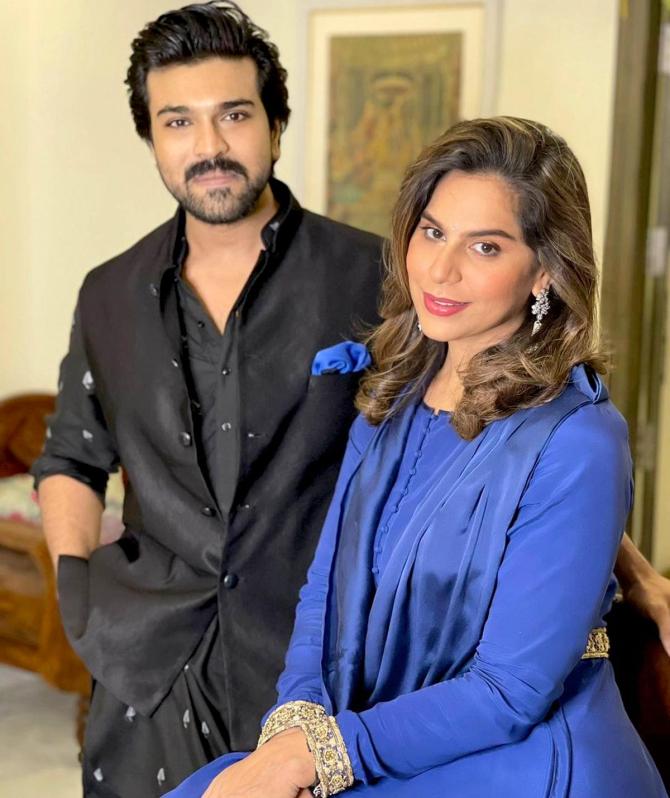 Early on Tuesday, June 20, 2023, a baby daughter was born to Ram Charan and Upasana Kamineni Kondela.
On June 19 evening, Upasana was admitted to the Apollo Hospital in Jubilee Hills, Hyderabad. The Apollo chain of hospitals was established by Upasana's grandfather, Dr Pratap C Reddy.
When earlier some sections of the media reported that Upasana and Ram Charan intended to have their first child out of the country, it was a matter of acute embarrassment for the couple.
"How could they have their child abroad when they have the best medical facilities available in India? Yes, Upasana and Ram Charan are thrilled to bits. Ram always wanted a baby girl whereas his father (superstar Chiranjeevi) was fine with either a boy or a girl," says an actor from Hyderabad who is very close to the family.
Chiranjeevi and Surekha Konidela, Ram's parents, visited the couple early on Tuesday morning to see their granddaughter.
Fans who are hoping for a glimpse of the baby may have to wait long, Ram and Upasana intend to protect the child from the public gaze.