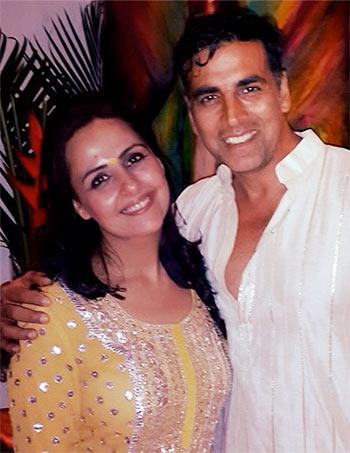 This Raksha Bandhan, we decided to look at some adorable bhai-behen pictures of our film industry from their social media sites.
Take a look.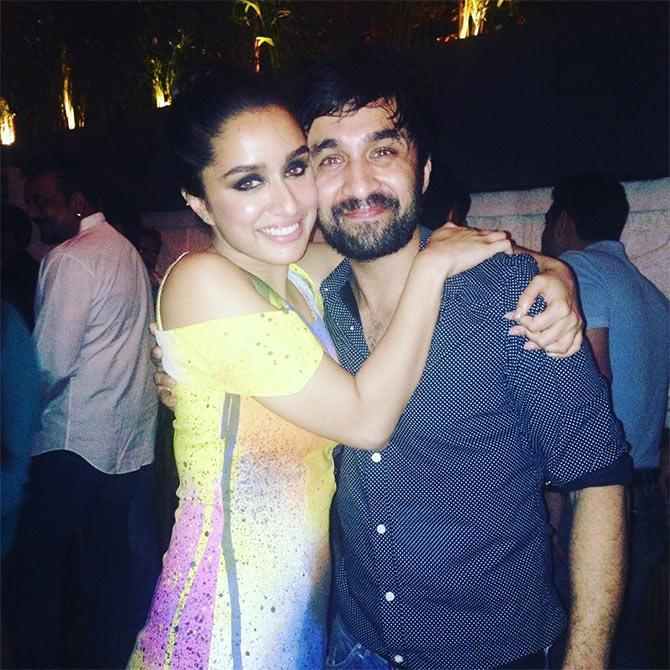 IMAGE: Shraddha Kapoor with Siddhanth. Photograph: Shraddha Kapoor/Instagram
Shraddha with her brother and partner-in-crime, Siddhanth.
Siddhanth is older, by three years.
Here's an inside peek into their beautiful Mumbai home.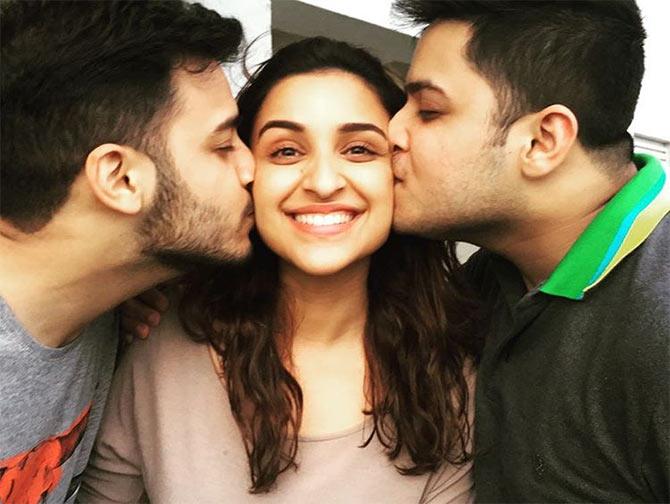 IMAGE: Parineeti Chopra with Shivang and Sahaj. Photograph: Parineeti Chopra/Instagram
Parineeti gets a lot of love from her younger brothers: Shivang, 22, and Sahaj, 23.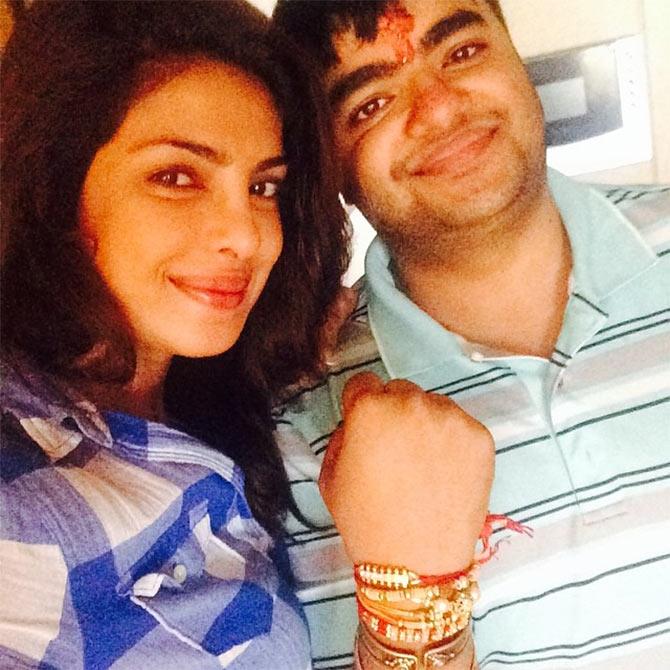 IMAGE: Priyanka Chopra with Siddharth. Photograph: Priyanka Chopra/Instagram
Priyanka's brother Siddharth always tries to stay by his globe-trotting sister's side, and lend her support.
He is younger to his big sis by seven years.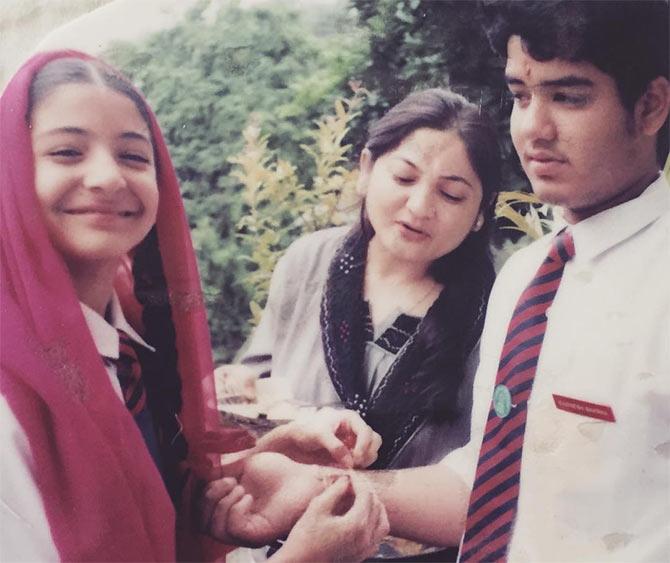 IMAGE: Anushka Sharma with brother Karnesh and mother Ashima. Photograph: Anushka Sharma/Instagram
Anushka captions her cute throwback picture from 1998: 'Bro looking thinking- 'what is up with her craziessss'. Year 2015 - still thinking that.'
Karnesh is Anushka's elder brother.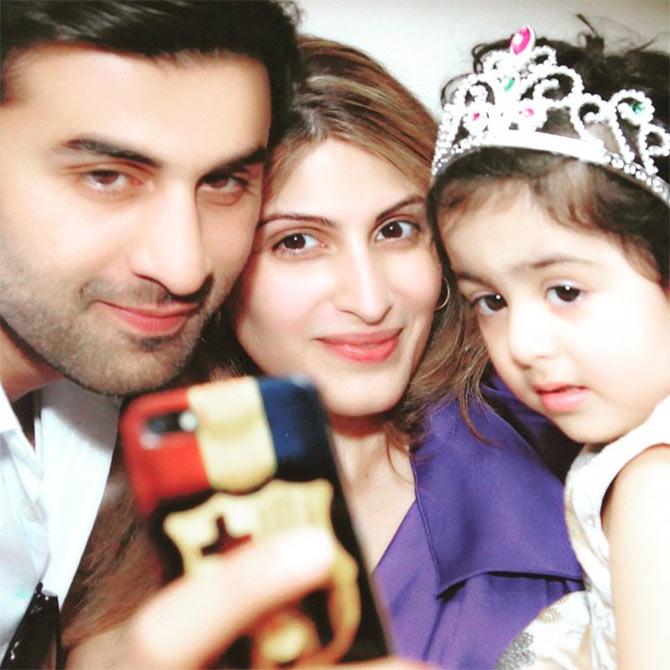 IMAGE: Ranbir Kapoor with Riddhima and Samara. Photograph: Riddhima Kapoor Sahni/Instagram
Don't they make an adorable selfie?
Ranbir poses with his sister Raddhima (she's older by two years), and her daughter, Samara.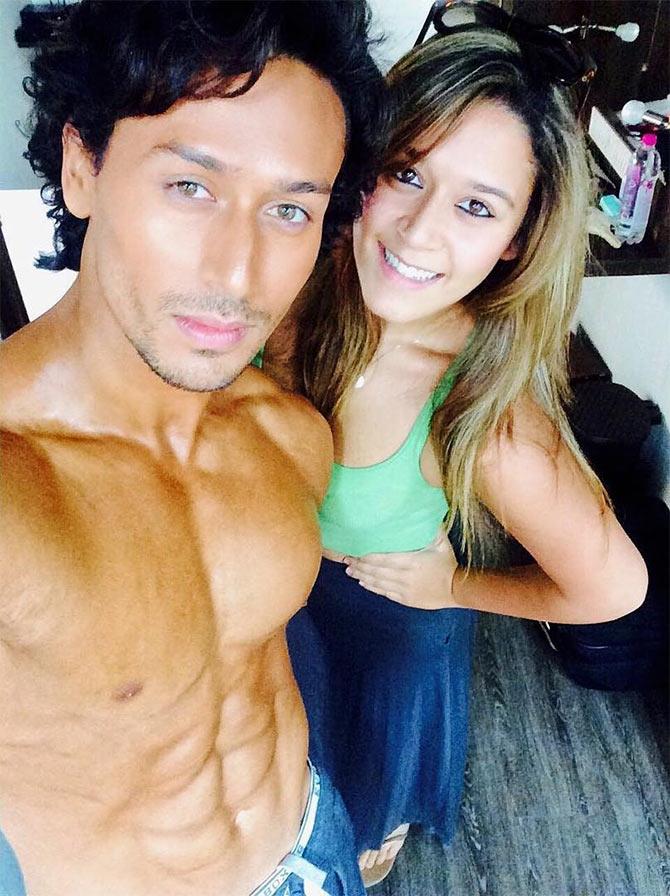 IMAGE: Tiger Shroff with Krishna. Photograph: Krishna Shroff/Instagram
Tiger shows off his chiseled body while his sister Krishna grins happily.
Tiger is older by three years.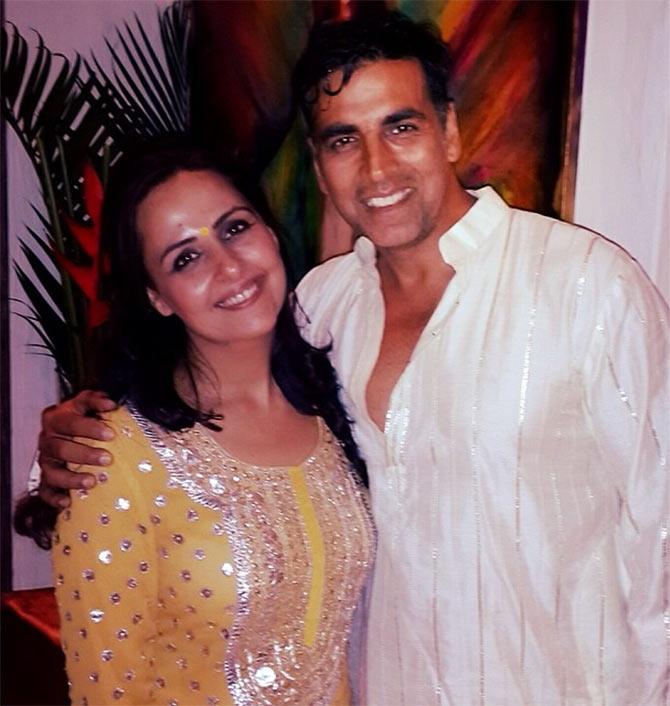 IMAGE: Akshay Kumar with sister Alka Bhatia. Photograph: Akshay Kumar/Instagram
Akshay Kumar poses with his beautiful younger sister Alka.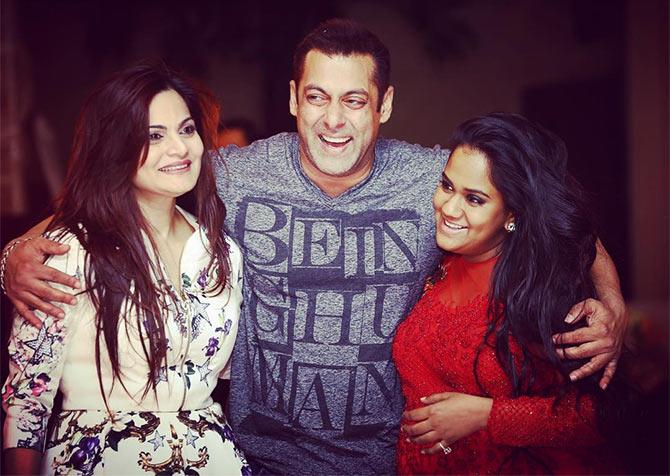 IMAGE: Salman with Alvira and Arpita. Photograph: Arpita Khan Sharma/Instagram
Salman Khan is probably happiest when he's surrounded by his sisters, Alvira and Arpita.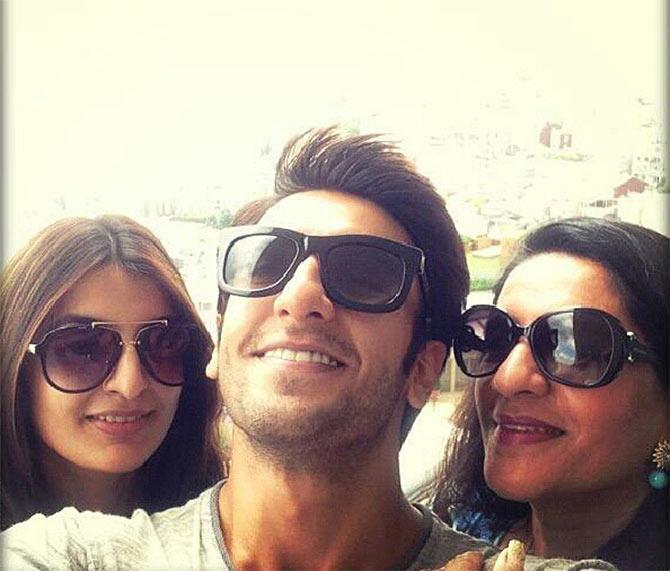 IMAGE: Ranveer Singh with mum Anju and sister Ritika Bhavnani. Photograph: Ranveer Singh/Instagram
Whose kala chashma do you like best?
Ranveer Singh, with his mother Anju and sister Ritika.
IMAGE: Abhishek Bachchan with dad Amitabh and sister Shweta, then and now. Photograph: Abhishek Bachchan/Instagram
Then and now: Abhishek Bachchan shares a nostalgic picture of himself with his dad Amitabh and Shweta, as well as a present picture.
Shweta is two years older.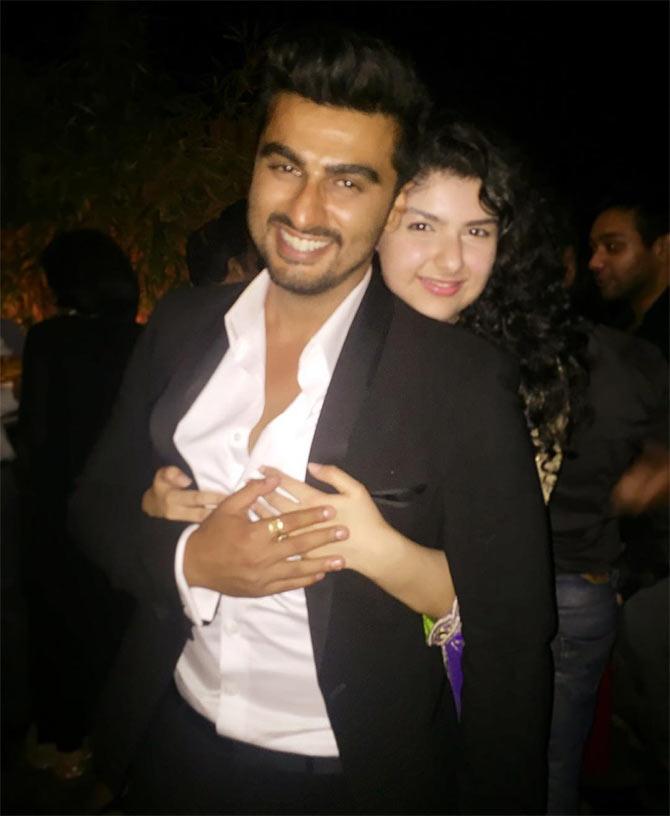 IMAGE: Arjun Kapoor with Anshula. Photograph: Anshula Kapoor/Instagram
'My brother is cooler than yours,' says Anshula of her elder brother Arjun.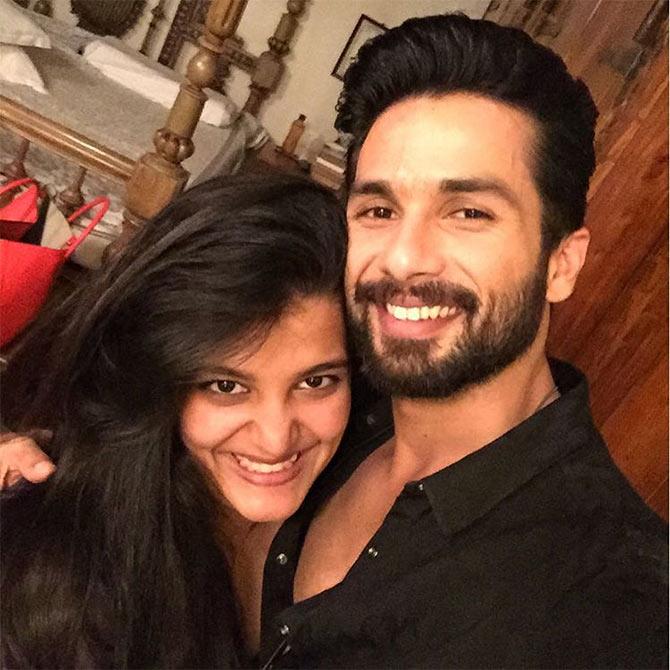 IMAGE: Shahid Kapoor with Sanah. Photograph: Shahid Kapoor/Instagram
Shahid Kapoor takes the mandatory Rakhi selfie with his younger sister Sanah.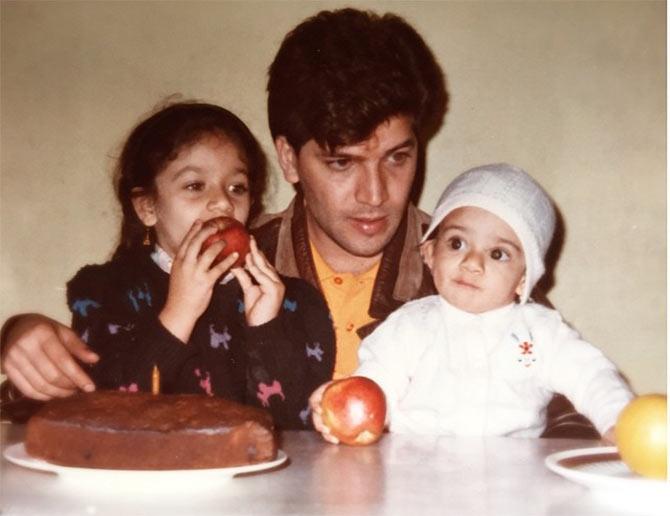 IMAGE: Aditya Pancholi with his kids, Sana and Sooraj. Photograph: Sooraj Pancholi/Instagram
How cute is this throwback picture of Sooraj and Sana, with dad Aditya Pancholi!
Sana is three years older than Sooraj.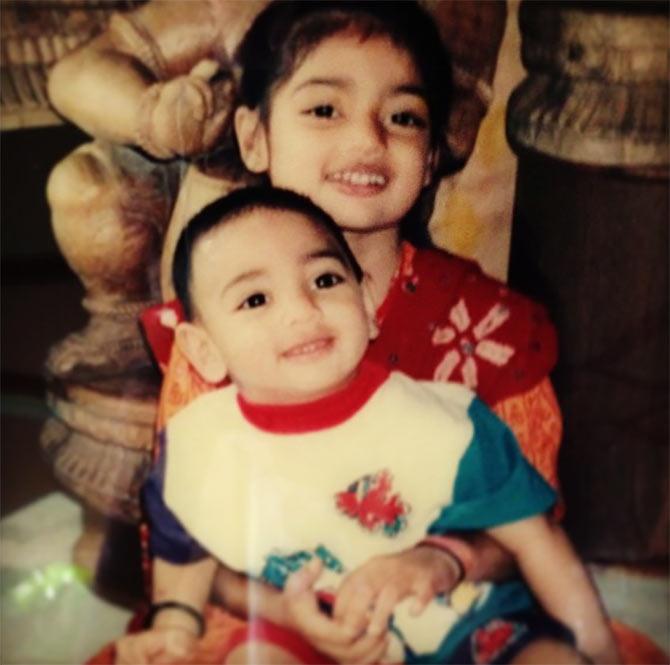 IMAGE: Athiya Shetty with Aahan. Photograph: Athiya Shetty/Instagram
Yet another childhood picture, this time it's Suniel Shetty's kids.
Athiya is four years older than Aahan.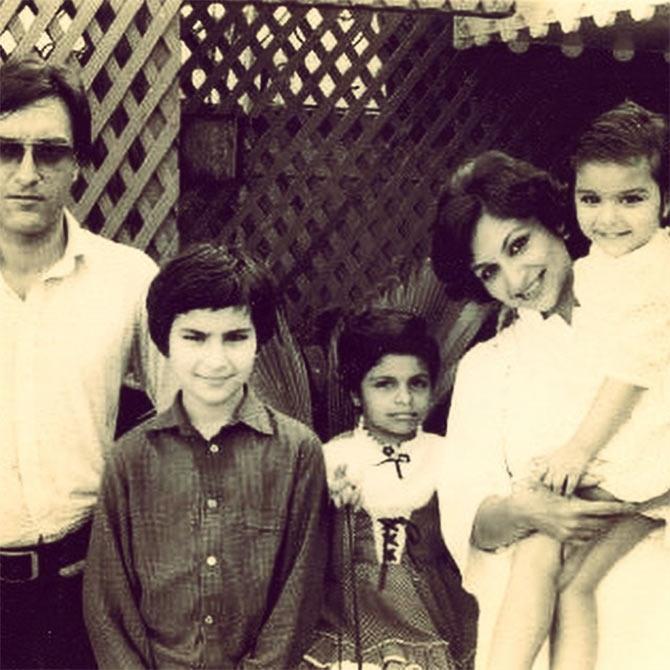 IMAGE: Mansoor Ali Khan Pataudi with wife Sharmila Tagore, and kids Saif, Saba and Soha. Photograph: Soha Ali Khan/Instagram
A Kodak moment indeed.
Mansoor Ali Khan Pataudi poses with his family: wife Sharmila and kids Saif, Soha and Saba.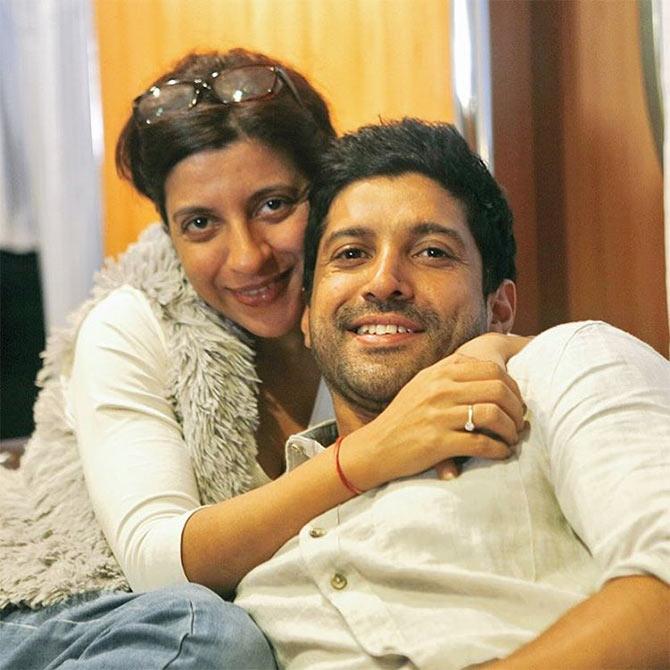 IMAGE: Farhan Akhtar with Zoya. Photograph: Farhan Akhtar/Instagram
Farhan has something special to say about his older sister Zoya: 'Over the years, our relationship has evolved from being close siblings to becoming the thickest of friends and it continues to do so even today. Cheers to all the times we've spent together. Love you Zoya!'