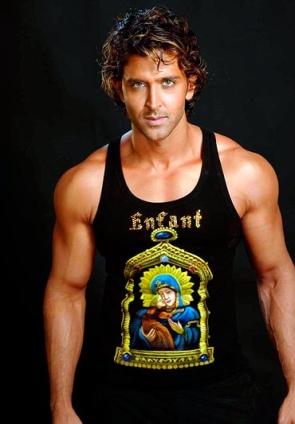 Hrithik Roshan underwent a successful brain surgery at Hinduja Healhcare, Surgical in Khar, Mumbai, on Sunday afternoon.
The surgery was performed by Dr B K Misra and took one and a half hours.
The actor was suffering from subdural hematoma, which is a blood clot between the brain and the skull.
Confirming the news, Hrithik's father Rakesh Roshan said, "The surgery is over and Hrithik is fine. He should be discharged in two days and will have to rest at home for two weeks."
The 39-year-old suffered the injury while performing a stunt for his upcoming film Bang Bang, costarring Katrina Kaif.
"Hrithik was shooting for an underwater stunt in Thailand where he had to jump out of the water 30 feet in the air and come down again," Rakesh Roshan explained. "He came down very swiftly. It was the impact with the water that resulted in an injury to the brain."
Hrithik, who is known to do daredevil stunts in his movies, did not take the injury seriously.
"Hrithik started getting minor headaches but at first we did not bother much about it," Rakesh said, adding, "The frequency of headaches started increasing and last month, we did a CT Scan. But the results were negative."
On Saturday, Hrithik decided to take an MRI (Magnetic Resonance Imaging) scan, as his headaches continued.
"Hrithik was going to leave for Prague on Saturday for a month-long schedule of Bang Bang. But he started getting severe headaches, so we decided to get an MRI scan. That is when a big clot was detected. We immediately decided to undergo the surgery."
Meanwhile, Hrithik's wife Sussanne expressed her gratitude through a press release: "Thank you for all your love and concern. Hrithik has come out of the surgery stronger than ever before. Gratitude and love to all of you for all your good wishes and prayers for him."
Earlier today, the actor had posted a message for his fans on his official Facebook page, revealing the surgery and asking them to pray for his speedy recovery.
Once Hrithik recovers from the surgery, Hrithik will start promoting his upcoming film, Krrish 3, and will resume work on Bang Bang.