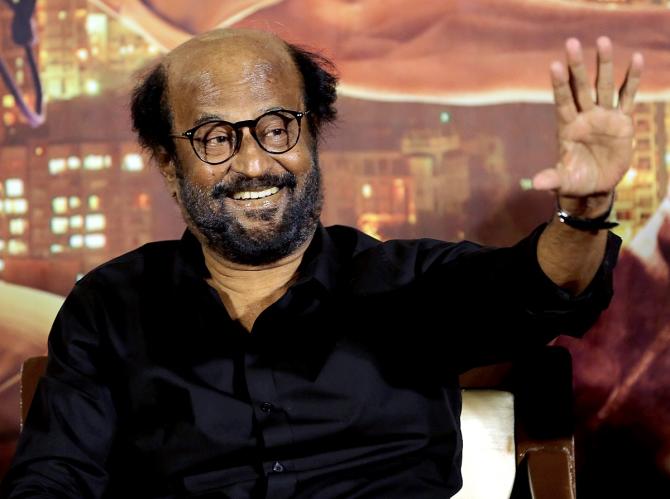 Rajinikanth returned on July 9 from the US after his annual medical checkup. According to sources close to the mega-star, he is in sound health.
"But he needs to go easy on the work front. The doctors have advised him not to overdo it. He is to follow a strict diet and sleeping-working regime," a close family friend informs Subhash K Jha.
Does this mean Rajinikanth would be working less now?
"Yes, most likely. His wife Latha and daughters are against Rajini straining himself. He has one project on hand, Siruthai Siva's Annaatthe, which requires around 15 more days of shooting," the friend adds.
"There will be absolutely no strain to complete the shooting. As for the stunts, they are completely out of bounds for Rajini. They will be performed entirely by doubles."
Last year Rajinikanth said a final no to politics, apparently for health reasons. Which, say the well-informed, is only part of the truth. The main reason why Rajinikanth said no to politics was because all his well-wishers advised him it wasn't his cup of tea.
"Rajini Sir enjoys coffee, not tea," a young Tamil actor deadpans.