Hello, Toronto!
After Priyanka Chopra took her film Pahuna to the Toronto International Film Festival, it was time for yet another Indian movie premiere.
Director Hansal Mehta took his film Omerta, starring Rajkummar Rao, to TIFF, and as Mehta tweeted, the premiere saw a full house.
Hansal, whose Simran starring Kangana Ranaut is releasing this Friday, added, 'To have two diverse films in the same week - #Simran releasing commercially and #Omerta at a major film festival is overwhelming.'
'A lot of love, passion, resources and hard work from the teams of #Simran and #Omertà. Am immensely proud of both the films and the team,' he said.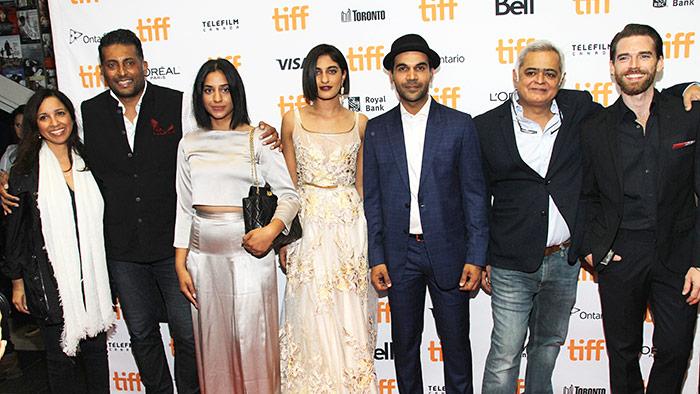 The Omerta team.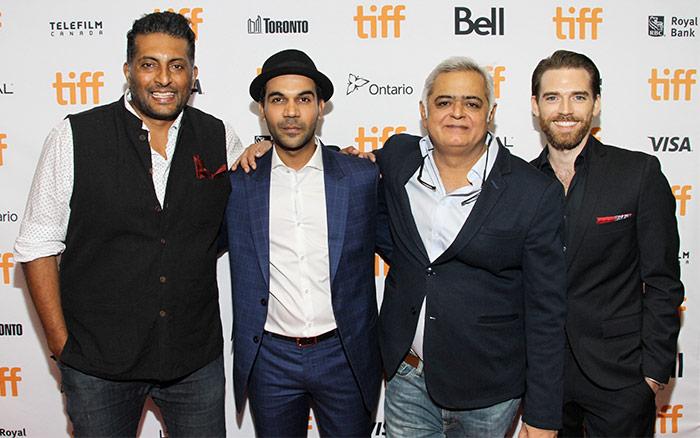 Actors Rupinder Nagra, Rajkummar and Timothy Ryan Hickernell pose with Hansal.
Photographs: Jeremy Chan/Getty Images