'Rakhi is a bindaas girl, but Devoleena is manipulative.'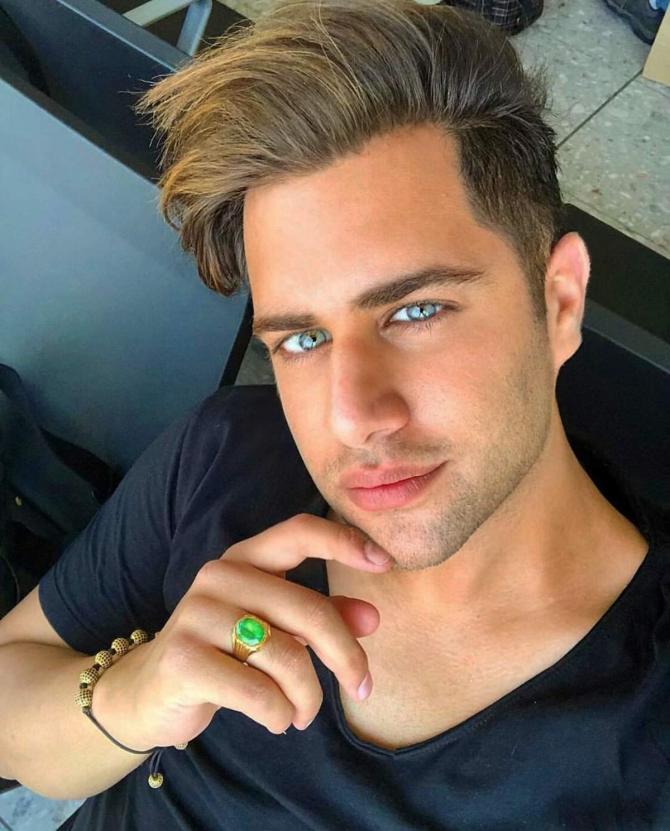 Former model and social media influencer Rajiv Adatia was evicted from Bigg Boss 15 in a shocking twist.
Rajiv did not see it coming, and calls it unfair.
He tells Rediff.com Contributor Rajul Hegde, "The greatest regret is that someone like Abhijit (Bichukale) with less potential than me is still inside the house."
How are you feeling after returning to the real world?
It's surreal, happy, sad and shocking.
It's a bittersweet moment.
You were entertaining in Bigg Boss. Do you think the double eviction ruined your chances because nobody expected you to go out?
Everybody was shocked in the house, including me.
The greatest regret is that someone like Abhijit (Bichukale) with less potential than me is still inside the house.
How could he defeat me?
I feel my yogdhan (contribution) was better than his.
It didn't make sense to me because he doesn't do any chores in the house except sleep and make derogatory comments against women.
He talks about Bigg Boss Marathi (of which he was a part) all the time.
He keeps singing songs.
I feel I deserve to be in the house more than he did.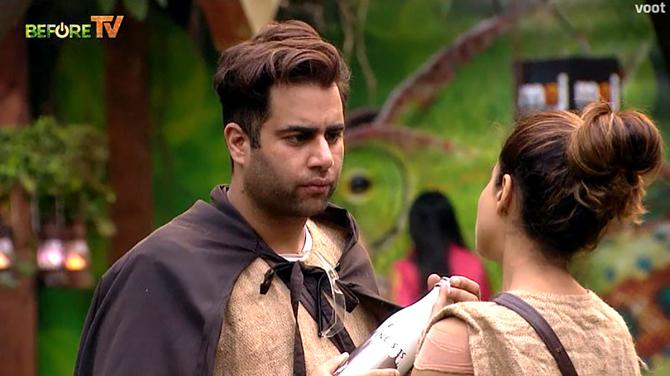 What do you have to say about the incident where Abhijit kept asking Devoleena for a kiss during a task?
As a person, he is nice.
I think either he does not understand what he's saying or maybe he is just playing a game.
One day he had a normal conversation with me, where he said that he once forgot his wife at the petrol pump and left.
Devoleena and Bichukale share a brother-sister bond.
A few statements he made on the show were completely wrong but the housemates, including Devoleena, gave him the benefit of doubt.
You can't ask a girl repeatedly for a kiss.
When Devoleena confided in me that she felt violated, I was the one to tell her to complain.
That is when she decided to stay away from him.
I feel if someone is crossing the line and making someone uncomfortable, s/he should not be on the show.
You did damage control when Pratik Sehajpal made a homophobic comment inside the house.
Pratik said that in masti.
He did not know he was crossing a line.
I don't think anyone in the house deliberately meant to attack me like that.
I took him in front of the camera and said, 'Bharat ka janta, please listen. This boy is very sweet. Please don't judge him. I have forgiven him, that's the end of the matter.'
I was conscious that I don't want to pick up any mudda (issue) that would affect somebody's personal life outside.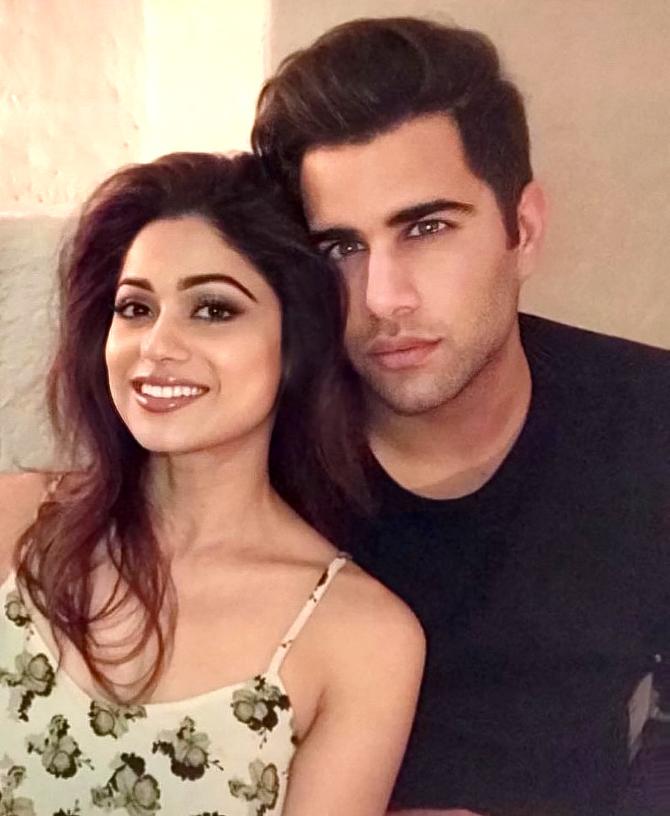 Your brotherly bond with Shamita Shetty got a lot of praise. Initially, people felt that you were her puppet, but gradually, they got to see your personality.
In the first week, she was guiding me in a way because I am not used to a camera setup.
She was making me comfortable.
We were like siblings. A sister can tell you what she feels, it does not mean you are a puppet.
She never told me to do this and that.
She told me to play my own game.
The arguments we have had were about the tasks only and nothing personal. It was the same with Umar Riaz also.
There was some confusion and we cleared it out.
Do you think I would be best friends with Umar if she had controlled me?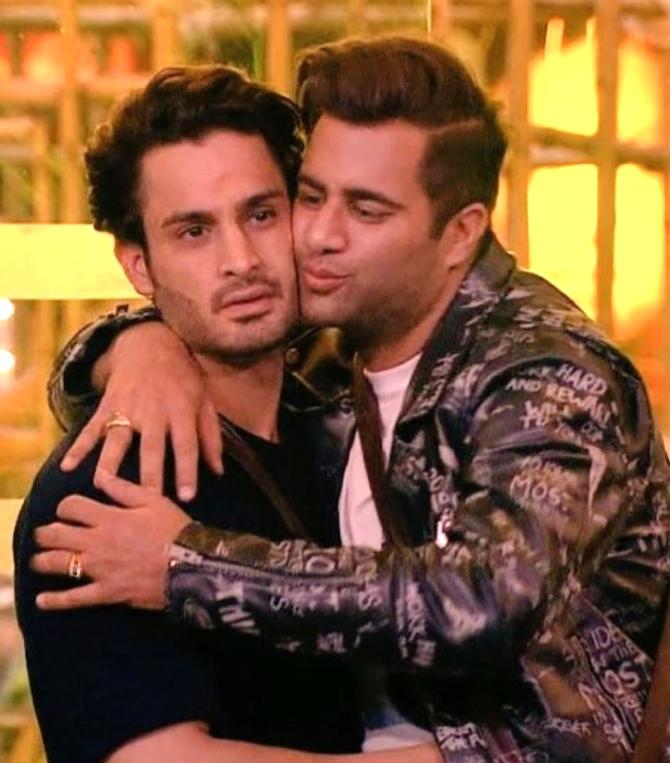 You had a good equation with Rakhi Sawant.
Rakhi and I are like Tom and Jerry.
She is a great entertainer, and can talk nonstop.
In fact, after her husband Ritesh Singh got out, she can play better.
He would keep telling her what to do and what not to do. Now that he is out, she can go back to her original form.
I am a big fan of hers.
Rakhi is a bindaas girl, but Devoleena is manipulative.
The whole house is saying Devoleena is controlling because it's evident.
Do you think Tejasswi Prakash and Karan Kundra's relationship will continue after Bigg Boss?
They love each other a lot.
They are a cute couple.
I could see their romantic side while I was in the kitchen.
They have done so much romance in front of me that I was getting jealous.
Although they argue, they care for each other too.
Karan gets angry at her sometimes because she says things he doesn't like.
She is adamant to prove her point every now and then and doesn't listen to him.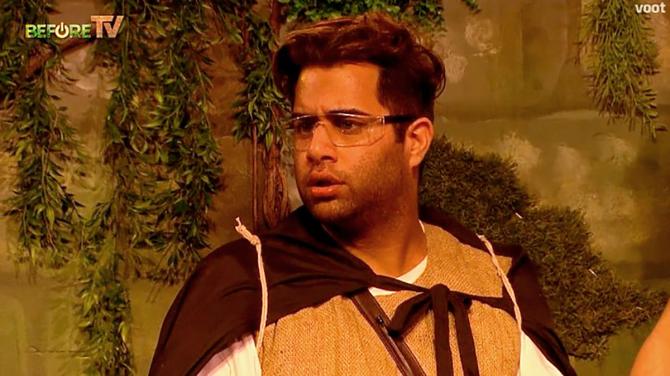 Who do you want to see as a winner?
My sister Shamita Shetty. She is playing it extremely well.
She stands up for herself.
She is not afraid of anyone.
After that, it has to be Umar. I have developed a special bond with him.
How would you sum up your journey in Bigg Boss?
There were ups and downs, but I enjoyed every bit of it.
During the Ticket to the Finale, Shamita and I had a misunderstanding, but I would say our relationship became stronger.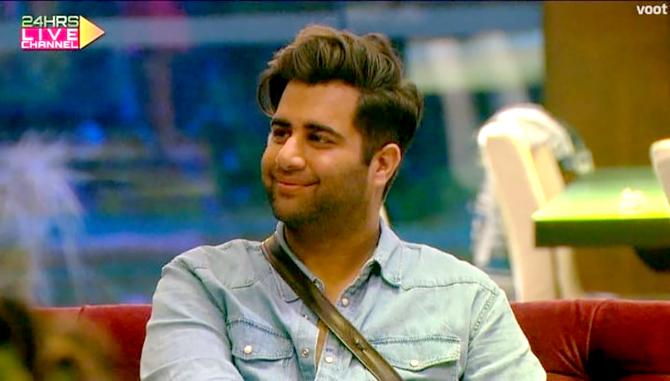 What did you miss most inside the house?
Diet Coke and pizza. The first thing I did after coming out of the house was grab some.
What next?
What you saw in Bigg Boss is the real me.
I am bubbly and husmukh.
I would love to do more reality shows.
My motto in life is laugh at yourself and make people laugh. That's what I do.