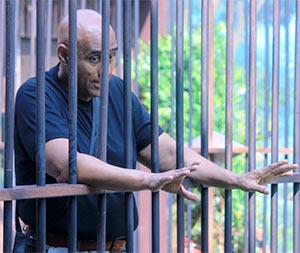 Two days after he was expelled from the Bigg Boss house for roughing up Aarya Babbar, Puneet Issar will return to the house.
But now, he will be confined in a cage. He cannot step out even for a restroom break. Food and water will be provided inside the cage.
He will remain in the cage until Saturday when the eviction nominations will be considered.
For those who missed it, Puneet was asked to leave the house after he tackled Aarya, pressing his throat and throwing him off the ground.
Puneet's defense was that he had used a martial arts technique and that it did not qualify as violence.
Says a source from the team, "For two days, Puneet was kept in a dark room and then he was sent back to the Bigg Boss house to remain caged for the next two days."
A source from the show reveals there is a lot of stress in the Bigg Boss house because of Puneet's return.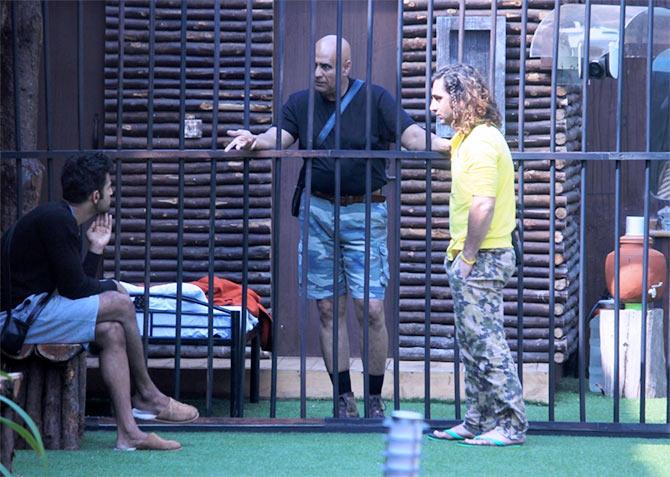 Says the source, "The contestants are sharply polarized, with Pritam, Praneet, Sonali and Gautam siding themselves with Puneet. Others like Diandra Soares and Karishma Tanna are firmly aligned with Aarya."
Sources say Puneet is taking the confinement badly.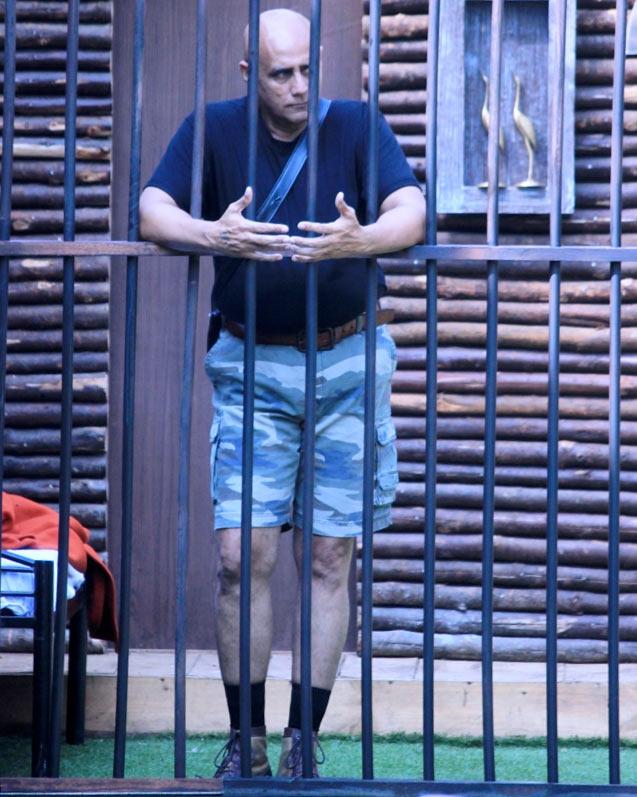 "Puneet is getting very restless. Aarya is also not taking kindly to Puneet's return," says the source.