Trolls and PeeCee, the news BFFs?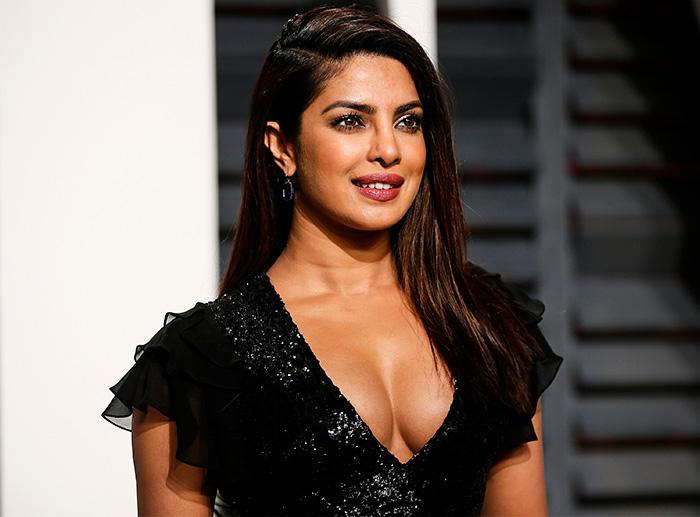 Photograph: Danny Moloshok/REUTERS
Priyanka Chopra has come under attack on social media after her comment that Sikkim is affected by insurgency in a Canadian television interview.
Priyanka was promoting her Sikkimese film Pahuna in Toronto.
The actress had launched Pahuna at the Toronto International Film Festival last week.
Priyanka and her mother Dr Madhu Chopra are the producers of Pahuna.
'Sikkim is a small state from north east India. It never had a film industry and no one made a film from there. And this is the first film that has come out ever from that region,' Priyanka told the interviewer.
So far, so good.
Then came what will likely go down as Priyanka's Alia Bhatt moment.
'It is troubled with insurgency,' Priyanka said about Sikkim, one of India's most peaceful states.
As soon as the comment went viral, folks on Twitter who crib about anything Priyanka does -- whether it is wearing a short skirt when she met N D Modi in Berlin or even after her visit to Jordan to meet Syrian refuggee children this week -- denounced her ignorance of politics.
'It is foolish to create controversy on @priyankachopra's statement over #Sikkim as Celebs like her are politically illiterate', Taqweer Hussain posted.
'#PriyankaChopra says #Sikkim is a troubled state in interview 2 US media. Pea-sized brain, zero homework. Is this how u make money?' asked Indira Lasiram.
Priyanka is always quick to tell trolls where to get off.
This time she went mum, leaving it to her mum to apologise for her clearly confusing Sikkim with nearby Darjeeling, which has seen a bandh and continued unrest for three months now.