...and she shuts the 'sanskari' trolls.
You slay, PeeCee, in a way only you can!
Priyanka Chopra was in Berlin on Monday and Tuesday promoting her Hollywood debut film, Baywatch, which releases this Friday (June 2) in India.
She happened to meet Prime Minister Narendra Modi there and shared pictures with him.
PeeCee was wearing a white knee-length dress when she met NaMo and this didn't seem to please the so-called 'sanskaris' who trolled her.
Priyanka being Priyanka, she knows how to shut these haters up.
She shared a picture with her mom Dr Madhu Chopra during a night out in Berlin and took the Internet by storm, yet again.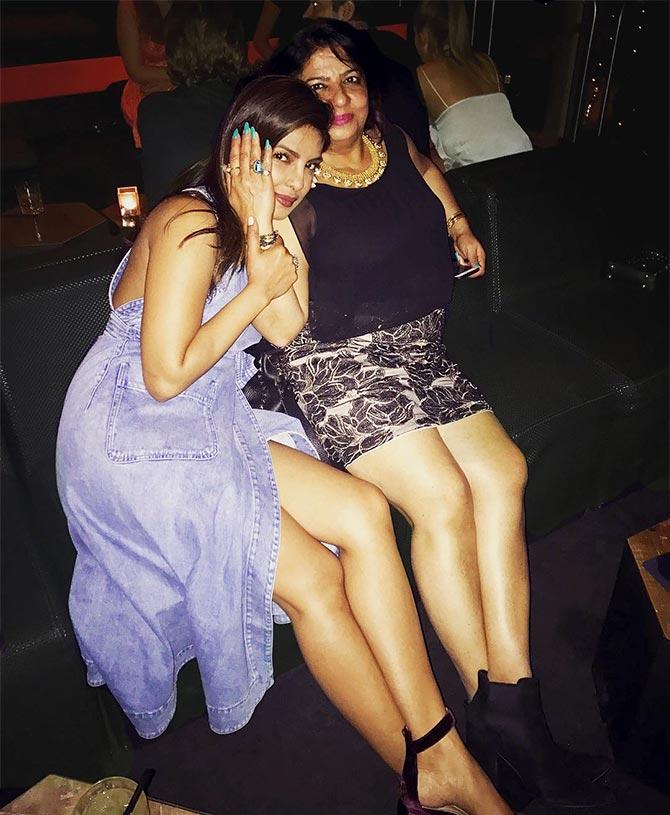 'Legs for days.... #itsthegenes with @madhuchopra nights out in #Berlin #beingbaywatch,' she posted with the picture.
More from PeeCee's Berlin journey: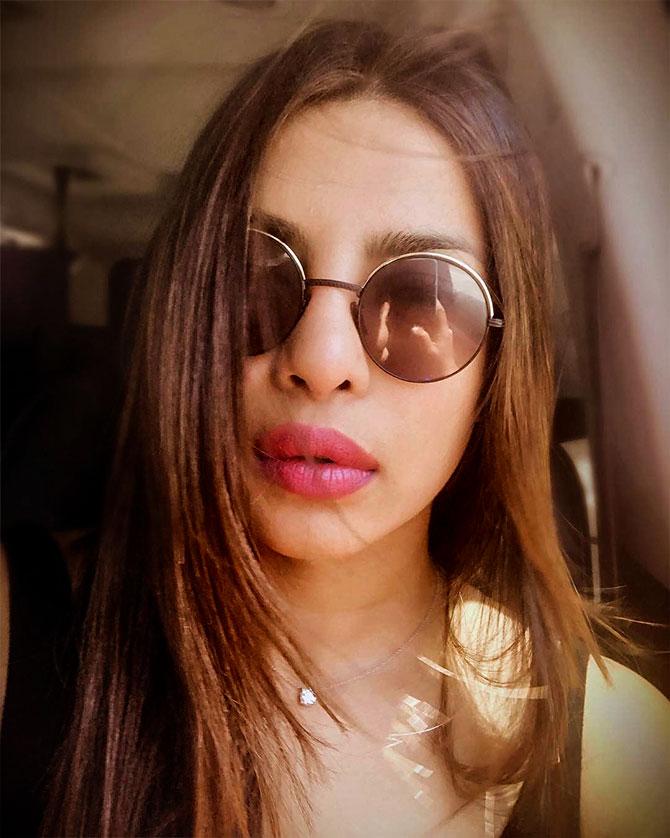 She began her Berlin journey with a selfie.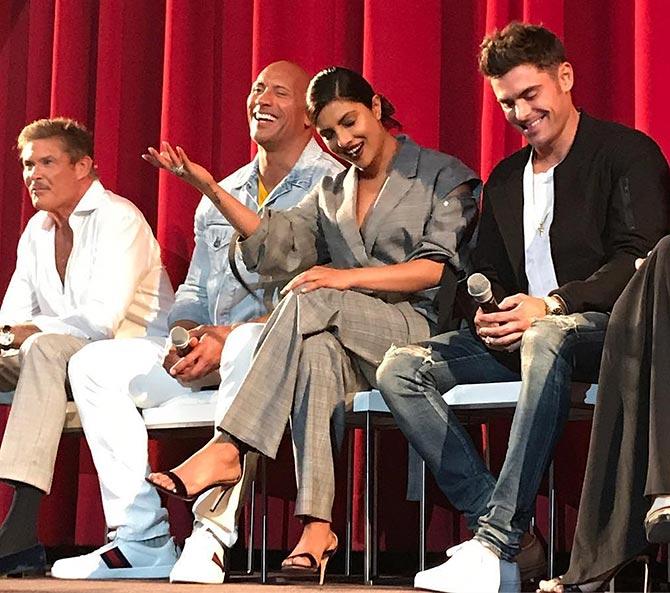 She loves making Zac Efron Blush, 'it is so fun,' she writes, 'Especially when @therock and @davidhasselhoff approve! Lol!'.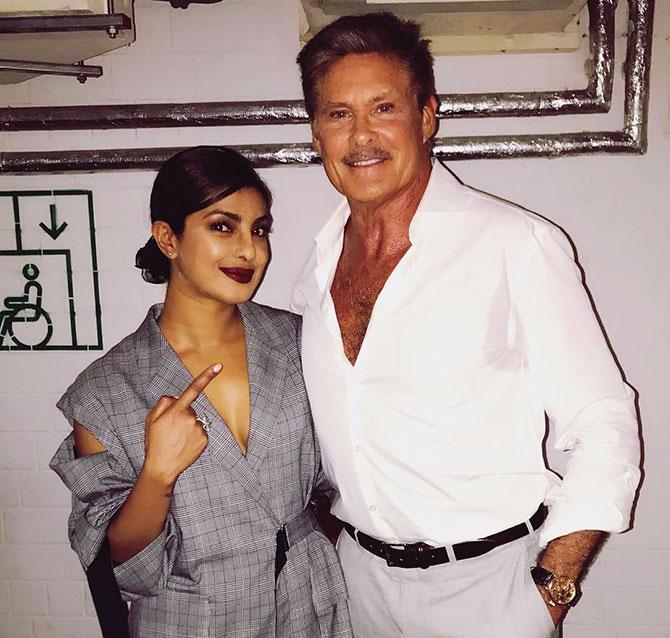 With the original Baywatch star David Hasselhoff. 'U were amazing @davidhasselhoff thank u for all the love.. you are and will always #BeBaywatch #baywatchinberlin,' she writes.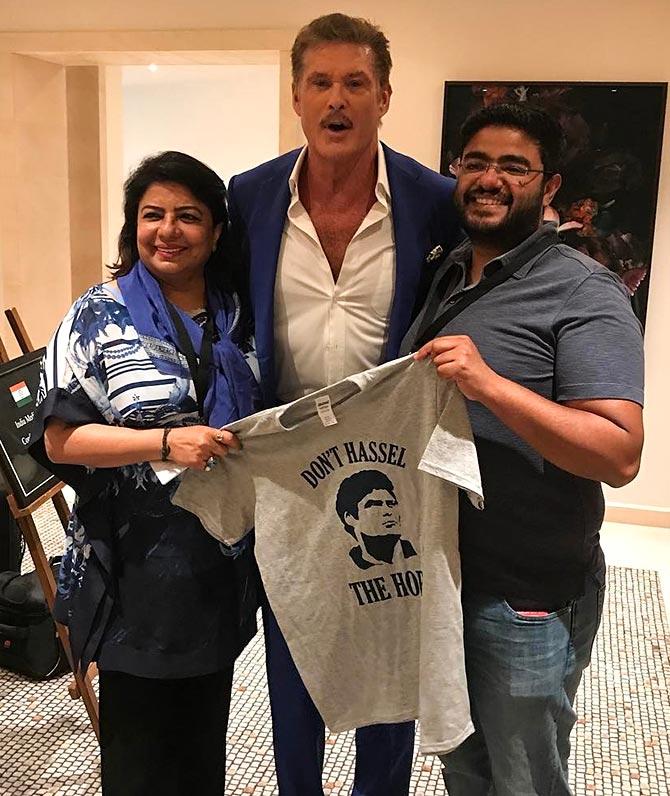 Dr Madhu Chopra and PeeCe's kid bro Siddharth Chopra got a t-shirt too. 'The Hoff is the sweetest. Thank u for Tshirts,' Priyanka writes.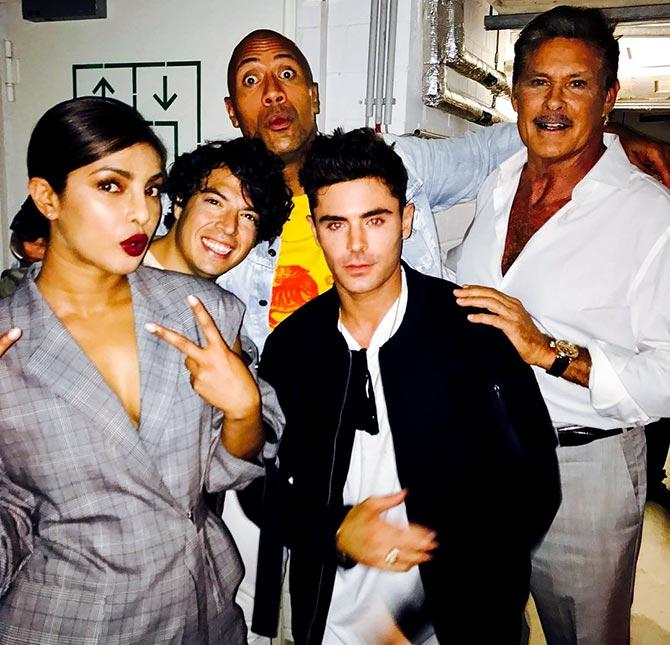 PeeCee being one of the boys. 'It's very hard with this lot,' she says. The boys' gang includes (from left to right) Jon Bass, Dwayne Johnson, Zac Efron and David Hasselhoff.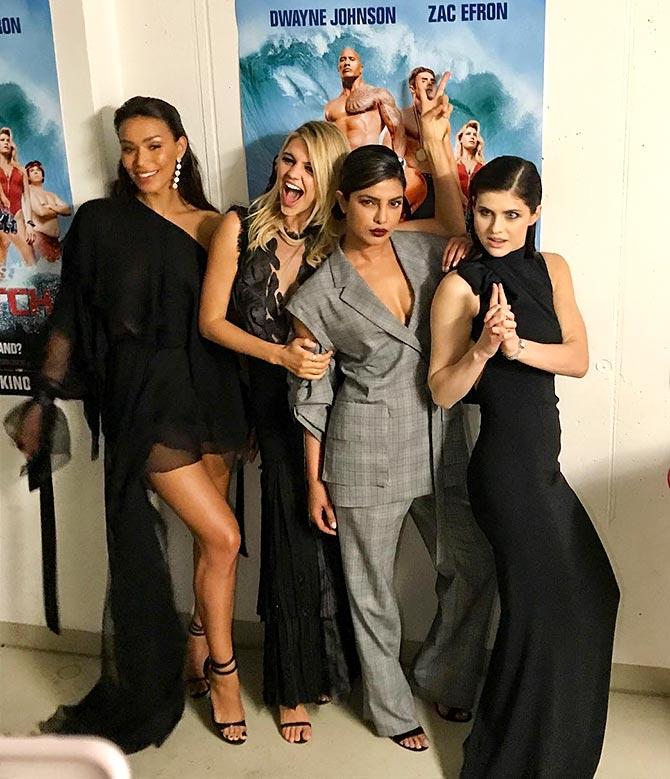 Ilfenesh Hadera, Priyanka and Alexandra Daddario doing what they do best.
'The silence of lost history... #berlin,' she captions the picture posing at the Berlin Wall.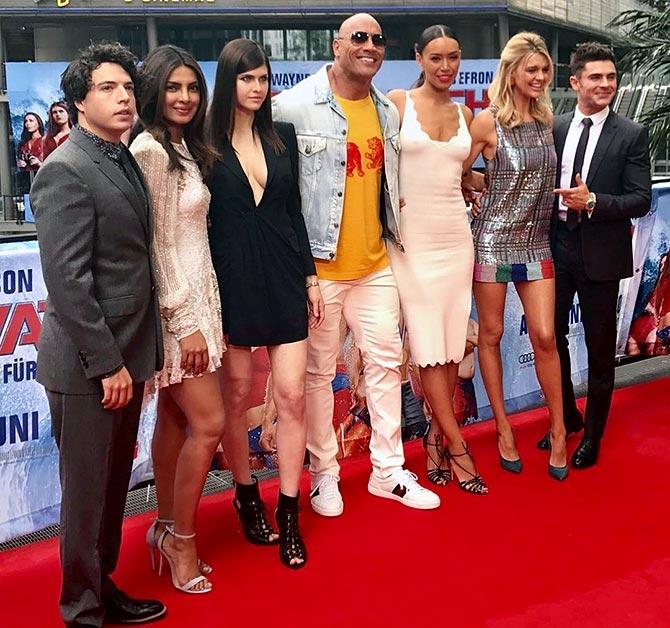 PeeCee knows where the camera is exactly! She's the only one looking into it at the press conference.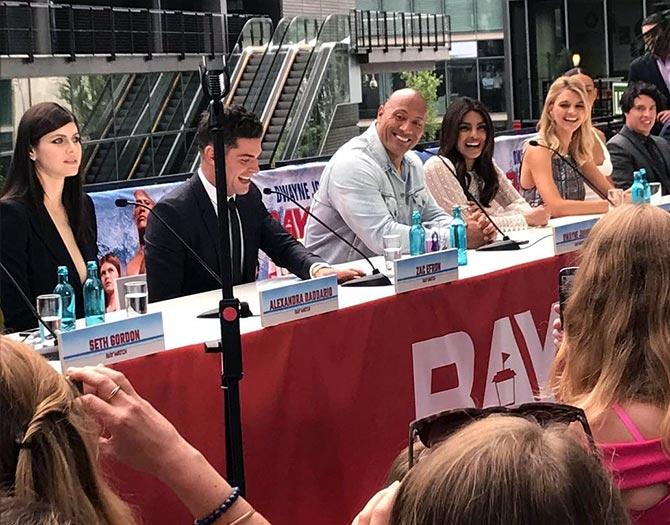 We too want to know what was so amusing.
Photographs: Kind courtesy, Priyanka Chopra/Instagram