'We are very different actors and that can be a real gift because we bring out the best in each other.'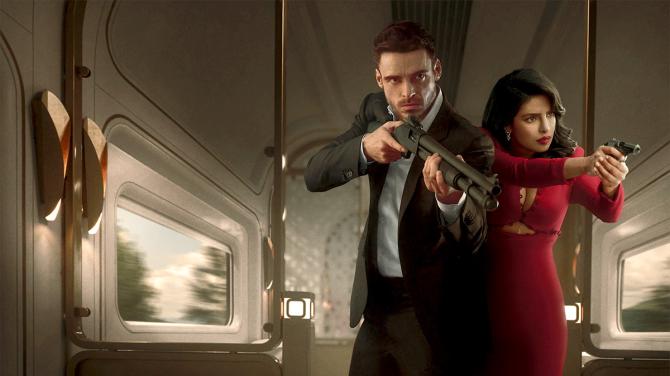 Richard Madden says there is a "thing going on" with him when it comes to choosing emotionally complex characters and while it may turn out to be mentally taxing, it's the challenge he lives for as an actor.
The Scottish star, who attained global fame as Robb Stark in the blockbuster series Game of Thrones, has explored themes like Post Traumatic Stress Disorder and anxiety through his roles in the BBC series Bodyguard and the movie Ibiza respectively.
In his Amazon Prime Video series Citadel as well as the Amazon Studios production Killer Heat, the actor deals with the concept of duality.
Does he have an inclination towards such characters?
"This is true I suppose," Madden says.
"In Citadel, I play two characters within the same piece for the first time. Two human beings in one body, essentially. That's what really drew me to this whole concept -- the idea of what character traits exist in you because of genetics or because of how you're born, and what are learned based on your life experiences or childhood trauma that make you be the man you are today and inform your decisions," Madden tells PTI in an interview.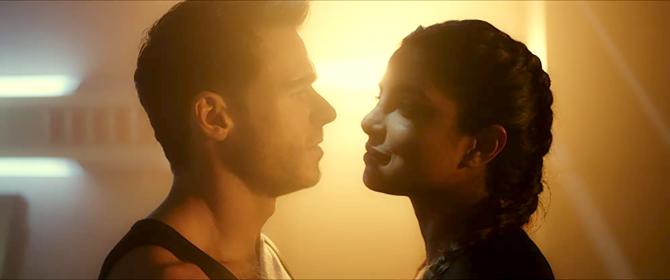 "Killer Heat is a really interesting kind of noir thriller mystery, something very different from me. Actually, I'm playing twins in that, so there is another level of duality," he says of the film, co-starring Joseph Gordon-Levitt and Shailene Woodley.
Citadel follows elite agents Mason Kane (Madden) and Nadia Sinh (Priyanka Chopra Jonas), who had their memories wiped as they narrowly escaped with their lives after independent global spy agency Citadel's fall.
The show sees Mason and Nadia building new lives under new identities, unaware of their pasts.
One night, Mason is tracked down by his former Citadel colleague, Bernard Orlick (Stanley Tucci), who desperately needs his help to prevent rival agency Manticore from establishing a new world order.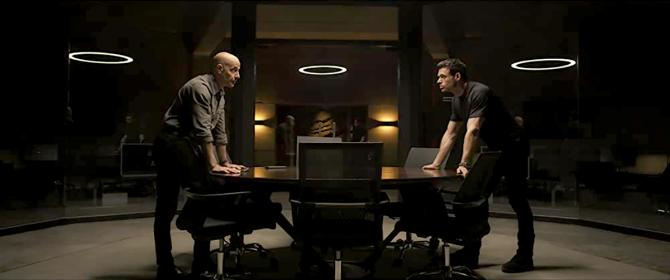 Creating these two different personalities, Madden says, gave him an opportunity to "play around with painting these two pictures and seeing how they both emerge day by day."
"Finding those nuances, similarities and those parallels... As an actor, I got the opportunity to play opposite versions of the same person... It is taxing, but it's what I live for and I love it. With these characters, I suppose the extremes balance each other out, so I get to play both versions.
"It's more difficult when you're playing one character who is in a very negative mind frame, that can get to you after weeks or months of playing that character," he adds.
Citadel is produced by Amazon Studios and Joe and Anthony Russos' AGBO banner with David Weil attached as show-runner.
Working with the Russo Brothers was a "freeing" experience, said Madden. The actor praised the film-maker duo for their elaborate vision for the series, which will act as a flagship show that will blend with local shows already under production in Italy and India.
"The Russos are obviously known throughout the world. There's something about their vision. This show is not only based in multiple countries within our storyline, but is having these other shows. The one in India that's currently filming and the one in Italy that's already finished filming.
"Luckily, one of the two characters I play, he is in many ways, the eyes of the audience. He's discovering this world as the viewer is. I got to enjoy that journey of discovering this world," says Madden, 36.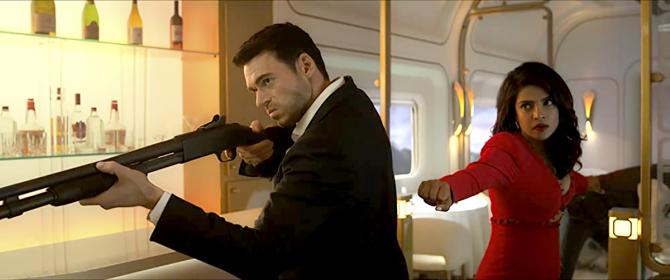 The show marks Madden's first collaboration with Priyanka Chopra Jonas and he said they brought out the best in each other.
"I feel very honoured and lucky to have had this time with her and hopefully, have more time with her. We work very well together. We are very different actors and that can be a real gift because we bring out the best in each other. We have a great dynamic together," he sats.
Apart from being an action-spy thriller series, the actor said Citadel also normalises the idea of diversity in Hollywood productions by incorporating creative minds from different parts of the world.
"I love that apart from bringing the diversity into a particular show, we're having these other shows which are pulling in all of the talent from these countries. Everyone is having an opportunity to use their voice," he says.
"The scale of this show is allowing the nurturing of talent from all these different continents and countries. And that is really exciting to me."
Madden says he has always perceived his profession as a collaboration from every aspect and Citadel fulfills that expectation.
"There is a writer who has interpreted a thought and he's written a script, a director who interprets those words and has a vision and then there's an actor who interprets that vision and these words and comes up with his own contribution to it. This show does that. It is kind of creating a whole network of talent that are all going to collaborate and bring out the best in each other," he adds.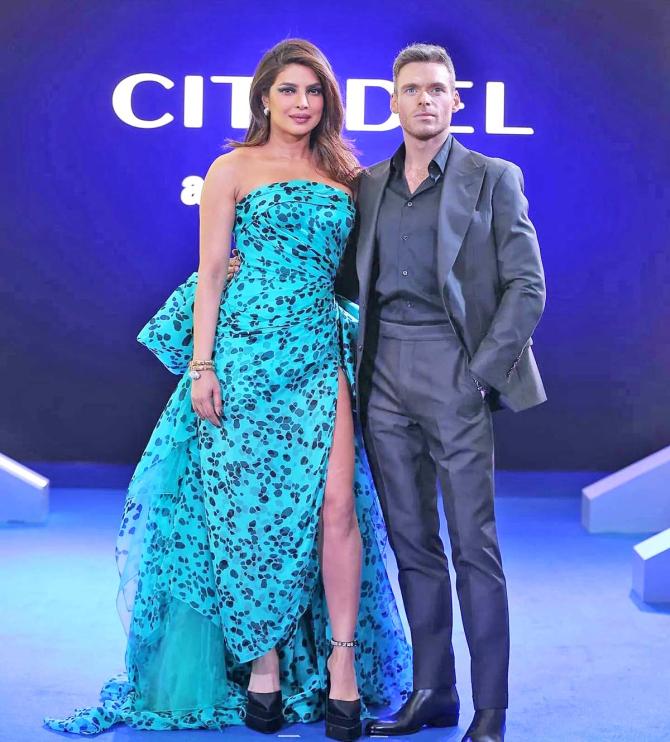 Madden was on his maiden visit to India earlier this month to promote Citadel along with Chopra Jonas.
Even though he didn't get a chance to explore India this time, Madden says he would love to come back soon.
"I'm bummed out that I don't get more time to be here, but it's been great just to kind of have my feet on the ground for the first time and explore it. Hopefully, I get to come back and spend a little more time because it's been too quick."
He hopes that in future, they get a chance to work with the team of the Indian installment of Citadel, Varun Dhawan, Samantha Ruth Prabhu and director duo Raj and DK.
"Maybe in season two or three, if we are lucky enough to have that, there'll be a crossover, and missions in India and we'll get to interact with the amazing talent that you have in the series here," he said.
Citadel begins streaming on Amazon Prime Video from April 28.